Fifa president Sepp Blatter faced damaging questions about the relationship between football's governing body and its World Cup hospitality provider, following the arrest of a British businessman in Brazil as part of an investigation into a suspected £200 million illegal ticketing racket.
Ray Whelan, 64, an executive with Cheshire-based Match Hospitality, was arrested by fraud officers on Monday night in Rio de Janeiro's luxurious Copacabana Palace Hotel where many Fifa officials – including Mr Blatter – are staying.
Police said Mr Whelan, who is not a Fifa employee, was suspected of being a "facilitator", providing access to tickets to a ring of touts.
But the arrest of a senior figure from one of Fifa's key commercial partners will also bring fresh scrutiny of the governing body of world football after years of allegations of mismanagement and corruption.
Match is the principal provider of hospitality for the World Cup and paid £140 million for the exclusive rights to sell corporate packages at the 2010 tournament in South Africa and this summer in Brazil.
Some 445,000 tickets for Brazil 2014 were allocated to Match Hospitality, which is run by Mexican brothers Jaime and Enrique Byrom, who are based in Cheshire and operate the company from offices in Zurich and Manchester.
Another company owned by the brothers, Match Services, provides ticketing for all three million seats and accommodation services for Brazil 2014.
The brothers have a long-standing relationship with Fifa. Mr Blatter's nephew, Philippe Blatter, is chief executive of Swiss sports marketing company InFront, which is a five per cent shareholder in Match Hospitality.
Accounts for the family firm Byrom PLC released last month showed that Fifa had given Match Services a £6m interest-free loan to fund its obligation to provide accommodation services for Brazil 2014. The loan is due next January.
The company last night said the loan was necessary because of its obligation to pay for accommodation, staff and IT expenses in the two years prior to the tournament. A spokesman said: "FIifa therefore provided Match a loan to fund these operating expenses in order that Match could arrange accommodation for Fifa, teams, referees and other groups essential to a successful tournament... The loan is interest free because it relates to expenditure which Match is required to make up front in order to provide accommodation to Fifa and other key contributors to a successful tournament."
Mr Whelan, who is executive consultant to  Match Hospitality, is the 12th person to be arrested as part of Operation Jules Rimet, a Brazilian police investigation named after the French founder of the World Cup, whose leaders announced last week that they had broken up a suspected international touting gang with links to an unnamed Fifa official.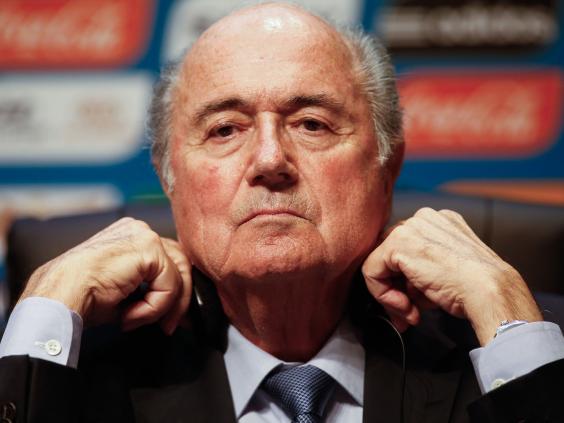 The executive, from Stockport, Greater Manchester, was released yesterday after being held overnight in a Rio police station. His passport was withheld and he has been told he cannot leave the country. His lawyer described his arrest as "illegal and absurd" while Match said it had "complete faith" its employee had broken no laws.
Fifa has previously insisted that its exclusive tie-up with Match Hospitality strengthens its "fight against touts" by enforcing its rules concerning hospitality package sales and preventing "unauthorised dealers from luring corporate clients and individuals" into buying black market seats.
Any unsold tickets must be returned to Fifa and re-selling World Cup tickets is illegal in Brazil and against Fifa rules.
Brazilian detectives, who have tapped 50,000 phone calls as part of the investigations, said the gang they are targeting may have operated at four World Cups and earned as much as £52m per tournament by selling tickets at hugely inflated prices.
During raids last week, police said they had found 131 tickets, including 70 for corporate hospitality. Match said it had cancelled or blocked sales to four companies following the seizure and pledged to co-operate with the police investigation. In a statement, the company said: "Match will continue to fully support all police investigations, which we firmly believe will fully exonerate Ray."
A spokesman for Fifa said: "Fifa is fully supporting the security authorities in our joint efforts to clamp down on any unauthorised ticket sales."
Reuse content