A Bradford woman believed to have travelled to Isis-controlled territory in Syria with her two sisters and their nine children had told a friend she "didn't like the UK" because it was becoming more like the United States.
Zohra Dawood, 33, confided in the friend before she left that she did not want to raise her children in Britain.
She and her sisters Khadija, 30, and Sugra, 34, and their children, aged between three and 15, are thought to have travelled to Syria, leaving their husbands behind in Britain.
The friend, who wanted to remain anonymous because she feared for her life, said in an interview with the BBC that Ms Dawood told her she "didn't want her daughters to grow up in England" as the country was becoming "more like America".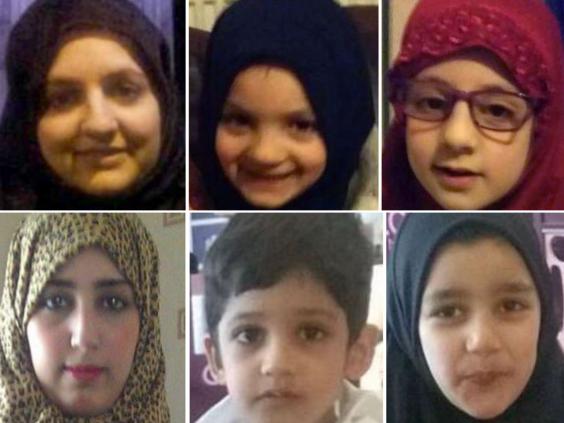 "She says she wants to live in Saudi Arabia because she didn't like the UK," the woman added. However, she appealed for the children's return, saying they appeared "perfectly happy" while in Britain. "Why has she taken them into a war zone?" she said. "We're all worried for the children."
The woman was asked if she had tried to challenge Ms Dawood's views, but she replied: "No, because by then Zohra completely ignored us. She didn't talk to anyone. I don't know what she was thinking."
The idea that ordinary Muslims should do more to counter the spread of Isis's ideology was given renewed impetus by David Cameron.
In a speech at a security conference in Slovakia, the Prime Minister attacked those who "quietly condone" Isis's views such as "the West is bad and democracy is wrong, that women are inferior and homosexuality is evil".
But the Islamic Human Rights Commission (IHRC) condemned the suggestion that British Muslims "harbour a latent sympathy for Isis on the basis that they are fellow Muslims".
Massoud Shadjareh, IHRC's chair, said: "The Prime Minister should start thinking about those who are quietly supporting and financing Isis instead of employing a rhetoric of collective blame."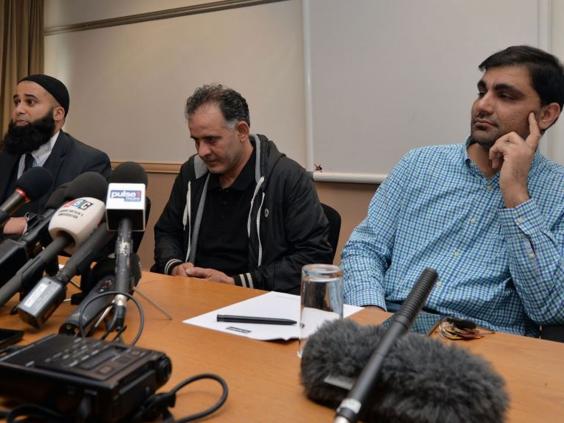 And Ameena Blake, assistant secretary general of the Muslim Council of Britain (MCB), said while Mr Cameron was "absolutely right" that the Muslim community did have "issues" with the "tiny minority" of extremists, some of his language was counterproductive.
"It's just going to make more young people feel isolated and alienated and not feel British anymore," she said. "And it will alienate not just Muslims, but non-Muslims from Muslims."
She said Isis's "horrific, un-Islamic actions" were "completely contradictory" to the faith and that the MCB had been working for years to get that message across.
But there was also support for the Prime Minister's central message.
Haras Rafiq, managing director of the anti-extremism think-tank the Quilliam Foundation, pointed to the 700-plus Britons who had gone to fight for Isis and similar groups in the Middle East.
"There are communities where the Islamist ideology is being practised and preached and taught… we cannot bury our head in the sand and say there's not a problem," he said. "Ten years after 7/7 [the suicide bomb attacks that killed 52 people in London], we as ordinary Muslims need to reclaim our religion."
Reuse content