Don't panic: the arrival of Hurricane Joaquin in the UK next week won't bring hundred-mile-an-hour winds and terrifying storm conditions.
The Met Office confirmed although Hurricane Joaquin is en route to the UK only remnants of the category three storm – currently moving towards Bermuda in the Western Atlantic – will reach British shores.
"The UK's weather will be affected by the storm," Met spokesperson Helen Roberts said. "But it will be very modified so there will be no features of a hurricane left."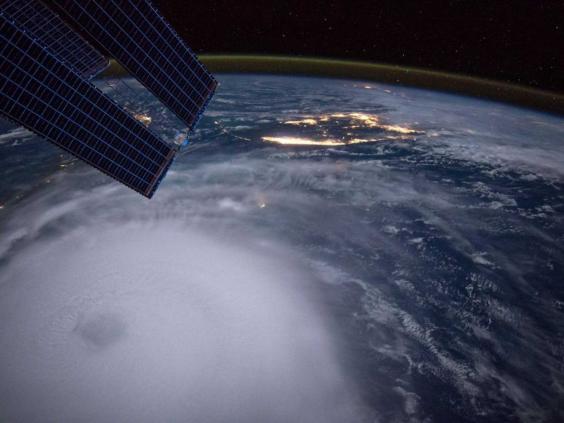 Ms Roberts said the UK's weather "often experienced the remnants of tropical storms after they crossed the Atlantic."
Hurricane Joaquin recently changed direction and as it moved away from the Bahamas. Meteorologists have recorded sustained wind speeds of roughly 125mph.
"It happens a few times a year," she told The Independent.
Although the storms are usually difficult for northern European weather systems to predict, Ms Roberts said Britain could expect two – very different – weather systems next week.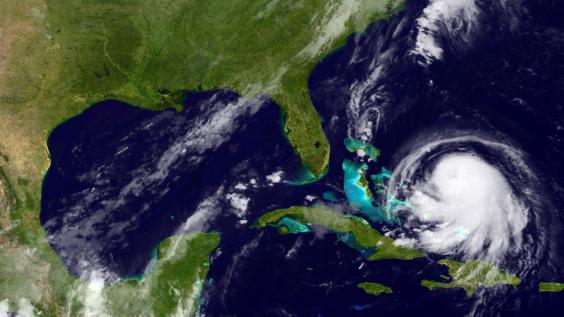 The warm, most, tropical air could build into a high pressure front and bring "fine weather" or over the Atlantic the storm's remnants may develop into a "low pressure front and bring wet and windy conditions."
Ms Roberts added: "There is a lot of modification and miles for the hurricane to cover before it reaches us."
Reuse content