A magistrate who resigned after being suspended for attempting to pay an asylum seeker's court fine has said he is "not a soft touch" and was simply doing his "duty as an ordinary British person". 
Nigel Allcoat was told he would be investigated for misconduct by the judicial authorities in August after he offered to pay £35 towards the £180 court fine of an asylum seeker who had appeared before him in fine defaulters court.
Speaking to the Sunday Telegraph he explained that the unnamed man was unable to pay the mandatory charge from an earlier court appearance because by law asylum seekers are unable to work.
"What he came to me for was his failure to pay the £180 Court Charge [but] it was impossible for him," he said.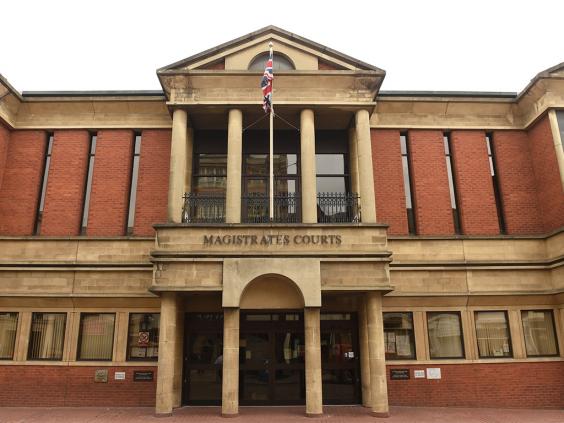 An additional £60 victim surcharge had already been paid for by a local burger van operator in Leicester, who had taken the man under his wing in what Mr Allcoat called a "wonderful act of humanity and generosity".
But due to the operator's own financial circumstances he could not help any further. 
He said the asylum seeker, who he described as a man in his early 20s who spoke "fairly decent English", had produced all of the correct paperwork to demonstrate he was not allowed to work and just had a £35 a week card to spend in certain stores. 
Mr Allcoat, who is a successful concert organiser and teacher, insisted he was not "a soft touch".
He said: "I'm not a soft touch. I'm not a bleeding heart liberal. I haven't got a heart to bleed."
He was merely trying to keep the man "out of the system".
The 65-year-old explained that the asylum seeker would keep having to come back to court and would rack up more fines until he was eventually sent to jail for non payment. 
He said magistrates main job was to prevent people from reoffending. 
It was eventually decided that the asylum seeker would work unpaid for the burger van operator and operator would pay £2 a week of "wages" on his behalf.
Mr Allcoat called the new mandatory court charge, which was introduced  by the Coalition government a few weeks before the election,  "iniquitous".
 It takes away from the 800 years of Magna Carta. That promised a free trial. These court charges are not that
He said: "This new legislation is focusing the attention on finance not on justice, and in doing this, it takes away from the 800 years of Magna Carta. That promised a free trial. These court charges are not that."
It comes as the Magistrates Association revealed that as many as 50 magistrates had resigned in protest at the new charge. 
Reuse content