Police have arrested 27 suspected illegal migrants found inside a lorry at a service station on the M25 in Surrey.
A Surrey Police spokesperson confirmed to The Independent that 27 people had been arrested "on suspicion of illegal entry".
Officers arrived at the Cobham service station, off the M25 in Surrey, at around 10.50am after suspicions around a lorry parked in the rest point.
Sean Ingham, 48, was pulling into the service station when the immigrants were arrested. "They must have been exhausted. They were all just lying there, drinking water."
"When I pulled in to Cobham services I saw all the police and saw people lying on the floor and thought it was a demonstration at first," he told The Independent.
Mr Ingham, a tanker driver, said all the individuals he saw at the station appeared to be men. Most were lying on the floor, surrounded by approximately eight police officers, having just been taken off an Italian fridge lorry. "They were lying about in sleeping bags with big coats on."
He added: "They were all being very helpful and quiet."
A South East Coast Ambulance crew also attended the scene, assessing those inside the vehicle. A spokesperson said that their first priority was to assess the individuals who had been discovered in the "inner lorry".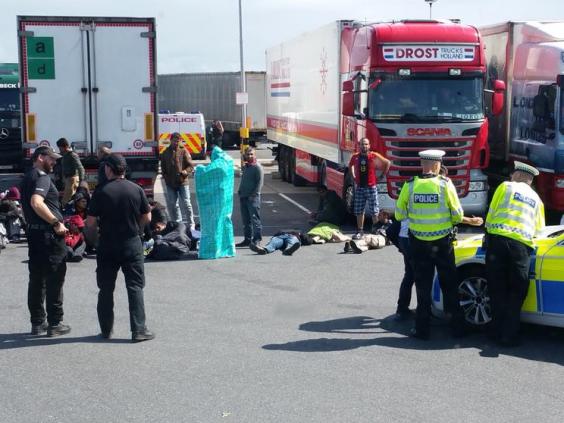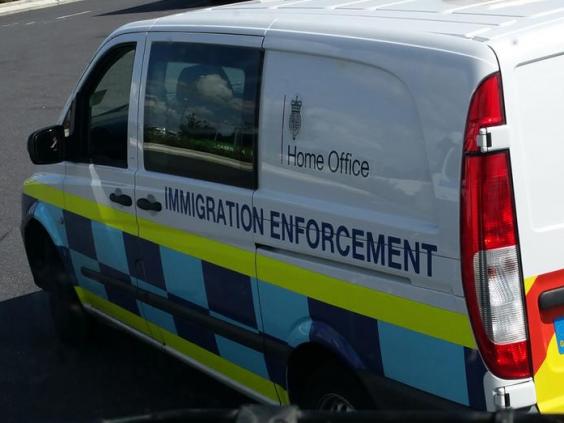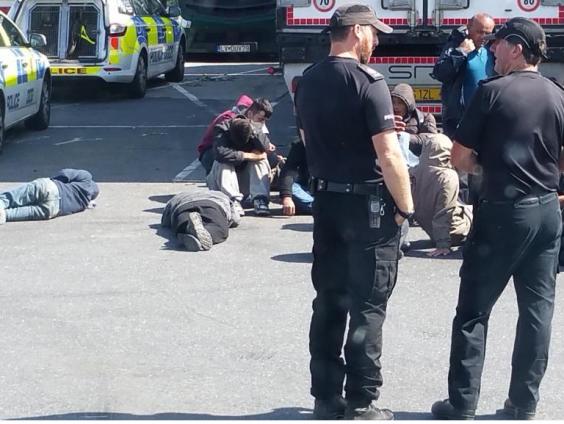 "The main thing was to make sure that they were not dehydrated," they told The Independent. "No one required hospital treatment."
The spokesperson declined to release further information about the alleged illegal immigrants whose case has now been handed to UK Visas and Immigration Services.
The lorry driver, who has not been identified, was also allegedly detained, Sky News reported.
Reuse content