More rail and Tube lines will run for 24-hours in London as part of a Government plan to boost the capital's economy.
Around-the-clock services will be extended across the Tube network and to London Overground and the Docklands Light Railway, Chancellor George Osborne and Mayor Boris Johnson said.
New 'driverless' London Underground trains
Northern, Victoria, Piccadilly, Jubilee and Central lines are already expected to run all night and day on Fridays and Saturdays from 12 September.
The 24-hour services are planned to be rolled-out to the Metropolitan, Circle, District, and Hammersmith and City lines once Transport for London's modernisation programmes finish.
The government's plan also includes 24-hour London Overground services from 2017, all-night services on the Docklands Light Railway by 2021, and extended Tube Wi-Fi.
Mr Osborne said: "We live in a 24-hour city, and the mayor is going to set out how our plan will deliver a 24-hour Tube operation to support it."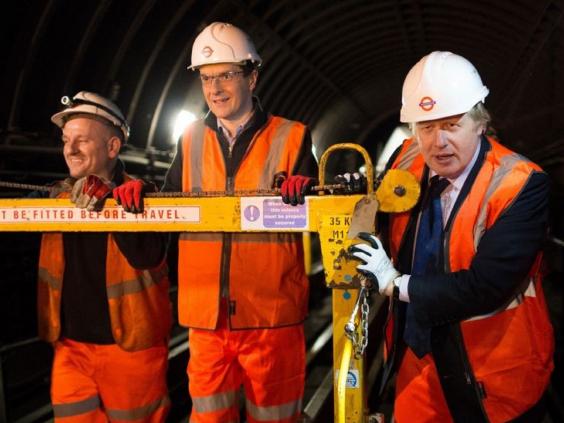 The two Tory politicians donned hardhats and visited Victoria station to view the overnight engineering works, as they announced their expectations for £6.4 billion to be added to London's economy and half a million new jobs.
Rail unions described the announcement as a "blatant pre-election stunt" and queried how the £6.4 billion had been calculated.
Mr Johnson also confirmed that 200 more Routemaster buses are expected to be on the roads this year with 800 additional ones a year from 2016 onwards.
He said that more jobs would be created by this plan in Ballymena and Falkirk, where 90% of TfL's buses are made.
He added: "As London's population continues to grow, it is investments in infrastructure such as this which will ensure that the capital remains competitive and the best big city to live in."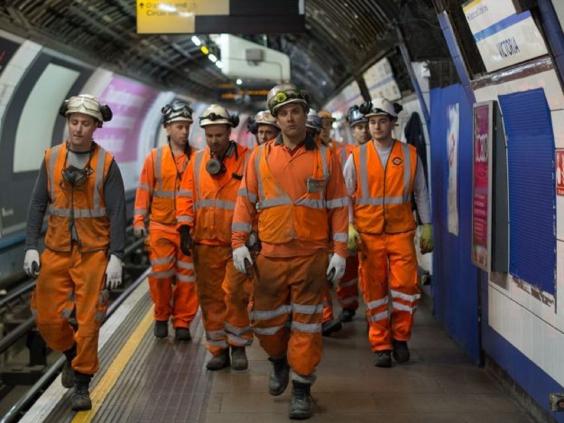 Mick Cash, leader of the Rail, Maritime and Transport (RMT) union, said: "This announcement has been dropped on London by the mayor as a blatant pre-election stunt without a shred of consultation with the union."
"This announcement has been made against the backdrop of a near doubling in assaults on staff, cuts to over 1,000 jobs and the axing of guards on London Overground."
Manuel Cortes, leader of the TSSA rail union, said: "Boris Johnson's publicity stunts are getting more and more desperate and deluded as he heads for the exit door at City Hall to become an MP on May 7 for Uxbridge."
"His night Tube starting in September will lose millions and is not due to break even for another 18 years, and yet here he is, with another back-of-a-fag-packet publicity stunt," he added.