A sandwich shop owner has been jailed for a minimum 27 years for murdering 15-year-old Paige Doherty in a "frenzied" attack.
John Leathem, 32, was sentenced at Glasgow High Court to life after stabbing the customer 60 times during an apparent discussion over a job.
There were shouts of "scum" and "monster" as Leathem was led to the cells on Wednesday.
"What you did was truly reprehensible," said Judge Lady Rae.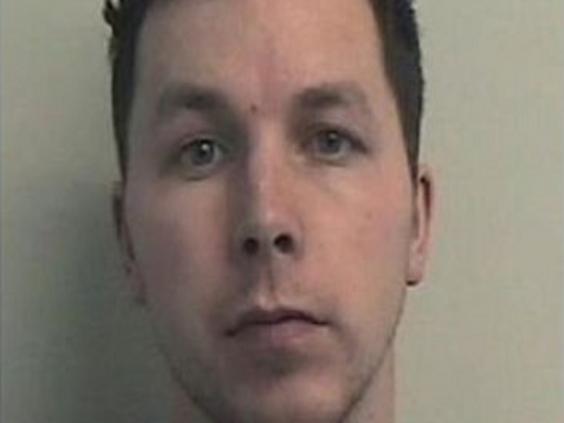 "It is impossible to comprehend how an apparently happily married man, with a young child, who is running a successful business, is capable of such an horrific level of violence," said Lady Rae.
Paige Doherty dropped into the shop shortly after 8.20am, on March 19, in Clydebank, West Dunbartonshire, for a roll on the way between a sleepover at a friend's and her hairdressing job.
Ian Duguid QC said his client claimed he took Paige into the back office to discuss a job application but told her he would have to speak to her mother because of her age.
Leathem claims Paige responded by threatening to report him for sexual assault.
Judge Lady Raw said: "You claim... she threatened to reveal you had touched her inappropriately if you didn't give her that job. No evidence has been placed before me to support this.
"Even if true, your reaction was in no way mitigating of this appalling, wicked crime."
After being said to have attacked Paige in the back of his Delicious Deli café in Fleming Avenue, Leathem is believed to have stored Paige's body in a shed near his home over the weekend.
The married father-of-two was captured on CCTV carrying her body out of the shop in a bin bag and putting it in the boot of his car.
Footage also showed him leaving his shop to buy anti-bacterial wipes, bin bags and bleach.
He is understood to have driven to a wooded area off the A82 and dumped her body on the morning of Monday, March 21, where she was discovered by a member of the public.
A post-mortem found she suffered 61 stab wounds, mainly to the head and neck, and 85 cuts thought to have been sustained as she tried to defend herself.
He pleaded guilty to her murder at the High Court last month.
Speaking outside court after Leathem was jailed, Paige's mother Pamela said: "Today we see a monster put behind bars for the unthinkable brutal crime he committed against our daughter Paige."
Press Association
Reuse content