A Welsh political party broadcast has come under fire for depicting a young man's experience of coming out as an allegory for voting.
Plaid Cymru, a Welsh political party that advocates for an independent Wales and currently holds three seats in the UK parliament, released the advert last week.
In the first of three scenes, a young man enters a kitchen. "Mum, Dad, there's something I need to tell you," he tells his parents. "I'm voting Plaid. I've known for years that other parties don't turn me on.
"I've pretended to be Labour to try and fit in but this time I've got to be honest and vote for the candidate that will stand up to me."
He adds: "I'm happy, proud, proud that I am voting for a party that puts Wales first."
There has been some criticism of the advert online.
Twitter user Benjamin Rock wrote: "Did I really just witness that? The plaid party political broadcast was shocking".
Well @Plaid_Cymru who ever thought that taking the mick out of coming out was sensible needs firing! Extremely offended by your broadcast!

— Benjamin Rock (@BennyBeaaar) March 5, 2015
Mr Rock later expanded on his remarks, explaining that he resented the political party drawing a comparison between the "decision" to choose a different political party and coming out to your friends and family.
"For LGBT people it's not a decision, it's something you are, and unlike people's political views, nothing can change that," he wrote on Pink News.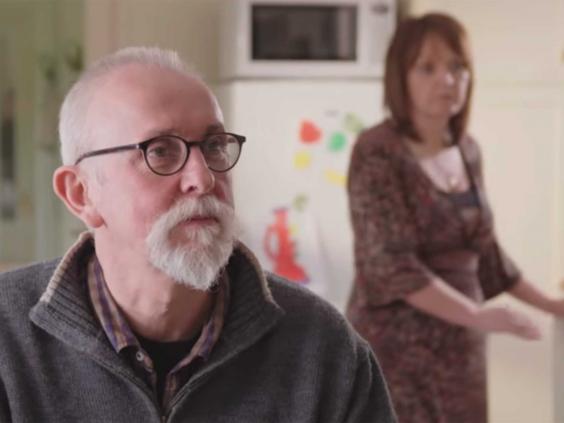 Twitter user Scott Treeby claimed: "Just seen the @Plaid_Cymru broadcast and think it's taking a mockery of 'coming out' don't think it was a good idea!"
A Plaid Cymru spokesperson told The Independent that they have had "an overwhelmingly positive response" to the advertisement.
Election Analysis: The Key Voters
Election Analysis: The Key Voters
1/6 Settled Silvers

These are the comfortably-off over-60s, still in work or drawing a decent pension – or both – who are enjoying their entitlements such as the Winter Fuel Allowance, free bus passes and free TV licence. They are worried about immigration and Europe. Both the Conservatives – who are pledging to keep benefits for wealthier pensioners – and Ukip want their votes

Micha Theiner

2/6 Squeezed Semis

Slightly older than the Harassed Hipsters, they are the second key group for Labour's family-focused election strategy. They are married couples on low to middle incomes who own unpretentious semi-detached homes in suburban areas. In 2001, these were the Pebbledash People sought by the Conservatives. Now the pebbledash is gone and a modest conservatory has been built at the back

Micha Theiner

3/6 Aldi Woman

In 1997 and 2001 she was Worcester Woman – a middle-class Middle Englander shopping at Marks & Spencer and Waitrose. Today, the age of austerity means she still goes to Waitrose for her basic food shop but cannily switches to Aldi for her luxury bargains such as Parma ham and prosecco. Identified by Caroline Flint, she is a key target of both Labour and the Conservatives

Micha Theiner

4/6 Glass Ceiling Woman

In her thirties or forties, she has an established career under her belt, perhaps in the "marzipan layer" – one position below the still male-dominated senior executive level. She is now, according to Nick Clegg, forced into making the "heart-breaking choice" between staying at home to bring up her children and going to work and forking out for high-cost, round-the-clock childcare

5/6 Harassed Hipsters

One of the two key groups identified by Labour as crucial to hand Ed Miliband the keys to Downing Street. Well-paid professional couples, often with children, they live in diverse urban and metropolitan areas rather than the suburbs. More comfortably off than most swing voters, they are time poor – struggling to balance raising a young family with busy work schedules

Micha Theiner

6/6 Neo-Greens

These are mainly first-time voters, though some are in their twenties – students and digital-age generation renters helping to fuel the "Green Surge". Idealists, but with no tribal loyalty to any party, they are anti-austerity, middle class, living in urban areas. Despite studying at university or recently graduated, they are struggling to find decent jobs and want cheaper housing and a higher minimum wage

Micha Theiner
The spokesperson added that they party "has always been on the side of progressive forces, and we have an impeccable record on equality issues."
Reuse content