Allegations of Jeremy Corbyn's associations with anti-semitic extremists have arisen because the Britain's political class is "frozen with fear" at the idea of the hard-left MP being elected Labour leader, according to one of his closest allies.
Diane Abbott, the Labour MP for Hackney North and Stoke Newington, defended Mr Corbyn after he backtracked on claims he had no links with Dyab Abou Jahjah, a Lebanese political activist who is banned from entering Britain because of his extremist views.
Mr Abou Jahjah was the latest anti-semitic figure Mr Corbyn is alleged to have had shared company to in his long career as an MP but Ms Abbott, one of his closest allies, went on the offensive, claiming his opponents were "plucking" incidents from his past because they were "terrified" of him.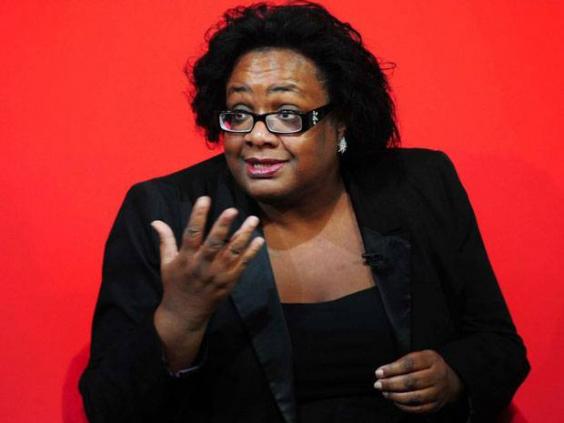 She said Mr Corbyn had attended thousands of events during his 32 years as an MP and said libertarian movements always attracted a small minority of people who hold less than savoury views.
"The British political class is frozen with fear at the idea that Jeremy will actually win this leadership election," she told the Today programme.
"It's by no means certain, but the very notion of it terrifies people because the energy behind him has the power to disrupt and to change and transform politics. This is where these anti-Semitic smears come from."
Labour leadership: The Contenders
Labour leadership: The Contenders
1/2 Jeremy Corbyn

Jeremy Corbyn started off as the rank outsider in the race to replace Ed Miliband and admitted he was only standing to ensure the left of the party was given a voice in the contest. But the Islington North MP, who first entered Parliament in 1983, is now the firm favourite to be elected Labour leader on September 12 after a surge in left-wing supporters signing up for a vote.

PA

2/2 Andy Burnham

Andy Burnham started out as the front-runner in the leadership election, seen as the candidate of the left until Jeremy Corbyn entered the race. The former Cabinet minister has found himself squeezed between the growing populism of Corbyn's radical agenda and the moderate, centre-left Yvette Cooper, not knowing which way to turn. It has attracted damaging labels such as 'flip-flop Andy', most notably over his response to the Government's Welfare Bill. He remains hopeful he can win enough second preference votes to take him over the 50 per cent threshold ahead of Corbyn.

PA
Ms Abbott, who is standing to be Labour's candidate for London Mayor, added: "If you get involved with liberation movements there will be points at which you are involved in... there will be people around who are less than savoury.
"Nobody could possibly argue looking at Jeremy's career that he is pro anti-women politics, that he is pro anti-Semitism, that he is pro anti-racism, and to try and build a case on the basis of guilt by association is very wrong and it is stopping a genuine debate about the policies that Jeremy is trying to advance in this leadership election."
Yesterday Mr Corbyn used his strongest language yet to condemn critics who have labelled him an anti-semite and a racist.
He told the BBC: "My views are that the Holocaust was the most disgraceful and vile process of the history of the 20th century, if not the wider world and that has to be understood by successive generations and it has to be understood by all our children in schools," he said. "That surely is important.
"The idea that I'm some kind of racist or anti-semitic person is beyond appalling, disgusting and deeply offensive. I have spent my life opposing racism. Until my dying day I will be opposed to racism in any form."
Her comments came after Mr Corbyn gave an interview to The Independent in which he issued a stark warning to Labour MPs that he expects them to back his radical agenda to reshape the party or face organised revolts by his army of grass-roots supporters.
"I will absolutely use our supporters to push our agenda up to the parliamentary party and get them to follow that," he said.
"We have to encourage the Parliamentary Labour Party to be part of that process and not to stand in the way of democratising the party and empowering the party members. It is going to be an interesting discussion."
Reuse content