A&E departments are under increasing pressure from a rising number malnourished people, Labour claimed on Wednesday.
Speaking in the House of Commons, Shadow Health Secretary Andy Burnham made a link between the economic climate and a rise in diseases connected with not eating properly, including: scurvy, rickets, as well as and the use of food-banks, and hypothermia.
Mr Burnham also insisted too many older people are sent to hospitals because they are unable to get the right support in their homes.
Introducing the opposition day debate on the NHS, former Health Secretary Mr Burnham also said attendances to A&E increased by a "staggering" 633,000 between 2010 and 2013 under the coalition and questioned what is happening.
He told the Commons: "It is all too easy to reach for simplistic answers to this picture. In truth, it is complex and a range of factors have contributed to this rise.
"People have been living under greater pressure and struggling with the cost of living. A&E has become the last resort for people who are not able to cope for a whole range of reasons.
"Speak to A&E staff and they will tell you that there has been a rise in people arriving at A&E who have a range of problems linked to their living circumstances," he told MPs.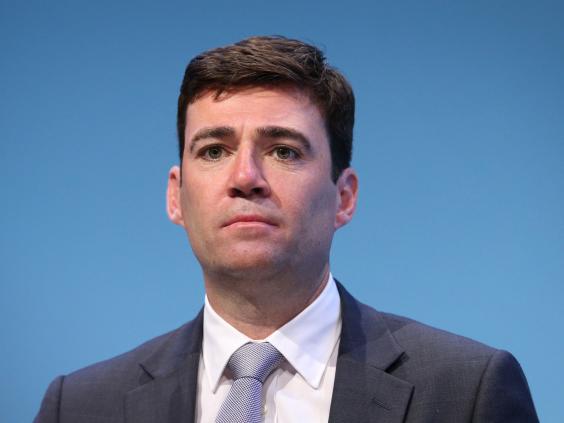 But Health Secretary Jeremy Hunt contested Labour's claims that illnesses such as scurvy were driving congestion in A&E.
He told the Commons that figures show eight people were admitted to hospital - not just A&E - for scurvy in 2011/12 and 18 people in 2012/13.
Mr Hunt also dismissed claims there had been a winter crisis in A&E - and claimed the Government's record was actually better than the Opposition's had been.
He told Mr Burnham: "For 2011/12 - this is not just A&E, it's across all admissions - eight people, and this was your big case as to why we have these pressures, and for 2012/13 18 people were admitted.
"With the greatest respect, you're building your house on sand."
Labour's Kate Green said rising poverty was unquestionably leading to higher levels of people visiting hospitals.
She said: "Malnutrition has doubled in terms of the number of hospital admittances - nearly doubled - between 2008/09 and 2011/12 - gone up from 3,161 admittances to 5,499.
"I can't say they all presented through A&E, but they all presented to a hospital and there's no doubt that is a real concern."
The Labour motion was defeated 299 to 232, majority 67.
The debate comes as Labour have attempted to push forward a debate on the so-called cost of living crisis.
PA