People who are not members of the Labour party should register to vote in its leadership election so they can stop Jeremy Corbyn winning, Tony Blair's former spin doctor has said.
Alastair Campbell, who served as New Labour's director of communications from 1997 until 2003, claimed Mr Corbyn could destroy Labour if he became leader and said he had to be beaten.
"The madness of flirting with the idea of Corbyn as leader has to stop," he wrote in a post on his blog. "That means no first preferences, no second preferences, no any preferences. It frankly means ABC, Anyone But Corbyn.
"Anyone who wants to see another Labour government one day should do what people who want a Corbyn leadership are doing – namely sign up as registered supporters for three quid in the next few days; but then I would hope they vote ABC."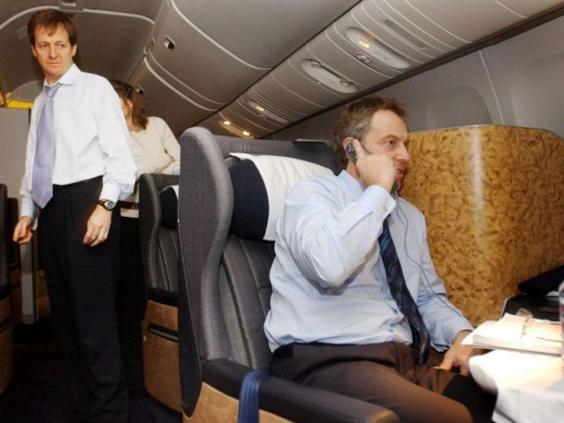 Mr Campbell is most notorious for his role in the preparation of the 2003 Iraq Dossier or so-called "dodgy dossier" that made the argument for Britain to invade Iraq.
Some Labour figures have previously criticised people signing up to vote in the contest and characterised them as "infiltrators".
Mr Campbell also claimed that Mr Corbyn's popularity was responsible for people rejecting the other candidates.
"One of the worst aspects of the so-called Corbynmania is that it is obscuring the solid decent abilities of the other candidates, who are each one of them better than most of the media will acknowledge, and far better equipped for the hard graft of detailed policy-making that has a chance of actually happening, so that we can make [change]," he argued.
Labour leadership: The Contenders
Labour leadership: The Contenders
1/4 Jeremy Corbyn

Jeremy Corbyn readily admits he is only standing to ensure the left of the party is given a voice in a contest dominated by candidates promising to move the party towards the centre-ground of British politics

Profiles by Matt Dathan

BBC

2/4 Andy Burnham

Andy Burnham is the current front-runner to win the leadership election according to bookmakers, but the fact that the Conservative party leadership hopes he wins shows the task that awaits if he is Ed Miliband's successor. He will have to find a way of distancing himself from both the last five years under Mr Miliband and the Blair and Brown years, during which he served in the Cabinet

Jon Super

3/4 Yvette Cooper

Yvette Cooper will also face a battle in convincing voters she offers a sufficient break with the past, having served in Gordon Brown's Cabinet and she played a key role in Mr Miliband's team as shadow home secretary. The fact that her husband is Ed Balls will not have a negative impact internally but voters are not likely to look favourably on the prospect of Mr Miliband's ousted shadow chancellor entering Downing Street if Ms Cooper wins in 2020

Getty Images

4/4 Liz Kendall

Liz Kendall faces criticism over her lack of experience – she was only elected in 2010 and has no experience of serving in government and wasn't even in Ed Miliband's shadow cabinet. But that very lack of experience means she can make a pitch as the only candidate offering real change and a real break from the Blair/Brown/Miliband years

Getty Images
A series of indicators including polls, local party nominations, and meeting attendance suggest that the left-winger is the favourite to succeed Ed Miliband to lead his party.
Mr Campbell is the latest New Labour figure to come out against Mr Corbyn.
Last month Tony Blair described the politics of the left-winger's supporters as "reactionary" and said anyone who believed in Mr Corbyn in their heart should "get a heart transplant".
Mr Corbyn is one of four candidates for the Labour leadership election – the others are Andy Burnham, Liz Kendall, and Yvette Cooper.
Reuse content