Alistair Darling, the former Chancellor of the Exchequer, is to stand down as an MP at May's general election.
The Labour MP, 60, told the Financial Times that he wanted to leave the House of Commons while he was "still relatively young".
He has represented Edinburgh South West for 27 years and held six ministerial positions under Tony Blair and Gordon Brown, becoming one of only three cabinet ministers to serve continuously through the last Government from 1997 to 2010.
For the last two years he led the Better Together campaign for the Scottish independence referendum  and said he was "frustrated" that his party had not made more of its success.
"My frustration is that we actually won," he said. "You can't say it often enough. We made the arguments, we had confidence in ourselves."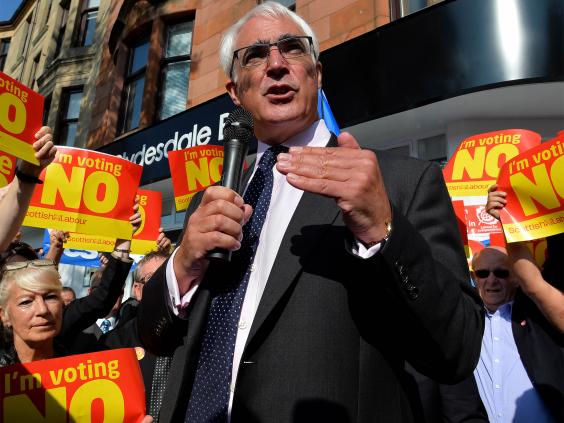 Mr Darling is backing Jim Murphy to become the new Scottish Labour leader following the resignation of Johann Lamont.
The East Renfrewshire MSP played a key role in securing the "no" vote in the referendum and is known for helping the survivors of a helicopter crash in a Glasgow pub last year.
 "Jim has the enthusiasm, the energy and above all he's a fighter. For too long we have sat back when we needed to fight," Mr Darling told the Financial Times.
Mr Darling's own campaign to maintain the Union was criticised by some for being too negative and focusing on the economic risks of Scottish independence, but he won support for getting the better of SNP rival Alex Salmond in the first of their television debates.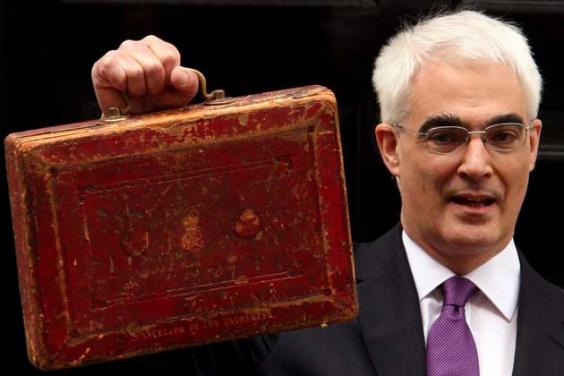 Despite the SNP's loss in the referendum, the party is expected to make huge gains in May's election, sparking fears that Labour could be almost "wiped out".
Mr Darling said Scotland could soon face another independence referendum if the SNP continues its advance, claiming most Scots did not want to live in "Neverendum Land".
He said he was planning to use his experience to campaign to keep Britain in Europe in a future in/out referendum.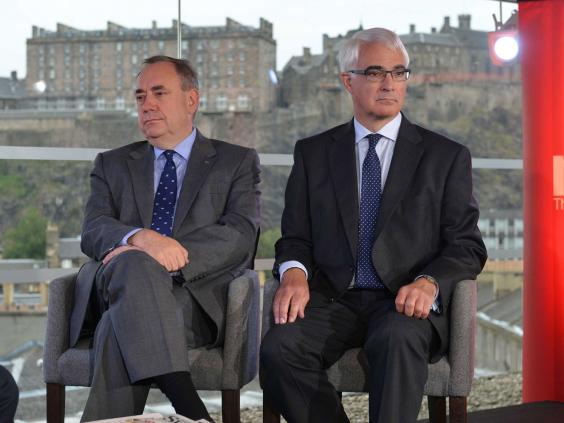 Ed Miliband called Mr Darling a man of "values, decency and kindness" who had distinguished himself as an "extraordinary public servant".
"From helping to get people back to work and tackling poverty, to building industrial prosperity, Alistair was a minister who showed both conviction and competence," he said.
"He can also take pride that as Chancellor he helped steer our country through the worst financial crisis to hit the world in living memory. His was a calm head when calm heads were needed."
His brother David Miliband, the former Foreign Secretary, paid tribute to Mr Darling as "a gentle giant of politics: high on integrity, low on ego".
The shadow Scottish Secretary, Margaret Curran, added: "For almost three decades, Alistair has served his constituents in Edinburgh with passion and dedication. All of us in the Scottish Labour Party owe him thanks for his years of public service."
Additional reporting by PA
Reuse content