Senior Labour figures were accused by Andy Burnham of "circling the wagons" against the leadership frontrunner Jeremy Corbyn and creating "bad blood" which would make it harder to unite the fractured party.
Burnham's attack came amid escalating tensions between the mainstream candidates who fear the left-wing Islington North MP could have gained an unstoppable groundswell of support.
With ballot papers still being sent out and the result more than three weeks away, the bookmaker Paddy Power announced it would pay out on a Corbyn victory. A procession of Labour grandees, including Tony Blair, Jack Straw, Alan Johnson and David Miliband, have claimed the party would be split and unelectable under Mr Corbyn, while Yvette Cooper and Mr Burnham are desperately struggling to establish themselves as the candidate best placed to halt his bandwagon. They are also competing to pick up the second preference votes from supporters of Liz Kendall, who appears to be trailing a distant fourth.
Ms Cooper's camp has urged the shadow Health Secretary to drop out of the race, claiming he is not prepared to provide a clear alternative to the left-winger's policy platform. But he retorted: "Factionalism doesn't just exist on the left does it? If you then get the right of the party behaving in that way, that's when you get real trouble.
"That's the risk we've got at the moment – that there are some in the party all circling the wagons against Jeremy's campaign. We don't want to see that.
"This party needs to unite coming out of this race and some of the language now needs to be considered, more considered than it is, because if you fuel this negativity and these warnings you just push these two camps apart."
Labour leadership: The Contenders
Labour leadership: The Contenders
1/2 Jeremy Corbyn

Jeremy Corbyn started off as the rank outsider in the race to replace Ed Miliband and admitted he was only standing to ensure the left of the party was given a voice in the contest. But the Islington North MP, who first entered Parliament in 1983, is now the firm favourite to be elected Labour leader on September 12 after a surge in left-wing supporters signing up for a vote.

PA

2/2 Andy Burnham

Andy Burnham started out as the front-runner in the leadership election, seen as the candidate of the left until Jeremy Corbyn entered the race. The former Cabinet minister has found himself squeezed between the growing populism of Corbyn's radical agenda and the moderate, centre-left Yvette Cooper, not knowing which way to turn. It has attracted damaging labels such as 'flip-flop Andy', most notably over his response to the Government's Welfare Bill. He remains hopeful he can win enough second preference votes to take him over the 50 per cent threshold ahead of Corbyn.

PA
Mr Burnham told the BBC that in the 1980s, when Labour was more interested in fighting itself, it left the pitch clear for the Thatcher government. He described the call for him to quit as "disappointing" and "quite strange" and insisted he was the only candidate who could beat Mr Corbyn. Meanwhile Ms Cooper's team said her campaign was "moving on" from criticism of Mr Burnham.
In campaigning on 18 August, Mr Corbyn set out his plans to renationalise the railways, promising an Act would be introduced within months of Labour taking power to bring train companies under public control.
He warned his internal critics that they underestimated his "huge levels of public support" and argued he offered the best chance for Labour to win back former voters who have switched to the Conservatives or Ukip. In a message to Labour MPs who overwhelmingly oppose him, Mr Corbyn said: "I invite the Parliamentary Labour Party to understand there is a huge democratic movement in this country which is getting great resonance with older people coming back to Labour and younger people who were turned off by yah boo sucks abusive politics coming into it for the first time."
Ms Kendall, who is viewed as the Blairite candidate, hit out at left-wingers who deride her and her supporters as "Tory or Tory-lite".
She said: "Calling those who dare to think differently Tory-lite isn't just a misguided insult. It is an enormous strategic mistake. Labour needs a Leader who is prepared to challenge Jeremy Corbyn's policies head on, because they are wrong for the future of our Party and our country.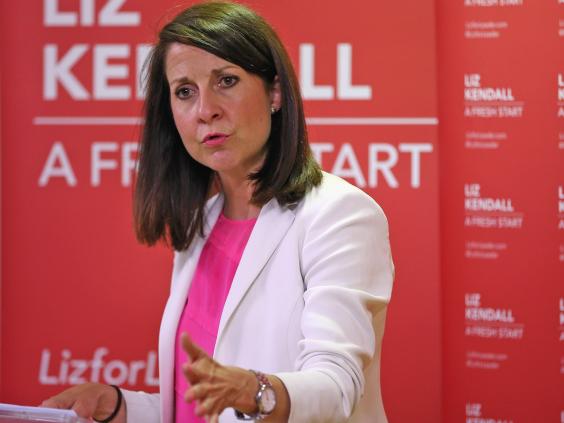 "And we need a Leader who is prepared to do the difficult thinking to move our Party on from where we've been over the past five years, and win the trust of the British people again."
Lord Kinnock, who has backed Mr Burnham, warned that the party must not become "self-indulgent" and said the new leader's focus must be on "collecting the votes of a doubting public".
His comments will be seen as adding to the many  voices arguing against a vote for Mr Corbyn.
On the right track? Corbyn's railway plans
Q | What are Jeremy Corbyn's plans for Britain's railways?
A | He is promising to introduce a new Railways Act, beginning the process of returning all parts of Britain's railway system to public hands. Train operating companies (who run the services) would no longer have their franchises renewed while the private rolling stock companies (ROSCOs) who own the trains would be renationalised. Network Rail, which runs stations and owns the track, is already in public hands.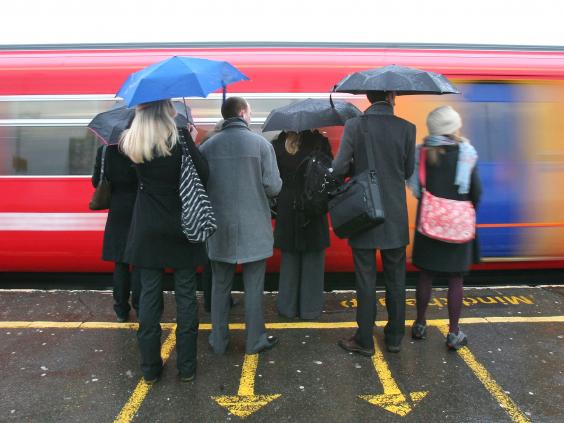 Mr Corbyn would also create regional transport bodies tasked with ensuring all transport networks were fully integrated with rail services.
Q | Why does he say this is a good idea?
A | The main argument is one of cost. He said that services in the UK remained the most expensive in Europe with pricing that punished people travelling at short notice. He believes rail nationalisation would bring to an end "rip-off" fares. He also claims that putting railways back into public hands would ensure that decisions are made in the interests of travellers and not profits.
Q | Would renationalisation end "rip off fares"?
A | Not necessarily. The reasons fares have been rising above the rate of inflation is not so much to fuel the profits of private rail firms but to pay for the massive upgrades in track and stations which for years were starved of investment.
The Government also wants to reduce the £4bn annual subsidy that the taxpayer foots to keep the railways running. It is true the rail franchises make millions of pounds in profits and this would be saved if the rail companies were renationalised. But opponents say this is a comparatively small amount given the total costs involved, and that private expertise means they are running the system more efficiently than if they were run by the state.
Q | But as Prime Minister of a renationalised railway, surely he could reduce fares if he wanted to? 
A | Of course, but the money would have to come from somewhere. Continental railways are cheaper because of higher rates of public subsidy. We could do that in Britain – and there are good arguments that we should given the importance of railways to business and the environment – but one way or the other, we'll pay.
Reuse content