The front-runner in the Labour leadership contest may have been accused of using bullying tactics in his bid to sew up the Labour leadership but once upon a time, Andy Burnham was a generous chap.
When his new university girlfriend - now his wife - asked him for permission to star on the hit TV show Blind Date when the couple were studying at Cambridge University 24 years ago, he reluctantly agreed.
It was a big gamble for Mr Burnham, who admitted watching the show from behind the sofa. But luckily for him, Marie-France van Heel - known as Frankie - picked a man who had made the bizarre decision to wear a red sweatshirt and dungarees - the first of the three blind dates she had to choose from.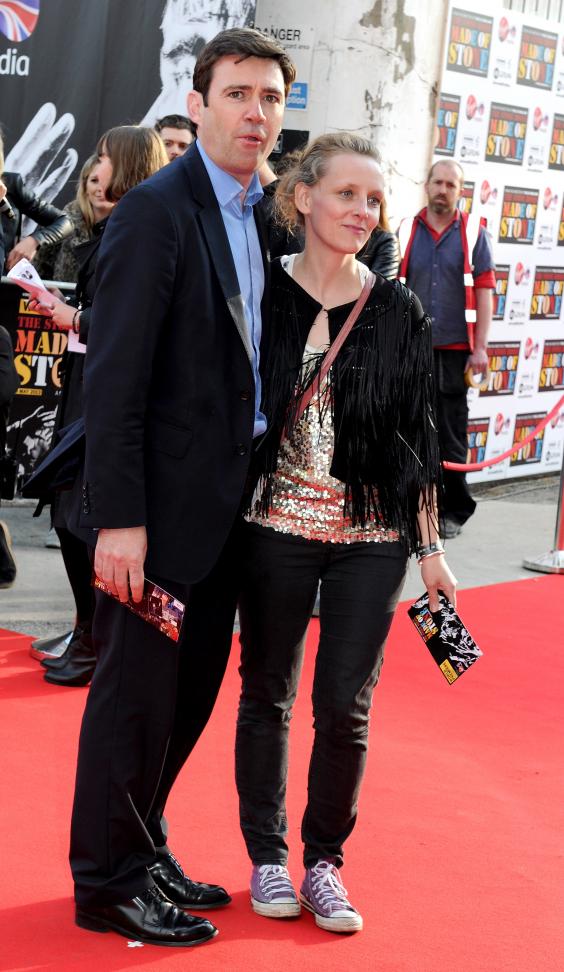 Presenter Cilla Black told Frankie: "I used to like Andy Pandy – and you've got a real live one."
Frankie's outfit was hardly any better, however, choosing to wear trousers with massive flares. The date got even worse when she asked "Will from Surrey" what he did in the shower.
"When I'm in the shower I generally make up poems and short stories," he said, before adding: "Oh Frankie, oh Frankie, your name is quite cranky, pick me for your Blind Date and there'll be no hanky-panky."
And then she asked: "What would you do if you were my first taste of British men?" He replied: "You give me half an hour and I'll give you the best time of your life".
Whatever happened on their date in Gibraltar was clearly not the 'best time of her life' as footage of their date revealed how Frankie had told Will to "try and look attractive" when the pair were posing for a picture.
Who will be the next Labour leader?
Who will be the next Labour leader?
1/7 Andy Burnham

Andy Burnham has promised to restore the party's "emotional connection with millions of people," if elected

Getty Images

2/7 Mary Creagh

Mary Creagh has called on her party to win back "Middle England"

Getty Images

3/7 Liz Kendall

Shadow health minister Liz Kendall is seen as a Blairite

PA

4/7 Yvette Cooper

Shadow home secretary Yvette Cooper became the fourth person to join the Labour leadership race

AFP/Getty

5/7 Tristram Hunt

Tristram Hunt, the shadow Education Secretary, has said he will not run for the Labour leadership as he had not gathered the required nominations of 35 MPs. He has instead endorsed the moderniser Liz Kendall.

Getty Images

6/7 Dan Jarvis

One of the favourites to succeed Ed Miliband as Labour leader – ex-Army paratrooper Dan Jarvis – has ruled himself out, saying he won't do it because of his children

Getty

7/7 Chuka Umunna

Chuka Umunna dropped out of the Labour leadership contest just three days after he announced he was in the running

YouTube
And a week later, when they reappeared on the Saturday night hit show, the pair slagged each other off. Will described her as a "cold fish" and Frankie threw a cushion at him.
So it all worked out well for Mr Burnham, who married his brunette Dutch girlfriend in 2000 - eight years after nearly losing her to 'Will from Surrey' and went on to have three children.
And with Mr Burnham the odds-on favourite to win the Labour leadership contest and lead the party into the 2020 General Election, Frankie's decision to stick by him could land her the role of Britain's next 'first lady'.
Reuse content