Amidst ongoing claims that the Labour party is 'out of touch' and "Tory-lite", wannabe leader Andy Burnham has said he buys his suits from luxury fashion brands like Armani and Jaeger.
Burnham, the MP for Leigh, Shadow Health Secretary and Labour leadership contender, revealed his expensive taste in suits in an interview with GQ. However, he was keen to add that he only buys their off-the-peg suits in the Boxing Day sales.
When asked about his fashion tastes during the interview, he said that he gets his suits from "a mix of places, but recently Jaeger."
When asked about the suit he was wearing at the time, he said: "This is going to get me in trouble. It's an Armani suit, this one."
However, he added that he buys two discounted suits every year on Boxing Day, and only buys them off-the-peg - as they come in the shop, rather than more expensive custom-fitted versions.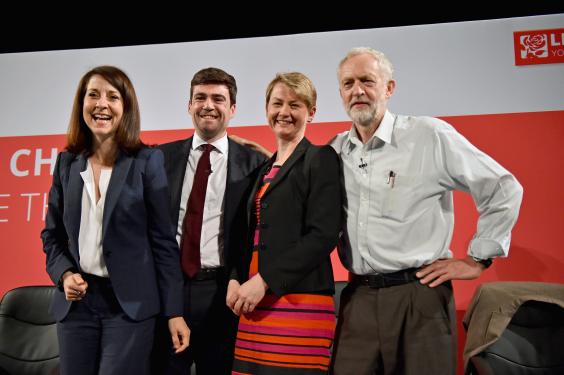 His tastes in formal wear stands in sharp contrast to his main competitor in the Labour leadership contest, Jeremy Corbyn - who recently told the users of Mumsnet that he buys his signature vests for £1.50 each at an Islington market stall.
Suit prices at Jaeger start at around £400, and can go up to £700 for more expensive versions.
The cheapest Armani suits sell for around £700, but can easily cost £800 to £900 for the higher-end items. Although, in the Boxing Day sales, these suits are bound to be much cheaper, and may well be a good investment for a man who wears suits every day.
Labour leadership: The Contenders
Labour leadership: The Contenders
1/4 Jeremy Corbyn

Jeremy Corbyn readily admits he is only standing to ensure the left of the party is given a voice in a contest dominated by candidates promising to move the party towards the centre-ground of British politics

Profiles by Matt Dathan

BBC

2/4 Andy Burnham

Andy Burnham is the current front-runner to win the leadership election according to bookmakers, but the fact that the Conservative party leadership hopes he wins shows the task that awaits if he is Ed Miliband's successor. He will have to find a way of distancing himself from both the last five years under Mr Miliband and the Blair and Brown years, during which he served in the Cabinet

Jon Super

3/4 Yvette Cooper

Yvette Cooper will also face a battle in convincing voters she offers a sufficient break with the past, having served in Gordon Brown's Cabinet and she played a key role in Mr Miliband's team as shadow home secretary. The fact that her husband is Ed Balls will not have a negative impact internally but voters are not likely to look favourably on the prospect of Mr Miliband's ousted shadow chancellor entering Downing Street if Ms Cooper wins in 2020

Getty Images

4/4 Liz Kendall

Liz Kendall faces criticism over her lack of experience – she was only elected in 2010 and has no experience of serving in government and wasn't even in Ed Miliband's shadow cabinet. But that very lack of experience means she can make a pitch as the only candidate offering real change and a real break from the Blair/Brown/Miliband years

Getty Images
While the contenders in the Labour leadership race are keen to make the campaign about policies and not personalities, Burnham's tastes in suits will do nothing to dispel the accusations that Labour is out of touch with voters.
Writing on LabourList, former advisor to Ed Miliband, Arnie Graf, said there was a huge disconnect between the central party leadership and their local organisers.
He also said the burden of administration work had left local activists unable to build relationships with communities and voters.
He wrote about one incident, in which Miliband's staff were panicking before an important press event, because they were unable to find a single minimum wage worker for the then-leader to talk to.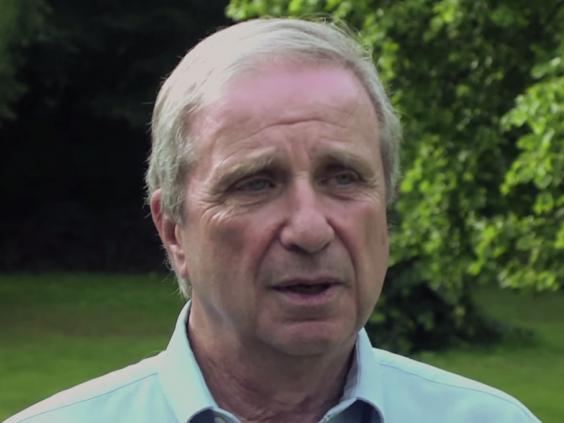 Corbyn, who is currently leading in the polls, also told Channel 4 News on Monday that Labour was offering "Tory-lite" policies, and must be 'true to itself' if it was going to succeed in the future.
Burnham has also been criticised by Corbyn supoprters for being ageist.
Speaking about his 14 years as an MP, he said how much politics had changed, and said: "If you've had a seat for 25 years, people should let some new thinking in."
Some saw this as a barbed comment towards Corbyn, who has represented Islington North for 32 years, although a spokesman for Burnham told The Telegraph that it was not intended as an attack.
Reuse content