George Osborne has committed the Conservatives to deeper public spending cuts of £30bn if they remain in power after next May's general election, but was accused of failing to spell out the painful measures needed to clear the deficit.
In the Government's final major economic statement before the election, the Chancellor shrugged off his failure to balance the nation's books by the election, as he had promised in 2010. He insisted Britain was on course to be back in the red in 2018-19. Although borrowing this year will be £5bn more than the £86.4bn forecast in March, the rise was less than some City analysts had predicted.
Mr Osborne used his autumn statement to spring a surprise by scrapping the 300-year-old system of stamp duty for home-buyers from midnight tonight. He said 98 per cent of buyers would save money - only those purchasing homes worth more than £937,000 will end up paying more, and the £20,400 stamp duty bill on the average family home will fall to £15,500. Treasury officials conceded the sweeping reform could push house prices up but denied it would inflate a housing bubble.
The Chancellor hopes his move will allow the Tories to paint the mansion tax on homes worth more than £2m proposed by both Labour and the Liberal Democrats as unnecessary. The parties will back the stamp duty shake-up in a Commons vote tomorrow but will not ditch their mansion tax plans.
In pictures: Chancellor George Osborne delivers his Autumn Statement
Although Mr Osborne denied it was a pre-election giveaway, the Tories hailed the stamp duty revolution as a "tax cut for millions". He also found room to raise the personal tax allowance to £10,600 from April, £100 more than expected, to freeze petrol duty, and abolish air passenger duty for children. He imposed a 25 per cent tax on multinationals such as Google, who are accused of moving profits to low-tax countries. He also boosted The Independent's campaign to help homeless veterans by providing £3m towards a hostel in East London.
Labour and the Lib Dems argue that higher taxes as well as spending cuts will be needed to clear the deficit. Mr Osborne on the other hand insists that he has no plans to raise taxes – and intends to cut income tax by £7.2bn before the 2020 election.
The Chancellor signalled further cuts in welfare but there were few details available. He has already promised £12bn of welfare savings but identified only £3.2bn by freezing working age benefits for two years.
He revised his cuts target for the 2016-18 period upwards, from £25bn to £30bn, but said he would try to limit the figure to £25bn by stamping out another £5bn of tax avoidance – a saving which experts said could not be guaranteed.
The new cuts will include a continuing squeeze on public sector pay, with a one per cent ceiling likely to remain in place for another three years. One million public sector jobs will be lost in the 2015-20 parliament, according to the Office for Budget Responsibility (OBR), on top of the 400,000 axed since 2010. But it predicted that 1.8m private sector jobs will be created.
The Chancellor insisted he was being "straight" about the squeeze to come, as the OBR said 52 per cent of the cuts needed remained to be found. He ordered Whitehall to find another £10bn of efficiency savings. One senior official: "Everyone is crunching the numbers. It looks bleak."
Mr Osborne told MPs: "We have a choice – we can ease up, or we can continue with our plans."
 Trailing the Tories' election pitch, he said they would ask voters to let them "finish the job" of clearing the deficit. Aides said he could not spell out more detail because a Government-wide spending review would be held after the election.
Experts said Mr Osborne had largely ignored "the elephant in the room" by giving few details on what would be a painful round of cuts because the "low-hanging fruit" had been picked in the current parliament.
The Social Market Foundation think tank warned that the cuts would go far beyond what was needed to eliminate borrowing, creating a £23bn surplus by 2020. Nida Broughton, the SMF's chief economist, said: "Their plans appear to go far beyond even what fiscal conservatives would view as strictly necessary. The Government has given the public no rationale for these extra cuts. As a proportion of GDP, Government spending is being taken back to the level last since in 1938. If there was room for doubt before, there appears to be little now. A dramatically smaller state, not fiscal credibility, is the real goal here."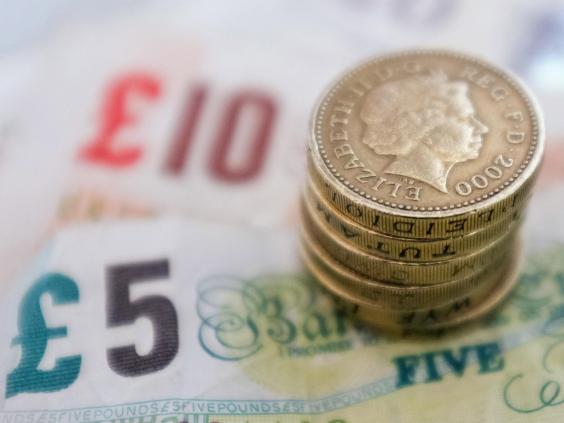 The IPPR think tank said current spending by Government departments was expected to fall by almost one fifth in real terms, and if health, schools and international development were still protected, other departments could see cuts of twice this big. Tony Dolphin, its chief economist, said: "What neither the Chancellor nor the other parties has done is spell out what this means for public services. It seems that next year's general election will – like the one in 2010 – be fought by parties that have not shared their spending plans with the public."
Matthew Whittaker, senior economist at the Resolution Foundation, said: "The recent shortfall in tax revenues has created a fiscal headache for the Chancellor, but they have made the deficit reduction plans of every party harder. With the election approaching it becomes ever more important for the parties to open up to voters about just how much more fiscal pain there may be to come after the election."
John Hawksworth, chief economist at PwC, said: "We are in for another parliament of pain, but there could be light at the end of the tunnel by 2020."
The new cuts will intensify a debate among Conservative MPs on whether the NHS, schools and overseas aid budgets should keep their protected status. The Independent revealed yesterday that Kwasi Kwarteng, a prominent right-wing backbencher, had called for an end to all the ring-fencing.
Mr Osborne will force another Commons vote in the new year on the Coalition's plans to clear the deficit by the mid-point of the next parliament. His aim is to flush out Labour's policy. It has said it would balance the books as soon as possible before 2020 but not given a precise date.
Ed Balls, the shadow Chancellor, refused to be drawn on how Labour would vote. He warned that the unspecified new cuts would focus on welfare, and the losers would include people on disability benefits and workers receiving tax credits.
Mr Balls attacked Mr Osborne's £2bn boost for the NHS as a "con," as the money was not included in the Government's spending plans for more than one year. The Treasury insisted this was because the Coalition had agreed departmental budgets only up to 2015-16.
Frances O'Grady, the TUC general secretary, said: "Today should have seen policies for growth, but the Chancellor has boxed himself in with a rigid and artificial deficit reduction timetable. If he continues in office that will mean eye-watering spending cuts straight after the election. These would knock the recovery sideways, deter investment and lead to great damage to our social fabric." 
Reuse content