Boris Johnson has taken a swipe at the Home Secretary Theresa May, branding her reasons given for not letting him get his water cannon into action "trivial."
Speaking at a meeting of the a meeting of the MOPAC Challenge, Johnson's frustrations were echoed by Sir Bernard Hagan-Howe, the Commissioner of the Metropolitan Police, who was responding to the decision to refuse water cannon deployment taken by Theresa May.
Last week, Johnson found out in the House of Commons that his £218,000 purchases are now useless, after May cited a host of reasons that led her to decide against authorising the hoses for use on the streets of London.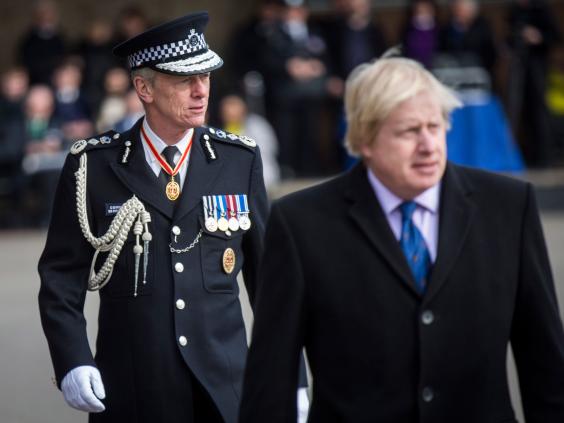 But today Hogan-Howe noted that his team had seen the 67 recommendations, but believes he has "addressed all of them."
Not content with the Met chief's response, Boris, who has also been the MP for Uxbridge and South Ruislip since the general election in May, chimed in that "they sound like pretty trivial problems to me."
Johnson, who is thought to have his eye on the Tory leadership now Cameron has confirmed he will step down before the 2020 election, is reported to have said that Theresa May made "a song and dance" about the decision to reject water cannon use.
But speaking at the Police and Crime Committee of the London Assembly, Boris's policing deputy Stephen Greenhalgh admitted that the water cannon would "risk severe injury" to Londoners, whilst claiming that those risks would be acceptable.
Reuse content