Boris Johnson has been accused of "playing politics" over the safety of London's streets by ordering the purchase of three water cannon from Germany before the Home Secretary has given permission for their use.
City Hall officials said the decision had to be made urgently in order to take advantage of a good deal offered by German Federal Police – but it has also been seen as a serious challenge to Theresa May's authority.
It comes as the latest clash between figures at the very top of the Tory party, with Ms May and Mr Johnson among the leading candidates to succeed David Cameron as the Conservatives' leader.
But critics say that the need for water cannon on mainland Britain has never been proven, and that Mr Johnson should be "ashamed" of using such an important issue to launch a political offensive at a time when he sees Ms May as "weakened" by her row with Michael Gove.
The Mayor's office has issued a statement saying that purchasing the three second-hand cannon now for just over £218,000 could be the only opportunity to avoid the £2.4 million cost of buying them new, the BBC reported.
And it said that even if Ms May eventually decides they should not be used, with a self-life of around five years the cannon can simply be sold on.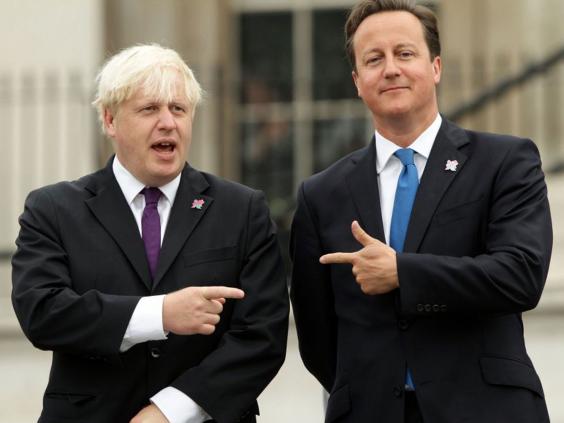 A spokesperson for the Mayor's Office for Policing and Crime (MPAC) said the German authorities had threatened to sell them elsewhere if the deal was not completed by July.
"This decision follows the Mayor's announcement in March that he would support the Commissioner's request to purchase three water cannon from the German Federal Police at a considerably reduced rate, and much more expeditiously, compared to commissioning new devices," she said.
But papers from MPAC also hit out at Ms May over the "time-consuming" process of waiting for approval, adding that it was "not possible to predict the timing of any decision" from the Home Office.
Scotland Yard welcomed the purchase, saying that following the riots in 2011 the Metropolitan Police believed water cannon would "allow us to more effectively and safely tackle the most extreme disorder".
It added that they "will not be deployed until or unless the Home Secretary authorises the use of water cannon in England and Wales".
But Jacqui Smith, the former Labour home secretary, told The Times last night: "If [Mr Johnson] is playing politics at a point when he thinks Theresa May is weakened, with an issue as important as water cannon, then he ought to be ashamed of himself."
Greater Manchester Police and Crime Commissioner Tony Lloyd - a former Labour MP - said: "There is a real danger that the relationship between the police and the public they serve will be fundamentally altered if we start to see the use of water cannon on the streets of Britain.
"We need to have a full, public debate before we see water cannon used on our streets. That has not happened and I find it worrying that there seems to be a move in some quarters to press ahead with this measure without it being properly scrutinised."
A Home Office spokesperson said: "We are keen to ensure that the police have the tools and powers they need to maintain order on our streets.
"Chief Constable David Shaw, as the national policing lead, has written formally to the Home Secretary to request that water cannon be authorised for use by the police in England and Wales.
"The Home Secretary is considering his request."
Reuse content