Philip Hammond will become the first Foreign Secretary to visit Iran for more than a decade when he reopens Britain's embassy in Tehran four years after it was ransacked by a mob.
The visit, reflecting the rapidly improving relations between Iran and the West, will take place this weekend. It comes a month after the world's leading powers struck a deal with Iran under which it agreed to limit its nuclear activity in return for the lifting of international economic sanctions.
Mr Hammond, who will visit the country with a delegation of business leaders, will be the first Foreign Secretary to set foot in Iran since 2003. He will meet the Iranian President Hassan Rouhani and other senior figures including the Iranian ministers of industries and business, petroleum and transport.
With an end to sanctions, foreign businesses are already queuing up to clinch contracts in Iran, which has vast oil and gas reserves.
The two nations faced a diplomatic crisis in November 2011, when about 50 protesters scaled the embassy gates and stormed the building, seizing classified documents and forcing staff to flee in panic. They smashed windows, looted offices and sprayed the walls with slogans in retaliation for fresh British sanctions against Tehran's nuclear programme.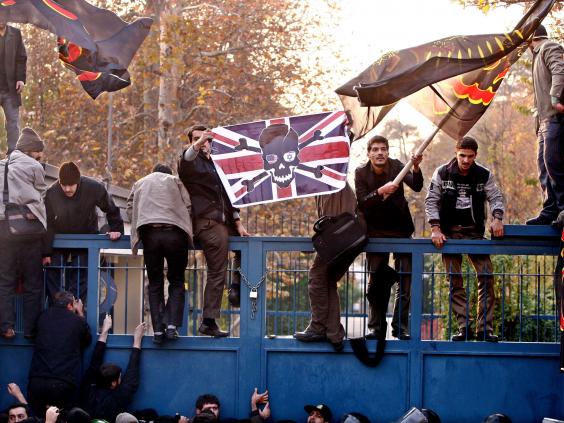 As UK-Iran relations improved, Mr Hammond's predecessor, William Hague, last year proposed reopening the embassy. But the move was hit by delays, including Iran's reluctance to relax import laws, which slowed the replacement of communications equipment.
Iran has been slowly returning to the international fold as progress was made in talks over its nuclear ambitions with Britain, the United States, China, Russia, France and Germany. A deal was finally struck last month nine years after negotiations began.
Reuse content