Britain's top prosecutor has denied "political motivations" were behind her shock announcement of the first ever prosecution for female genital mutilation [FGM].
The timing of the decision by Alison Saunders, Director of Public Prosecutions (DPP) just days before her appearance before a Parliamentary committee today, had been called into question by a senior gynaecologist.
In an interview in The Independent, Dr Katrina Erskine, head of obstetrics at Homerton Hospital in London, said: "I cannot help suspecting this has something to do with the DPP being up before the Home Affairs Select Committee and she needs something to say."
Ms Saunders announced last week that the Crown Prosecution Service (CPS) had decided there was sufficient evidence to prosecute Dr Dhanuson Dharmasena, a registrar in obstetrics and gynaecology at Whittington Hospital in London, for allegedly carrying out FGM on a patient. Hasan Mohamed, understood to be a relative of the patient, has been charged with aiding and abetting the doctor.
In response to a pointed question from Keith Vaz, chairman of the committee, expressing his surprise at the "sudden" announcement of the first ever prosecution almost 30 years after FGM was outlawed, she stated: "The fact that we've had the evidence that's been supplied to us that's enabled us to bring a prosecution, it's as simple as that."
The DPP insisted: "We have been for some time proactively working with the police to try and get to the stage where we could bring a prosecution but you can't bring a prosecution unless you have the evidence and we haven't been able to until this case was referred to us."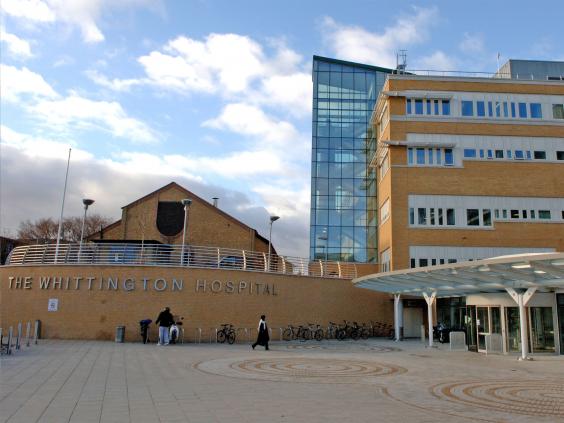 Quizzed on claims that police had referred more than 140 cases to the CPS in recent years, she said: "I'm not sure I recognise those figures, we had no files referred to us before 2000 and since then we have had very few. We've had 11 referred to us in the past two years or so and of those we've made decisions in relations to five cases."
Ms Saunders added: "Not only did we decide on the prosecution last week but we also decided no further action to be taken in relation to four other files that came before us."
There have been more than 60,000 victims of FGM in Britain, according to campaigners.
The DPP admitted that 11 referrals was a "very small figure" but blamed an "extremely low" level of referrals to the CPS.
Teachers and doctors should be legally obliged to report suspected FGM to the police, according to Ms Saunders.
She claimed it's not the law which is preventing prosecutions: "It's the fact that we haven't got the evidence and we haven't had the cases referred through."