Britain's bombing campaign against Isis in Syria and Iraq is still seen as a "clash of civilisations" between Islam and Christianity in some parts of the UK's Muslim community, the Defence Secretary Michael Fallon will warn on Wednesday.
In a highly unusual move, the Defence Secretary has invited around 30 leading Muslim leaders and opinion formers to the Ministry of Defence to be briefed about the UK's military bombing campaign by, among others, the Chief of the Defence staff, General Gordon Messenger.
The move recognises the difficulties the Government has had in "making the case for war" to British Muslims against a slick and effective Isis propaganda machine. 
However, one of those invited to the event warned that the campaign was coming "very late in the day" and that the Government would have an uphill struggle to change "the narrative" about British involvement in Syria within the Muslim community.
In his speech to Muslim organisations, including the Federation of Muslim Organisations and the Association of Muslim Schools, Mr Fallon will liken British intervention in Syria to that of Kosovo and Bosnia in the 1990s – designed to protect Muslim civilian populations – and not an aggressive act or taking sides in disputes between Sunnis and Shia populations.
But he will tacitly admit that the army has not kept up with the transformation of Britain into a multicultural society and will say that it is seen too often as a "monolithic entity" that does not represent the whole country. He will repeat his pledge for a 10 per cent ethnic minority recruitment target.
"I want to see more Muslim soldiers, sailors and pilots in our Armed Forces," he will say. "To make headway we need to show our great communities that our Armed Forces aren't some monolithic entity remote from their lives but are here for you working on your behalf to preserve the values we all cherish."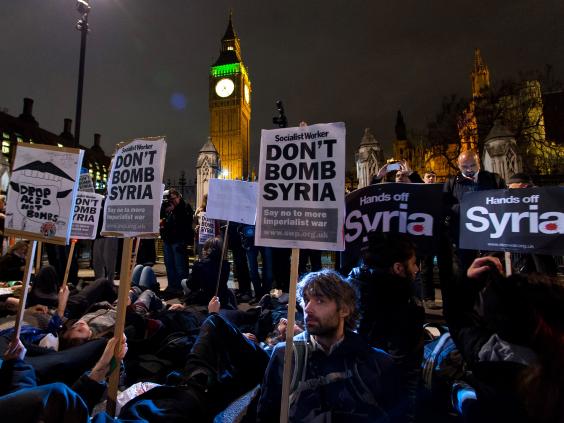 Turning to Isis, Mr Fallon will tacitly admit the success the organisation has had in appealing to young Muslim by portraying the armed forces as religious aggressors.
"We're aware there are already some myths and misconceptions out there and we're keen to dispel them," he will say.
"Certainly our enemies will do everything in their power to portray our intervention as a clash of civilisations. So let me say categorically this isn't a war against Muslims. It isn't about picking a side between Sunni and Shia and it isn't about targeting innocents."
Mr Fallon will say British forces are only involved in Syria and Iraq to defeat what he will describe as a "terrorist group who have killed more Muslims than any others".
"While it suits the propaganda purposes of our adversaries to pretend that Britain doesn't care, this country has never backed away when the safety of its own citizens the suffering of many more and the stability of an entire region is at stake.
"It wasn't the case in Bosnia. It wasn't the case in Kosovo. It isn't the case now."
Fiyaz Mughal of Faith Matters welcomed the initiative but warned it had come late.
"Up until now there has been a big, void space in the Government's communication strategy on our involvement in Syria and Iraq," he said.
"That has been filled not only by Isis propaganda but also fears about fears of civilian casualties. While this new engagement is very welcome they really shouldn't be inviting a few of us into the Ministry of Defence but going out there more widely to make the case."