George Osborne's Budget will mark a historic moment for him and his party as he spells out the details of the first Conservative budget in more than 19 years.
Just like Gordon Brown did during his 10 years at the Treasury, Mr Osborne does not waste any opportunity to make a political manoeuvre and with one eye on replacing David Cameron as Prime Minister when he stands down before the 2020 election, expect this Budget to be jam-packed full of measures that will plot his way to Number 10.
As ever with such a strategic Chancellor, parts of the budget are briefed out beforehand, heavy hints are made, measures are 'all but ruled out' and speculation builds over what rabbit Mr Osborne will pull out of the hat this time around.
Welfare
We now know where roughly £2.2bn of cuts will fall, but there is still another £10bn unannounced. Mr Osborne said at the weekend he had identified where the whole £12bn of cuts will come from and we are likely to discover the vast bulk of them on Wednesday.
The Institute for Fiscal Studies has estimated the current spending cuts laid out in the Tory party manifesto amounts to around £1.5bn.
They include freezing working age benefits for two years, which will save about £1bn according to the IFS, while other pledges, such as reducing the benefit cap and removing housing benefit from young people are expected to save around £300m.
Mr Osborne announced that the benefit cap for claimants out of London will be reduced to £20,000 a year outside London and £23,000 in the capital, which will affect 90,000 households.
BBC to fund free TV licences for elderly
Another £650m a year will come from the decision to hand over responsibility for funding free TV licences to the BBC, contributing towards the Chancellor's £12bn savings goal.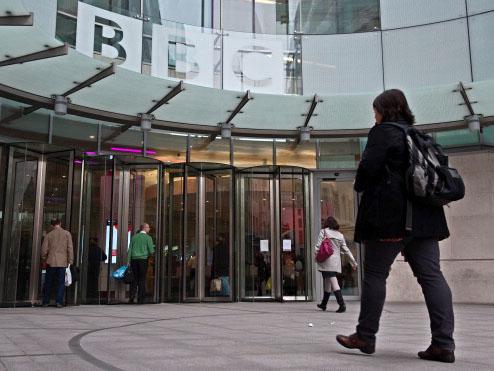 The £12bn overall figure may only make up a small fraction of the overall welfare budget of around £220bn.
But considering David Cameron has ruled out any cuts to the £95bn cost of pensions or universal pensioner benefits as well as pledging not to make cuts to the £12bn child benefit spending, it leaves around £112bn of the welfare budget vulnerable. 
Inheritance tax
The Chancellor will implement a flagship pledge in the Conservatives' general election manifesto to ensure that people can hand down their assets to their children or grandchildren when they die.
At present, inheritance tax is charged at 40 per cent above a threshold of £325,000 for an individual and £650,000 for married couples and civil partners.
A "family homes allowance" that would raise the threshold to £500,000 for an individual and £1m for couples will be announced. It is set to take effect in April 2017 at a cost of £1.05bn a year, to be funded by reducing tax relief on pensions for people with incomes over £150,000 a year.
Sunday shopping
Mr Osborne will announce the biggest shake-up of Sunday trading laws for 20 years by introducing round-the-clock Sunday shopping by relaxing trading laws, which he will predict will lead to a significant economic boost.
Under current legislation larger retailers in England and Wales are only allowed to trade for six hours between 10am and 6pm on Sundays, although shops with less than 3,000sq ft of floor space can open all day.
The move is expected to be included in an Enterprise Bill in the autumn, but the new rules will not apply in Scotland, where trading laws are devolved to Holyrood.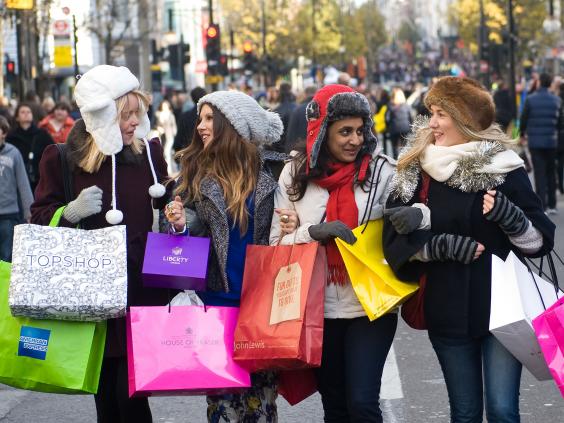 Early adoption fund
The government has already announced a £30 million fund to speed up the search for adoptive parents for children in care in England. It will cut the average 18-month wait it takes currently to find a family for children at the moment.
The measure will help 3,000 children in local-authority care waiting to find a family home, with a focus on harder-to-place children.
Mr Osborne said that it was a "tragedy" that so many children ready for adoption were waiting long periods to find new homes. More than half have spent more than 18 months in care, even though there is a surplus of potential adoptive parents.
The number of children adopted increased from 3,200 in 2010 to 5,050 in 2013-14. The average time it took to place a child with adoptive parents fell from an average 656 days in 2012-13 to 533 days in 2013-14.
What does five more years of the Tories mean for Britain?
What does five more years of the Tories mean for Britain?
1/8 Welfare payments will be slashed

One of the most controversial parts of the Conservative manifesto was to cut benefits for the working age poor by £12 bn over the next three years. But during the campaign they only said where £2 bn of these savings would come from. That leaves £10 bn still to find. Some experts think the only way they can close that gap is by means testing child benefit – with millions of families losing out

Getty

2/8 There will be tax cuts for those in work and those who die

The Tories will increase the threshold at which the 40p rate of tax becomes payable to £50,000 by 2020. They haven't said so but it is also likely that at some point in the next five years they will abolish that 45p rate of tax altogether for the highest earners. They also want to increase the effective inheritance tax threshold for married couples and civil partners to £1m

Getty

3/8 There will be an in/out EU referendum in 2017

The next two years are going to be dominated by the prospect of a referendum on Britain's membership of the EU. First off David Cameron has the daunting task of negotiating a deal with other EU leaders an acceptable deal that he can sell to his party so he can go into the referendum campaigning for a 'yes' vote. This may be unachievable and it is possible that the Tories may end up arguing to leave. Opinion polls show Britain is divided on EU membership, one poll this year showed 51% said they would opt to leave compared to 49% who would vote to stay in

Getty

4/8 There will be more privatisation of the NHS

Having won the election the Tories now have a mandate to go further and faster reforming the NHS. In order to make cost savings there is likely to be greater private involvement in running services, while some smaller hospitals may lose services they currently provide like A&E and maternity units

Getty

5/8 There will be many more free schools – and traditional state schools will become a thing of the past

The Tories plans to create 500 new free schools and make 3,000 state schools become academies. They will also carry on reforming the Department of Education and remove more powers from local authorities over how schools are run

Getty

6/8 On shore wind farms will be a thing of the past and fracking will be the future

Government spending on renewable energy is under real threat now the Lib Dems are no longer in power with the Tories. Subsidies are likely to be slashed for off-shore wind farm and other green energy supplies. Meanwhile there will be generous tax break for fracking as ministers try and incentivise the industry to drill for onshore oil and gas

Getty

7/8 There maybe more free childcare – but not necessarily

In the campaign the Tories pledged to double the amount of free early education for three- and four-year-olds from 15 hours a week to 30. The extra hours would only be offered to working families where parents are employed for at least eight hours a week. However they have not said where the money will come from to fund the pledge

Getty

8/8 Workers' rights could be reduced

The Tories want to slash business regulation, merge regulator and cut costs. The Lib Dems stopped them from reducing the employment rights of workers in power – but these are now under threat

Getty
Austerity
The Chancellor has pledged to run a budget surplus in "normal times," but he has yet to define what normal times means, nor what definition of a budget surplus he plans to use.
Tax
David Cameron pledged to ban tax rises during the election campaign, or at least direct taxation such as income tax, national insurance and VAT, which between them account for two-thirds of all tax revenues.
The Chancellor all but ruled out a cut in the top rate of tax, which currently stands at 45p and is paid by those earning more than £150,000. The memories of the bad press he received from his 'omnishambles' Budget in 2012, when he cut the top rate of income tax from 50p to 45p, will deter him from another controversial cut for the highest earners.
Mr Osborne is also wary of giving the richest a tax cut at the same time as he announces a cut in tax credits for the poorest workers.
Reuse content