Human rights groups accused Parliament of failing to hold Britain's intelligence agencies to account after a long-awaited report withheld details of interception activities and insisted Britons are not subjected to "blanket surveillance" by the state.
The powerful Intelligence and Security Committee (ISC), which scrutinises Britain's spying services, found that laws governing the intelligence agencies in the era of modern communications are blighted by a "lack of transparency" and require a complete overhaul into a new single Bill.
The parliamentary committee's 149-page report revealed that personnel at MI5, MI6 and the signals agency GCHQ had been disciplined and in some cases sacked for "inappropriately accessing personal information".
But the MPs, who began their investigation in 2013 in the wake of Edward Snowden's disclosures about mass surveillance by the United States and the UK, insisted that the "bulk interception" activities of the agencies did not amount to mass intrusion on the privacy of British citizens.
Finding that GCHQ has neither the "authority, the resources, the technical ability, or the desire" to intercept all communications, the report found: "GCHQ is not reading the emails of everyone in the UK."
But the insistence of the MPs that the agencies' industrial-scale interceptions were a legitimate tool to filter out a tiny fraction of messages with an intelligence value – and therefore did not amount to "bulk surveillance" – has angered campaigners.
The intelligence agencies faced widespread public anger in the wake of the Snowden revelations which unveiled a succession of Anglo-American operations to hack into vast quantities of data and eavesdrop on allies.
Shami Chakrabarti, director of Liberty, said: "The ISC has repeatedly shown itself as a simple mouthpiece for the spooks – so clueless and ineffective that it's only thanks to Edward Snowden that it had the slightest clue of the agencies' antics.
"How do we trust agencies who have acted unlawfully and developed technologies capable of collecting our login details and passwords, manipulating our mobile devices and hacking our computers?"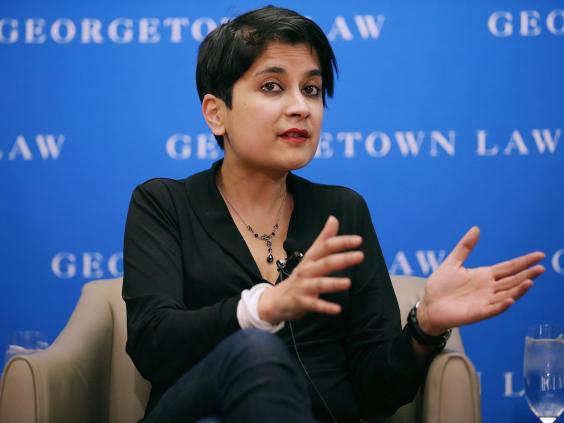 Privacy International claimed that the language of the report was an attempt to hide the reality of the tools used by the agencies. The campaign group said: "This report should trouble every single person who uses a computer or mobile phone: it describes in great detail how the security service are intercepting billions of communications each day.
"However, no amount of technical and legal jargon can obscure the fact that this is a parliamentary committee, in a democratic country, telling its citizens that they are living in a surveillance state and that all is well."
The ISC report reveals for the first time the use by the agencies of "bulk personal datasets", described as large databases of personal information containing "hundreds to millions of records" which are obtained "through overt and covert channels".
The resource, which is not subject to any legislation, is used to identify suspects and establish links between individuals. But the MPs' report contains multiple redactions detailing the types of information held by intelligence officials and even the number of datasets used by each agency.
Similar redactions apply to figures supplied by GCHQ for the amount of internet traffic it intercepts each day and the percentage of emails that are eventually read by its analysts. The committee, which also declined to go into detail about the sacking of staff for the potentially illegal accessing of data, said it was "unavoidable that some innocent communications may have been incidentally collected".
The MPs said there was a degree of "frustration" that further details of the nature of the datasets could not be revealed but they had accepted the redactions were necessary on grounds of national security.
The report cleared the agencies of accruing excessive power or flouting civil liberties, finding that they "do not seek to circumvent the law" and are successfully barred by the law from going on "fishing trips" to randomly target British citizens. It underlined the importance of the "intrusive powers" granted to the intelligence agencies to counter not only terrorist threats, but also organised crime and nuclear proliferators.
The committee insisted that GCHQ was using its powers proportionately and likened its work to using a magnet to pull needles of "high-value intelligence" from the haystack of electronic communication.
The report said: "Given the extent of targeting and filtering involved, it is evident that while GCHQ's bulk interception capability may involve large numbers of emails, it does not equate to blanket surveillance, nor does it equate to indiscriminate surveillance."
But the MPs warned that the framework of rules and legislation governing the activities of MI5, MI6 and GCHQ was "unnecessarily complicated" and no longer fit for purpose.
The MPs said: "There is a legitimate public expectation of openness and transparency in today's society, and the intelligence and security agencies are not exempt from that."
Who, and what, is of interest to spies?
Bulk data sets
MI5, MI6 and GCHQ use vast libraries of personal information, known as bulk data sets. These databases, obtained by "overt and covert" means, can run to millions of records at a time and are used to "enrich" intelligence on suspects by, for example, linking to their acquaintances.
The implication is that data on a large proportion of the UK population is held but the precise nature or source of this information is not being disclosed.
Communications Data Plus
The intelligence agencies are benefiting from modern communications to learn more about targets' lives by collecting their phone lists.
Under current rules, such "communications data" should be restricted to just the date and number of a call or a web search, but they are  capable of revealing far more – such as a person calling or visiting a medical website or a sex chat line.
New safeguards are needed to ensure such information is not misused.
Illegal interception
A number of intelligence staff, described as in "very small single figures", have been sacked for inappropriate accessing of information.
In 2013, the Americans revealed that US agents had been dismissed for using intelligence systems to  track former lovers.
No details are known of what UK personnel may have done, though one GCHQ staff member was dismissed for continuing to track a British citizen – who had been abroad when approval was given – once he or she had returned to Britain.
Reuse content