David Cameron has described the chaotic scenes in Calais, where hundreds of migrants have taken advantage of traffic delays to climb lorries heading for the UK, as "totally unacceptable".
The hold-ups in the French town were caused by striking ferry port workers. French police have reportedly found 350 migrants hidden in cars and trucks in just four hours, forcing Mr Cameron to confront the problem at Prime Minister's Questions.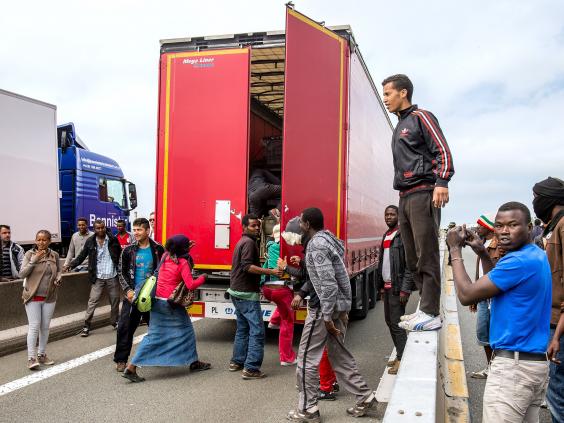 But he resisted calls from the deputy mayor of Calais, Philippe Mignonet, who called for the border to be moved from northern France to Britain.
Yesterday the Channel Tunnel was forced to shut following the disruption. Mr Cameron told MPs that the British and French authorities must work together to stop the "significant numbers" of migrants trying to enter the UK, insisting there was "no point in either side trying to point the finger of blame".
"It is totally unacceptable scenes that we have all been witnessing in the last day," he said at Prime Minister's Questions, telling MPs that he and the Home Secretary Theresa May were looking at placing more border staff and sniffer dog teams on the French side of the Channel.
"There is also more work being done in terms of installing fencing, not just around the port at Calais but also around the Eurostar and Eurotunnel entrance," he said.
"All these things can make a difference and we should work with the French very closely. There is no point either side trying to point the finger of blame at each other. This is a strong partnership that we have in place and we should keep it that way."
However Mr Mignonet reiterated calls from French politicians for the border control to be moved to Dover, where ferries land, or the Channel Tunnel stop at Folkestone and thereby handing responsibility for the migrant crisis to the British.
"Calais is not the destination," Mr Mignonet said. "As you've heard, [migrants] want to get into trucks, they want to get to England.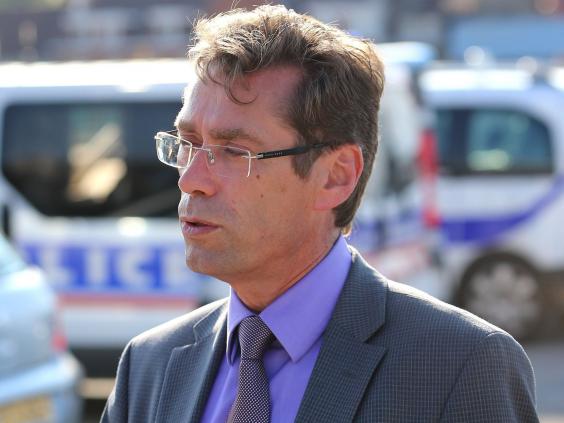 "England has got to realise that it is not our responsibility. The English border is in Calais and I'm requesting, such as Natacha Bouchart for the border to be transferred back in Dover and in Folkestone.
"We can't just accept any more, to be blamed for immigrancy (sic). Again, they want to go to England, they are not coming to Calais, they go through Calais to get to England."
In pictures: Calais immigration crisis
In pictures: Calais immigration crisis
1/10 France

Anti-fascist activists confronted police in Calais. Hundreds of extreme-right activists demonstrated to "save" Calais from homeless migrants inundating the French port city in hopes of crossing the English Channel to Britain

2/10 France

A man hold a banner which reads "Migrants equal insecurity, unhealthiness and economic disaster" in Calais

AP

3/10 France

French police and demonstrators eye one another in Calais

AP

4/10 France

Migrants protesting in Calais, France demanding human rights protection, they have alleged police brutality against them, with some claiming to have suffered broken hands and legs

5/10 France

Migrants protesting in Calais

6/10 France

A 16-year-old Eritrean girl named Rita shows Reuters a fist-sized bruise on her upper arm where she said police had hit her with a baton as she sits outside her makeshift shelter somewhere in the woods, known locally as the "jungle", close to a chemical factory in Calais

7/10 France

Migrants sit on the stairs of a building in Calais

8/10 France

Migrants from Erythree and Sudan eat during a daily food distribution near the city hall in Calais

9/10 France

Migrants from Africa are chased by French policemen as they attempt to board lorries heading to Britain on the road to the ferry terminal in Calais

10/10 France

Migrants storm Calais port
Reuse content