Police motorcycle outriders have been added to David Cameron's security team after a review of his protection arrangements.
Mr Cameron's car was accompanied by four police motorcyclists as he left the Palace of Westminster after his appearance at Prime Minister's Questions on Wednesday afternoon.
The apparent review of procedures appears to have been sparked by an incident in Leeds on Monday when a jogger accidentally ran into the PM as he left the Leeds Civic Hall.
The incident, in which the Prime Minister was not hurt, raised a debate as to whether security arrangements were too lax.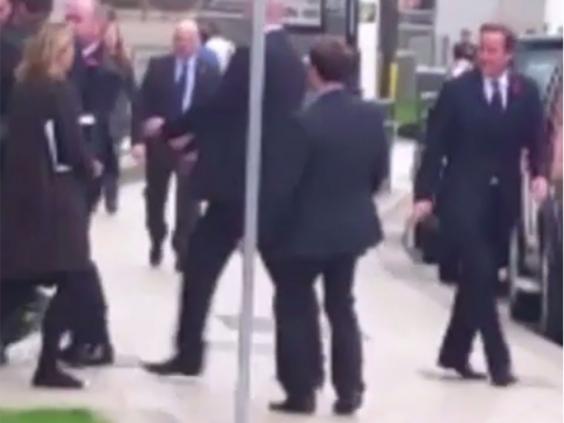 When Mr Cameron was elected in 2010 he decided to do without the motorcycle outriders, which were used by some previous Prime Ministers for security.
A No 10 source said at the time that "The Prime Minister feels this is probably an unnecessary extravagance. He is happy to put up with the same type of driving conditions as everyone else.
"Mr Cameron feels that the police have better things to do than hold back traffic to let him get through more quickly."
Outriders are used to clear traffic from in front of the vehicles they are escorting. They can speed up a journey, but also reduce the risk to the car's occupants on account of a moving vehicle being harder to target.
A Downing Street spokesperson said the Prime Minister's security was a matter for the Metropolitan Police.