David Cameron wants the use of premium rate telephone helplines for flooding victims to be ended "as quickly as it possibly can be", Downing Street has said.
Householders calling the 0845 number, which was set up by the Environment Agency (EA), are having to pay up to 41p a minute, with the money going to a private firm.
Meanwhile, Mr Cameron's official spokesman insisted the Government was providing "very significant" funding for flood defences both in rural and urban areas.
His comment came after the chairman of the Environment Agency suggested that Britain might have to choose whether it wants to save "town or country" from future flooding because it is too costly to defend both.
Lord Smith said "difficult choices" would have to be made over what to protect because "there is no bottomless purse" to pay for defences.
Speaking to reporters at a Westminster media briefing, Mr Cameron's official spokesman said the premium-rate helpline number would not be scrapped immediately, and victims of flooding should continue to use it.
But he said: "The Prime Minister is very clear that the use of premium rate lines should be scrapped as quickly as it possibly can be."
Britain has already been hit by gales of up to 71mph today, with forecasters predicting 30mm of rainfall over less than three hours later.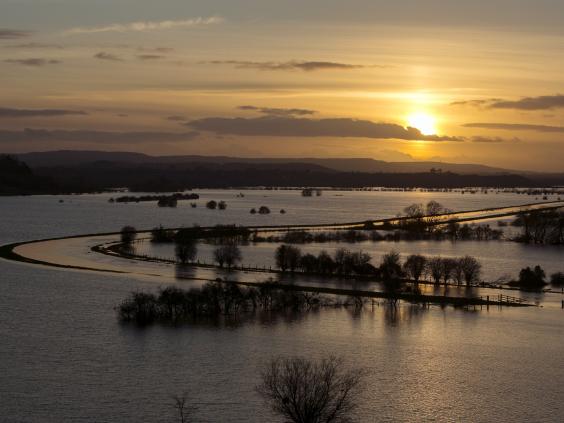 The Environment Agency has issued two severe flood warnings - meaning "danger to life" - in the Midlands, with 88 flood warnings warranting "immediate action" across the UK.
A yellow warning for wind is in place for the Western Isles of Scotland, where the Met Office recorded a 71mph gust of wind this morning.
There is also a yellow warning of rain for Wales and the South West, with parts of Pembroke and Cornwall expected to see up to 30mm of rain from midday.
A spokeswoman for the Met Office said: "It is going to remain dry in the eastern and most central parts for some of the day.
"We have sunny spells in parts of the South East, and rain and strengthening winds in parts of the west.
"There will be gales on the western coast, which will gradually lessen as the day goes on. There's still a risk of coastal flooding, particularly during high tides.
"It will be generally clear tonight, with parts of the south possibly seeing frost and ice."
Temperatures could drop to 2-3 degrees Celsius in some parts of the UK tonight, she added.
Rainfall of between 20 and 30mm is expected in Cornwall and Pembroke from midday, with 5-10mm predicted further east.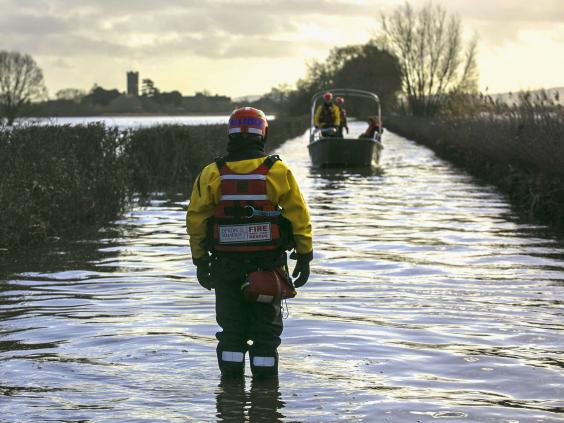 Data collected between midnight and 10am today showed gust of winds reaching 71mph in the Western Isles, 68mph on the Isles of Scilly and 63mph in Argyll.
Over the same period, Cornwall saw 5.6mm of rain, with Londonderry receiving 4.8mm.
"We are trying to get people away from coastal paths and cliff edges," the Met Office spokeswoman added.
"Waves are exciting but a 50mph gust of wind coming at you on the top of a cliff - that's a serious risk to life.
"These are very real risks, we really want people to be aware of that."
A spokesman for the Environment Agency said the Floodline phone number, which costs 10.5p a minute from landlines and 41p from mobiles, was due to be phased out but that this was unlikely to happen until the summer.
David Rooke, director of flood and coastal risk management at the EA, told BBC Radio 4's Today programme: "We don't make any money out of that.
"We have plans in place to switch. What we are doing is developing a communications plan, because clearly that number has been in use for some years. People have got used to it and they know what number to ring.
"So there is a plan being developed, has been for some time now, to switch over and we think summer is probably the best time to switch rather than... the winter period."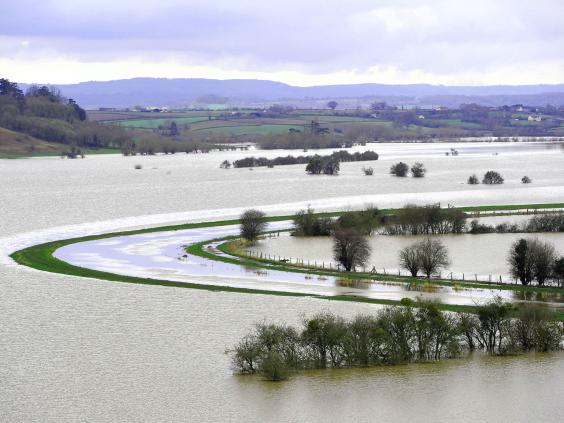 Lord Smith defended the EA after a week in which it has come in for heavy criticism over its handling of the crisis, which has left large swathes of the Somerset Levels underwater for more than a month.
Writing in the Daily Telegraph, he said: "Yes, agricultural land matters and we do whatever we can with what we have to make sure it is protected. Rules from successive governments give the highest priority to lives and homes, and I think most people would agree that this is the right approach.
"But this involves tricky issues of policy and priority: town or country, front rooms or farmland?
"Flood defences cost money, and how much should the taxpayer be prepared to spend on different places, communities and livelihoods - in Somerset, Lincolnshire, Yorkshire, or East Anglia? There's no bottomless purse, and we need to make difficult but sensible choices about where and what we try to protect."
Asked whether Lord Smith was right to suggest that a choice had to be made over protecting towns or countryside, Mr Cameron's official spokesman said: "This Government over its four-year period will have been spending more than in the preceding four-year period - £2.4 billion versus £2.2 billion - and there is a forward programme of capital investment on flood defences all the way through to 2020.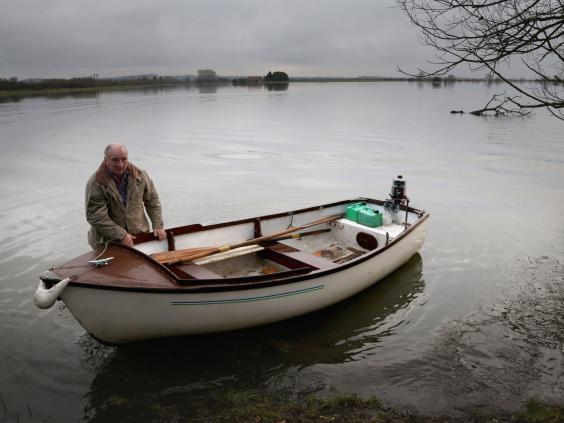 "These projects are covering spending in rural communities, in coastal communities and in urban areas as well, and you would expect that...
"There is investment going in, in terms of flood defences, across the full range of communities, and that is the right thing to do."
He added: "The immediate priority must be, of course, to provide relief to those communities that are currently very, very seriously affected by flooding, particularly in the Somerset area.
"There will, of course, be an opportunity to learn lessons, but the immediate priority is flooding relief."
Environment Secretary Owen Paterson will chair a meeting of the Government's Cobra emergency planning committee, which has convened on a daily basis through much of the flooding crisis, this afternoon.
PA