Members of the public expect MPs "to do a full-time job" the Speaker of the House of Commons warned as he appeared to throw his backing behind a plan to ban MPs from taking on lucrative outside directorships and consultancy work.
His comments followed a "sting" on the former foreign secretaries Sir Malcolm Rifkind and Jack Straw in which they appeared to offer their services to a private company for cash.
Yesterday Sir Malcolm, who previously insisted he intended to continue as chair of Parliament's Intelligence and Security Committee, bowed to the inevitable and resigned from the job, admitting that he "may have made errors of judgment". He also announced that he would not be contesting his Kensington and Chelsea seat at the next election. Labour's Jack Straw announced in 2013 he would not stand again as an MP.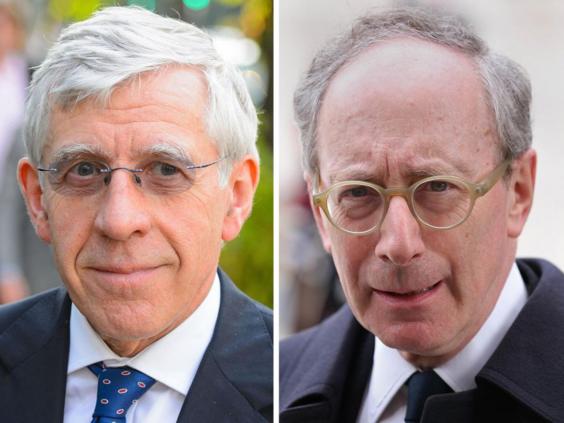 Mr Bercow told a group of young voters that if Sir Malcolm and Mr Straw had made errors of judgement then "they will cop it" and also appeared to suggest that he supported a Labour plan to restrict MPs' outside interests. "I have in the past suggested a lot of members of the public would expect members of Parliament to do a full-time job," he said.
Mr Bercow's intervention comes ahead of a Commons vote called by Labour today on whether MPs should be allowed to hold down paid consultancies and directorships in addition to their work in Parliament. While the motion is not expected to be passed, the move is an attempt by the party to isolate the Conservatives, who oppose it, in the wake of the latest cash-for-access scandal.
"The British people need to know that when they vote they are electing someone who will represent them directly, and not be swayed by what they may owe to the interests of others," said a Labour spokesman.
But Sir Malcolm, a Conservative who first entered Parliament in 1974, has dismissed allegations of wrongdoing as "unfounded".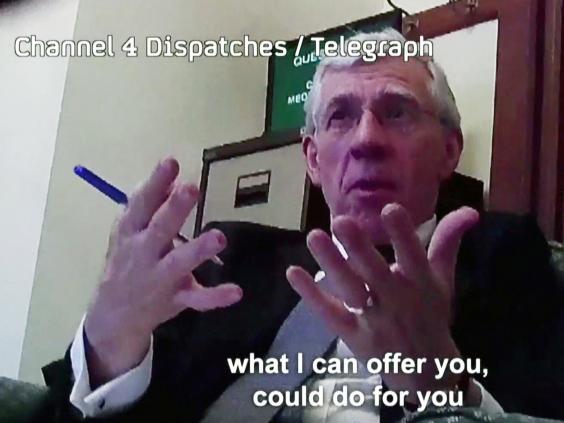 An investigation into the affair has been launched by the Kathryn Hudson, Parliamentary Commissioner for Standards, but she had warned that the inquiry would take until after the general election to complete.
"Any investigation will inevitably continue into the next Parliament. The Committee on Standards has agreed that any memorandum will be submitted to its successor committee on completion," she said in a joint statement with Labour's Kevin Barron, who chairs the Committee on Standards.
In a statement Sir Malcolm denied he has stood down as a result of pressure from Downing Street. "Downing street does not have that power," he said. "I reflected on the situation last night and could see the issue is one of which there is a rising public interest. And I did not want the work of the committee to be distracted."
The Prime Minister's official spokesman said Mr Cameron "respects and supports" Sir Malcolm's decision to quit.
Reuse content