A young Liberal Democrat activist launched her campaign last night to become president of the party and overhaul its image as it struggles to move on from the Lord Rennard affair.
Daisy Cooper, 32, a campaigner and former parliamentary candidate, would become the second most powerful person in the Lib Dems if she won the contest to succeed Tim Farron in November.
Ms Cooper said she wanted to restore the confidence of the party's "forgotten army" of grassroots activists after nearly five years of the Lib Dems in the coalition. Her candidacy is a much-needed boost to Nick Clegg's attempts to show that the party represents Britain, including trying to increase the number of female MPs.
This suffered a setback last week when Lib Dems in the relatively safe seat of Portsmouth South chose Gerald Vernon-Jackson as their candidate to succeed Mike Hancock rather than Tamora Langley.
Mr Farron steps down at the end of this year and is expected to stand in the next leadership contest.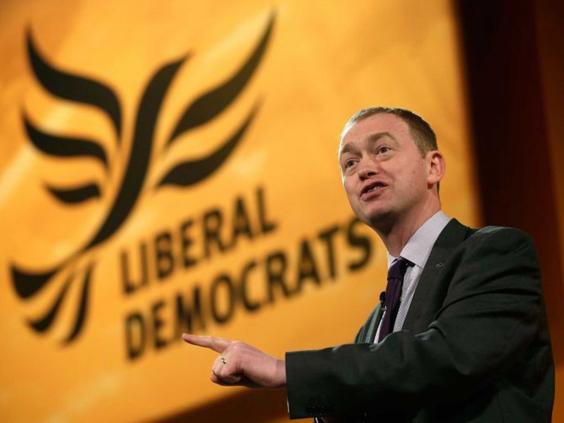 Ms Cooper, a member of the Lib Dem federal executive and former parliamentary candidate for Suffolk Coastal, said yesterday: "I have huge ambitions for our party. I'm 32 and I'm prepared to spend the next 50 years of my life fighting for our political beliefs. The next few months will be critical but they also present an unrivalled opportunity for us to lay the foundations for a Liberal revival. Our councillors and grassroots campaigners are the forgotten army on which our future depends – in this party, our place is front and centre." Ms Cooper said that as president she would make three pledges: to focus on winning, inspire donors to increase support, and "rebuild and relaunch".
She added: "We must use May 2015 as an opportunity for every member to experience winning, gain confidence to campaign on our messages, and develop their campaign skills. Every member counts. That's how I believe we'll motivate members to go out and win. After May, we must launch an ambitious national scheme to recruit members in such numbers that we will within 20 years wipe out all 'black holes', be as diverse as the UK, and rebuild our local government base and membership from community level up."
Meanwhile, Mr Clegg will launch his party's 80-page "pre-manifesto" on Wednesday, setting out the policies forming the backbone of the 2015 general election platform. The party said it would be a "manifesto for the next generation" and will be "spreading opportunity through education", trebling the early years pupil premium to £1,000 per child and guaranteeing a core curriculum taught by qualified teachers – a key difference from the Tories.
There will also be a pledge to "finish the job of eliminating the deficit but to do so fairly, by continuing to cut taxes for working people and focusing on building infrastructure, investing in green industry and boosting regional growth".
Mr Clegg will state: "This is a manifesto about the future: your future, your children's future and Britain's future. We need to move from rescue to renewal. We need to move from austerity to ambition. We need to think boldly and restore a sense of national optimism."