Charles Kennedy, the former leader of the Liberal Democrats who has died aged 55, won praise across the political spectrum for his finest hour - leading the opposition to the 2003 Iraq War.
Mr Kennedy overruled doubters in his own party to take a courageous stance against Tony Blair's ill-fated decision to join the US-led invasion of Iraq. He joined a 1m-strong Stop the War march in London, arguing that the war was illegal and, prophetically, that there was no conclusive evidence that Saddam Hussein possessed weapons of mass destruction.
His bold stance was typical of a man who, in an era when politicians were seen as increasingly out of touch with the public, possessed a rare talent for connecting with them. Although his appearances on "Have I Got News For You" won many fans, he hated his "Chat Show Charlie" label because he was more serious than that.  Indeed, he is the Lib Dems' most successful leader. At the 2005 election, the party won a record 62 seats. His death shocked MPs, who will pay formal tributes in the Commons.
Mr Kennedy was found dead on Monday at his cottage in the Highland constituency of Ross, Skye and Lochaber. The man who grew up in a remote crofter's cottage had represented the seat since 1983, becoming the youngest MP at the age of 23, until he was a surprise victim of the Scottish National Party tide at last month's election.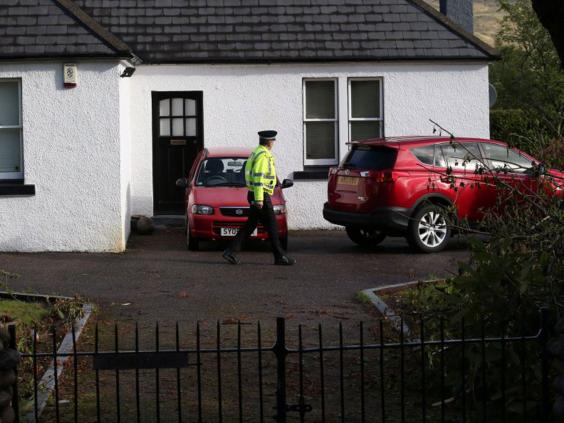 Mr Kennedy's family said in a statement: "It is with great sadness, and an enormous sense of shock, that we announce the death of Charles Kennedy. We are obviously devastated at the loss. Charles was a fine man, a talented politician, and a loving father to his young son."
Police Scotland said: "Police officers attended an address at Fort William on Monday, June 1 to reports of the sudden death of a 55 year-old man. Police were notified by ambulance service personnel. There are no suspicious circumstances." A post mortem will be held.
He was found dead by Carole MacDonald, the widow of his best friend Murdo MacDonald who died in 2007 aged 49. According to friends, Mr Kennedy was in a relationship with her.
Mr Kennedy's marriage to PR executive Sarah Gurling broke up after eight years in 2010, five years after his son Donald was born. His teetotal  father Ian, to whom he was very close, died in April, when he temporarily suspended his election campaign.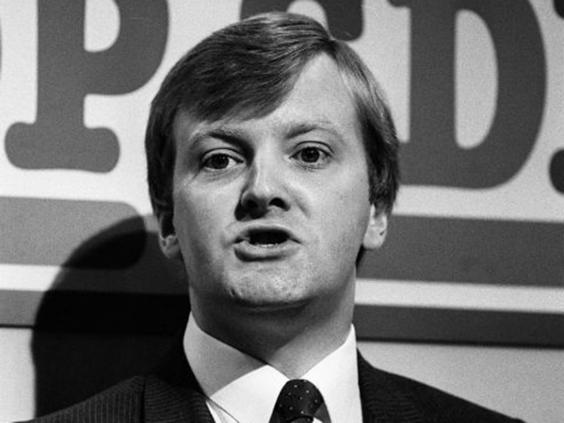 Mr Kennedy's six-year term as Lib Dem leader ended in January 2006 when he was forced out by his own party after admitting he had an alcohol problem. He lost the confidence of his own MPs after missing a series of public appearances – including a Budget. Misleading statements were issued by his aides as they covered up his alcoholism.
On the eve of his resignation, Mr Kennedy told The Independent – which also  opposed the Iraq War - he had been "in denial" about his illnesss.  Interviewed in his Commons office – now occupied by the SNP as the new third largest party - a wounded, exhausted but defiant Mr Kennedy insisted it would be a "dereliction of duty" to resign. But it was his last stand and deep down he knew it. The following afternoon, after losing the support of more MPs, he bowed to the inevitable and quit. Privately, he blamed his downfall on the media, and kept his distance afterwards.
Some friends at Westminster feared the worst for Mr Kennedy after his 13,070 majority was overturned by the SNP, and even raised the alarm bell with Lib Dem aides. Lembit Opik, the former MP, said: "There was no support for him in his last days. I really was concerned this was going to happen."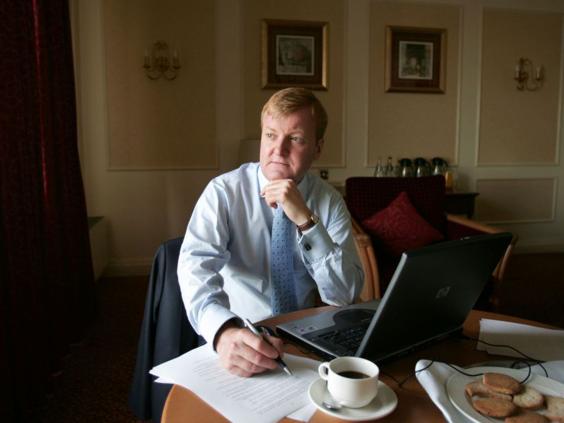 But friends who had spoken to Mr Kennedy in the last 10 days insisted he was on good form. He had expected his defeat after many voters told him he was a good MP but that they were going to vote SNP this time. Lord (Robert) Maclennan of Rogart, a Lib Dem peer and formerly a neighbouring MP, suggested Mr Kennedy would have joined the House of Lords, which would have allowed him to spend more time in London with his son. At a recent lunch with Mr Kennedy, Lord Maclennan got the impression "he was keen to stay in national politics."
Pro-Europeans  had hoped Mr Kennedy, a passionate Europhile, would have a leading role in stating the case for continued membership of the EU in the in/out referendum that will take place by the end of 2017.
However, similar hopes that he would play a prominent part in last autumn's referendum in Scotland to argue the case against independence were dashed – another casualty of what colleagues described as his "unreliability." Alex Salmond, the former SNP leader, came under fire after claiming in a BBC interview in which he paid tribute to Mr Kennedy: "I don't think his heart was in the Better Together campaign." 
Charles Kennedy - his political career in pictures
Charles Kennedy - his political career in pictures
1/18 1986

Charles Kennedy at the SDP conference in September 1986. He had become Britain's youngest MP three years earlier and the party later merged to become the Liberal Democrats.

Getty Images

2/18 1987

Charles Kennedy attends the Joint Liberal Assembly, October 1987.

Getty Images/Hulton Archive

3/18 1999

Charles Kennedy being congratulated by his girlfriend and future wife, Sarah Gurling, and mother Mary after being elected Lib Dem leader in 1999

PA

4/18 2001

Charles Kennedy greeting supporters at a rally before the 2001 general election, when he was the Lib Dem leader

Getty Images

5/18 2002

Mr Kennedy at his wedding to Sarah Gurling, outside the House of Commons in London. The couple divorced in 2010.

Getty Images

6/18 2003

Charles Kennedy speaks during a question and answer session at the Liberal Democrat Party annual conference in Brighton

Getty Images

7/18 2004

Charles Kennedy and his then wife arrive at the British Academy Television Awards in London

Getty Images

8/18 2005

Charles Kennedy unveiling a Lib Dem campaign poster ahead of the 2005 general election

Getty Images

9/18 2005

Charles Kennedy with his then wife Sarah and new born son Donald James on 12 April 2005. He returned to the election campaign trail days later

Getty Images

10/18 2005

Charles Kennedy celebrating the Lib Dems' gains after the 2005 general election, when the party won 62 seats

Getty Images

11/18 2006

Charles Kennedy admitted his drink problem and called a leadership election in January 2006

Getty Images

12/18 2006

Charles Kennedy is canvassing in Dunfermline for a by-election a month after his resignation as Lib Dem leader

Getty

13/18 2006

Sir Menzies Campbell, Lord Rennard and Simon Hughes give Charles Kennedy a standing ovation after his speech to the party conference in September 2006, his first since his resignation

Getty Images

14/18 2007

Charles Kennedy and his predecessor Paddy Ashdown congratulating Nick Clegg on his election as Lib Dem leader in December 2007

AFP/Getty Images

15/18 2010

Charles Kennedy with Nick Clegg on the campaign trail ahead of the 2010 general election

Getty Images

16/18 2011

Charles Kennedy launching the pro-AV campaign for the 2011 proportional representation referendum in Glasgow

Getty Images

17/18 2014

Charles Kennedy with Danny Alexander and fellow Lib Dems campaigning for a 'no' vote in the Scottish independence referendum in 2014

AFP/Getty Images

18/18 2015

Charles Kennedy campaigning with Jo Swinson in East Dunbartonshire in April ahead of the 2015 general election, where he lost his seat

Getty Images
Baroness (Shirley) Williams of Crosby, the former Lib Dem leader in the Lords, described Mr Kennedy as a "lonely man…. who was difficult to reach". She recalled: "You could never be quite sure he would show up on a great occasion….There were occasions when he did not come at all, or he came and he was not really in a fit state to deal with the issues he was trying to talk about. But he was so wonderful if he did get there that you forgave almost everything. He was such a staggering human being.  But I remember when we finally concluded that he really couldn't continue."
Sir Malcolm Bruce, the Lib Dems' former deputy leader, said: "He did like a drink and that used to be part of his charm until it took some hold on him. What you saw in Charles was somebody who much of the time was his sparkling, engaging self and then obviously at times didn't cope. We all felt very sad and disappointed. We tried to reach out."
Mr Kennedy, was a man of the centre left who rejected Gordon Brown's overtures to rejoin Labour. He left for the SDP and then moved to Lib Dems when the SDP and Liberals merged in 1998. He believed he was the only man who could unite his party's economic liberals on the right and social liberals on the left.
He was the only Lib Dem MP not to support Nick Clegg's decision to enter the Coalition with the Conservatives in 2010, abstaining at the crucial meeting. He wrote that the link-up with the Tories drove "a strategic coach and horses through the long-nurtured 'realignment of the centre-left' to which leaders in the Liberal tradition, this one included, have all subscribed" since the 1950s. Despite his unhappiness and a difficult relationship with Mr Clegg, he did not snipe from the sidelines. 
His tragically early death left some Lib Dems - who have just eight MPs after their election massacre - wondering how many they would have if they had opted for the looser arrangement with the Tories that Mr Kennedy would have preferred in 2010. "He wasn't only right about Iraq," one said ruefully.
'A tragic loss': The tributes
David Cameron
"This is a tragic loss for Charles's family. It's also a tragic loss for politics and public life. He was someone of immense ability. It's not that often in politics that someone comes along with brains, talent, wit and bags of humanity and Charles had all of those."
Nick Clegg, former Liberal Democrat leader
"Kennedy was one of the most gifted politicians of a generation. He always spoke with great humour, humility and courage."
Tim Farron, Liberal Democrat leadership candidate
"Charles was a friend, colleague and personal mentor. I am desperately saddened by news of his death. His gentle good humour combined with real courage, enabled him to engage with people who might otherwise have had little interest in politics."
Nicola Sturgeon, Scottish First Minister
"Kennedy was one of these rare people in politics. He was an incredibly talented, gifted, effective politician – I think one of the most talented politicians of his generation. And yet somehow he also managed to be universally liked across the political spectrum and indeed across wider society."
Gordon Brown
"Possessing the warmest and most engaging of Scottish Highland personalities, coupled with a natural charm that made him popular among even those who disagreed with him, he will be remembered as one of the most gifted and personable leaders of our time."
Tony Blair 
"He was always great company, with a lively and inventive mind. I am very saddened indeed by this news."
Norman Lamb, Lib Dem leadership contender
"This is an untimely death and a really tragic loss of one of the most talented politicians of his age."
Simon Hughes, former Lib Dem deputy leader
"Charles remained a star in the political firmament all the time from his first election in 1983."
Alistair Carmichael, former Scottish Secretary
"His judgement on the decision to go to war in Iraq was a textbook example of how to balance principle with the demands of national political office."
Andrew George, Kennedy's former Private Parliamentary Secretary
"Kennedy was one of these rare people in politics. He was an incredibly talented, gifted, effective politician – I think one of the most talented politicians of his generation. And yet somehow he also managed to be universally liked across the political spectrum and indeed across wider society."
Ian Hislop, 'Have I Got News For You' panellist
"This is sad news. Charles was clever, funny, committed, self-deprecating, generous and very good company. He had better judgement drunk than a lot of politicians sober."
Kirsty Williams, Welsh Liberal Democrat leader
"We are all immensely sad to hear of this devastating news. You would struggle to meet a kinder man than Charles. He was a man who had time for everybody, a real people person, and that made him stand out from all the rest. He will always be remembered for his warm personality and brilliant quick wit."
Kennedy's electrifying speech against the Iraq War
Charles Kennedy's speech to the Liberal Democrat conference in Brighton in September 2003:
"Consider these words from 1997. 'We are not the masters. The people are the masters. We are the people's servants. Forget that and the people will soon show that what the electorate give, the electorate can take away.' That's what Tony Blair told his new MPs in his first speech to them after his first election victory. Good instincts. Great ideals. Today tarnished for good.
No more glad, confident morning for this shop-soiled Labour government. They seek to manage, not lead; to manipulate, not tell it as it is.
I don't actually subscribe to the view that all power corrupts. But absolute power – when secured on the back of massive parliamentary majorities which don't reflect the balance of political opinion in the country – can corrupt absolutely. The soul goes out of politics.
So the system itself simply has to change. I tell you this: if the British House of Commons had known then what it knows now – about the events leading up to that fateful parliamentary debate and vote on committing our forces into war in Iraq – then the outcome could and should have been fundamentally different.
But Parliament did not know these things. Because the government's instinct is to shroud itself in secrecy. To act like the office of a president instead of as a cabinet government held to account by the elected House of Commons.
This is supposed to be a parliamentary democracy. What we've seen is a  small clique driving us into  a war, disregarding widespread public doubts. That is not acceptable."
Reuse content