By tomorrow night the last dishes of crab ravioli and white asparagus with quail's egg will have been served to well-heeled diners and the largest hotel in Wales will be starting to switch its attention as it prepares for the arrival of the most elite group of guests it has ever accommodated.
The Celtic Manor Resort is used to hosting multimillionaire sports stars, actors and rock singers.
But next week it faces a challenge on a different scale when it becomes the focus of international politics and some 60 heads of state, including Barack Obama, gather for the Nato summit on Thursday and Friday.
They might not be impressed by the venue's appearance – a vast rectangular building looming over the M4 from the outskirts of Newport.
Yet once inside, the VIPs, who will be accompanied by up to 10,000 advisers and support staff, will find a vast atrium with a large dragon statue at its centre – one of many reminders throughout the 436-room complex that guests are staying in Wales.
Details of who has bagged the most luxurious accommodation are under wraps. But it is a fair bet that the world's most powerful men and women will be allocated one of the 32 "deluxe suites", boasting marble bathrooms and separate lounge and dining areas. In addition, there are two "presidential suites" with a piano, kitchen and private dining area which can seat 10 guests.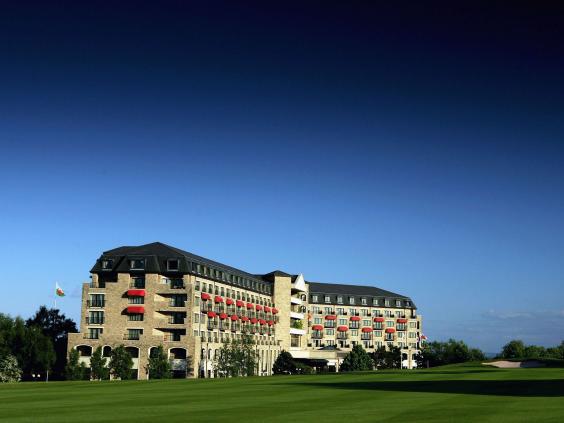 Beyoncé, Jay-Z, Bruce Springsteen and Kylie Minogue are among stars said to have stayed in these rooms – the most expensive in Wales at a cost of up £2,000 a night.
As well as the hotel's size, and a location which is relatively straightforward to guard, the Celtic Manor has also been chosen for its impressive conference facilities. There is enough space in its Caernarfon suite for 1,500 politicians, military chiefs and officials to analyse the crises gripping Ukraine, Syria and Iraq.
For the more sensitive discussions and bilateral meetings between leaders there are 24 separate rooms that can each hold between 10 and 170 delegates. The leaders will meet around a 25-metre table being made from Welsh oak by carpenters in Llandow, near Bridgend. In breaks between sessions, guests will have a choice of six places to eat in the resort complex, the most prestigious of which is the gourmet Terry M restaurant featuring a £70 six‑course tasting menu, rising to £109.50 with its sommelier's choice of wines.
Fifteen miles away in Cardiff, preparations are being made to treat the leaders to a banquet featuring the finest Welsh ingredients. The menu is being devised by the award-winning chef Stephen Terry, who runs a restaurant near Abergavenny, with the help of students from Cardiff Metropolitan University.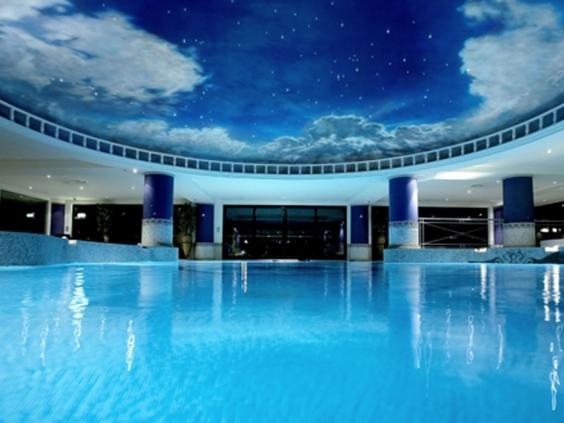 A series of meetings and working dinners will be staged in venues around the Welsh capital, including Cardiff Castle and the Royal Welsh College of Music and Drama.
The visit of so many presidents and prime ministers to the UK has meant that an unprecedented £50m security operation is being mounted to thwart terrorist attacks or action by anti-globalisation protesters.
More than 9,000 police officers from forces across the UK will be on duty, with warships moored in Cardiff and tight monitoring of all flights over South Wales.
For weeks people in Newport and Cardiff have been warned about the disruption and delay following the erection of 9ft-high metal fence running for 12 miles around key sites in the cities. From Thursday roads will be closed to allow the leaders to travel between venues and check-points installed to ensure motorists do not venture into "locked-down" zones.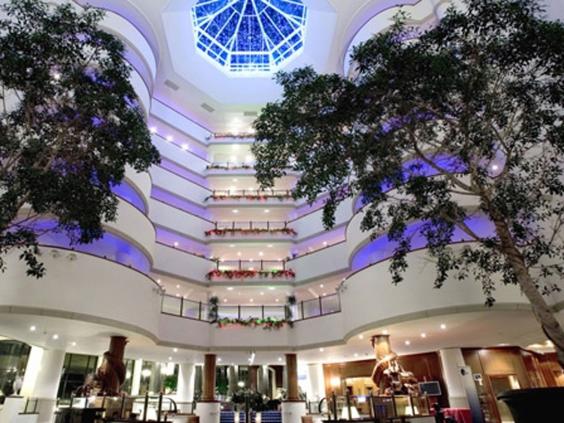 Outside the "ring of steel", many ordinary residents have lost patience with the security operation. Richard Anderson, a barman from Underwood, which is within sight of the Celtic Manor, told The Independent: "It's hugely disruptive and incredibly expensive. The circus is coming to this small part of the world and it's terrible for us locals. The congestion will be terrible. It will simply be a logistical nightmare."
A local councillor, Ray Mogford, said: "I'm directly affected as my son can't go to school for a few days, so that's obviously a nuisance. A lot of people will take some days off work to avoid the congestion created by the event."
Peter Hitchings, who runs a bed-and-breakfast in Caerleon, which is close to the Celtic Manor, said: "A lot of businesses are worried about people steering clear of the village." But he said the disruption could be a price worth paying for a town often overshadowed by its better-known neighbour. "It's a huge opportunity for Newport. It can showcase itself to the world and put itself on the map. There's always been a rivalry between Newport and Cardiff."
Reuse content