A Commons debate on the delayed Iraq War Inquiry will attempt to pressure Downing Street into fast-tracking its publication before the general election in May.
David Davis, the former shadow home secretary, led a group of cross-party MPs in winning time for the debate which will be held on January 29.
Sir John Chilcot's report, which has investigated the run-up to the 2003 Iraq war and its aftermath, has now lasted over 2000 days  and cost close to £10m.
Since it was set up by the former prime minister, Gordon Brown, the Chilcot Inquiry has taken evidence from over 120 witnesses and engaged in negotiating the full publication of previously classified documents with both the Cabinet Office and government offices in the United States, including the White House.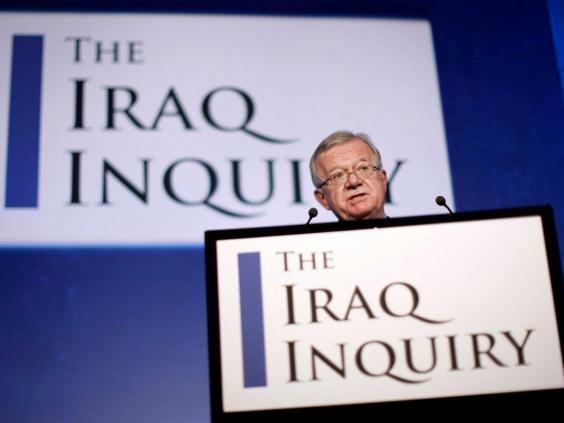 The Independent has previously reported that its finding will "challenge" the current explanations and background as to how and why Tony Blair led Britain into the US-led conflict with Saddam Hussein's regime.
The serial delays in its publication were recently described by the former home secretary, Lord Hurd,  as a "scandal".
David Cameron said earlier this month that unless publication could be completed before the end of next month, it should be delayed till after the election. Mr David said further delay was "unacceptable" and would render the final report "pointless".
Although the Backbench Business Committee agreed to the debate, any vote will not bind the government into publishing the inquiry's findings.
Reuse content