The Government must set up a gender pay gap watchdog as part of plans to force companies to publish the salaries of their male and female staff, two of Labour's brightest stars have argued.
Two members of the Shadow Cabinet, Gloria De Piero, the shadow minister for women and equalities, and Chuka Umunna, the shadow Business Secretary, will submit the idea to the Government's Closing the Gender Pay Gap consultation tomorrow. This closes next weekend. 
They want the Equality and Human Rights Commission to oversee pay gap data and produce an annual "Equal Pay Check", as well as report recommendations for further action to Parliament every year. At the moment there is no watchdog proposed – the current proposal would see pay gap records added to the 8,000 annual reports of companies with at least 250 employees, potentially burying the extent of any problem across British business.
Ms De Piero said: "The Labour Party is urging as many people as possible to respond and call for an independent gender pay gap watchdog to monitor progress each year.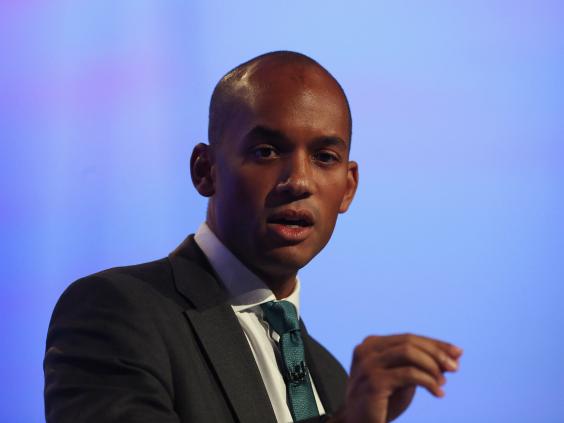 "If the Government is truly committed to making progress to eliminate the gender pay gap, they have no reason to oppose an annual 'Equal Pay Check' on their progress. Women have waited long enough."
Mr Umunna added: "We cannot tolerate inequality in men and women's pay, which has persisted for far too long. Still today, too few women are progressing to the top roles within companies and women can still expect to earn less throughout their professional careers than men."
Although unequal treatment of men and women in terms of pay and conditions has been unlawful since 1970, the consultation states that a woman earns about 80p for every £1 paid to a man for the same job. The 2010 Equality Act also forces employers to give men and women equal pay for the broadly similar jobs or those of equal value.
Nicky Morgan, the Education Secretary and minister for women and equalities, believes that equalising women's productivity and employment to the same level as men's could add nearly £600bn to the economy, which would eradicate more than one-third of the national debt.
In the consultation, Ms Morgan says: "We believe that greater transparency will encourage employers and employees to consider what more can be done to close any pay gaps. Doing this will take us a step further on the path to closing the gender pay gap in a generation. Employers with a positive story to tell will attract the best talent."
The coalition government set a target for women to make up 25 per cent of board directors in FTSE-100 companies by this year, which was achieved last month. Companies listed on the London Stock Exchange have also been told to include information on boardroom diversity in annual reports. 
However, last week it emerged that through their twenties women earn, on average, £1,111 more than men, but roles are reversed in their thirties.