The Labour Party has taken the support of ethnic minority voters for granted and risks losing them to the Conservatives, says Chuka Umunna.
The shadow Business Secretary, who stunned his party by withdrawing from the contest to succeed Ed Miliband, told The Independent on Sunday that Labour had failed to engage with diverse communities because it was assumed they would simply vote for the party regardless.
Research by the British Future think tank published last week showed that one million voters of ethnic minority background helped to put David Cameron into Downing Street. While Labour still secured 52 per cent of these voters, the Conservatives won 33 per cent of the three million votes up for grabs, the highest ever proportion for David Cameron's party. Mr Umunna said this shift in support will continue unless there is better representation at the top of Labour, and more engagement with ethnic minority voters.
The MP for Streatham, who had been tipped as Britain's first ethnic minority prime minister until he withdrew from the Labour leadership race earlier this month, said he was backing Rushanara Ali in the party's deputy leadership contest because there needs to be an ethnically diverse range of candidates.
Mr Umunna said: "There is a real danger that the Labour Party, which traditionally has attracted the support of ethnic minorities, has taken these communities for granted and not engaged enough with them. In policy terms, what we were proposing at the general election with security at work, jobs for young people, and the compulsory jobs guarantee, these were all going to help ethnic minority communities, but we did not engage nearly enough with the diverse communities and we need to do that.
"I am very worried that we risk going into this leadership and deputy leadership contest without any candidate of colour in either contest. I think that would send a terrible message to many of our ethnic minority communities who see that their support is taken for granted by the Labour Party.
"There is a real danger that the lack of diversity in either contest reinforces the notion that the Labour Party does take ethnic minority support for granted."
Mr Umunna said Ms Ali's founding of an organisation called Uprising, which has helped to get thousands of young people into jobs and 10,000 young people registered to vote, had shown she was an excellent candidate to be deputy leader. She had also defeated George Galloway in Bethnal Green and Bow at the 2010 election and increased her share of the vote on 7 May.
"She has huge experience of fighting elections in very difficult circumstances – Tower Hamlets politics is not for the faint-hearted," Mr Umunna said. "She brings much-needed diversity to our leadership contests. It is really important for colleagues who are considering who to nominate to think about the message they would send if there is no diversity in either race."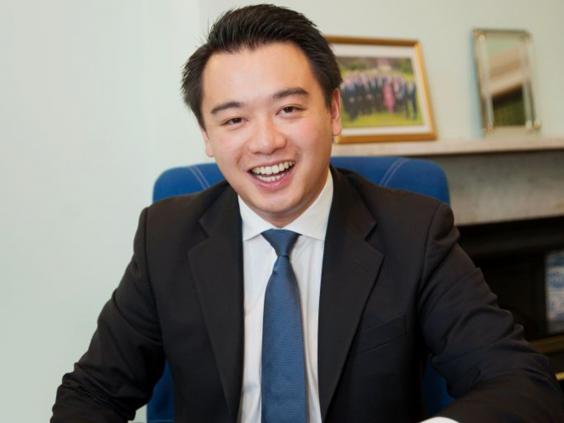 Mr Umunna acknowledged that his call for greater diversity in the Labour contests may raise eyebrows because he himself had withdrawn from the leadership race. But he added: "It may be that I disappointed a lot of people in our different ethnic minority communities, but I hope they understand that me putting my family first was a completely fair thing to do. Now I have left the contest I am keen that there is some diversity, and we have got a brilliant candidate in Rushanara who brings a lot to the table and one of those things is diversity.
"I don't just want to see Rushanara stand in the contest. I want to see her win. She has been very clear that she doesn't want a shadow ministerial post. She wants to be a full-time deputy leader of the party. But I would expect to see her as deputy prime minister in a Labour government and that would send a strong message to the nation."
Mr Umunna congratulated the Conservatives for having the first MP of Chinese origin, Alan Mak in Havant, elected on 7 May, and for the promotion of Sajid Javid to Business Secretary.
He added: "The Tories have identified the need for them to grow their ethnic minority vote in order for them to get a more comfortable majority. This is one of the things that is holding them back from getting that more comfortable majority. I think it is a good thing that all the political parties want to be more diverse and reflect modern Britain.
"The Greens, for all their claims to be progressive on equality, have the most lamentable record of all the parties when it comes to diversity. We need the broadest field possible. That will be a good thing for whoever wins."
The British Future report showed that 1.6 million ethnic minority voters backed Labour, while the Liberal Democrats and Greens each won 150,000 votes, Ukip 60,000 and the SNP 40,000.
Reuse content