A currency trader who quit his City job to fight Isis in Syria has been invited to meet senior Foreign Office officials after describing the British government's response to the plight of the Kurds as "shameful".
The 28 year-old, known as Harry, is one of a number of Britons who have risked their lives to fight as unpaid volunteers alongside Kurdish troops battling Isis in Iraq and Syria.
Harry, from Battersea, spent six months with the People's Protection Forces (YPG) militia, taking part in major operations to clear out Isis militants from the Abdul Aziz mountain range in north-east Syria.
A Channel 4 film, Frontline Fighting: The Brits Battling ISIS, shot by former military officers, follows Harry and two other British recruits, who say they were driven to fight the "pure evil" of Isis, alongside the Kurds, because Western governments lacked the will to take on the militants.
Ancient monuments under Isis threat
Ancient monuments under Isis threat
1/8 Isis seizes Palmyra

The ancient oasis city of Palmyra

Getty

2/8 Isis seizes Palmyra

A partial view of the ancient ruins

Getty

3/8 Isis seizes Palmyra

The ancient Palmyra theater

Reuters

4/8 Isis seizes Palmyra

A view of the ancient Syrian city of Palmyra

Getty

5/8 Isis seizes Palmyra

The Temple of Bel

Reuters

6/8 Isis seizes Palmyra

Palmyra's famous graves

AP

7/8 Isis seizes Palmyra

The ancient castle

Getty

8/8 Isis seizes Palmyra

A sculpture depicting a rich family from the ancient Syrian oasis city of Palmyra, displayed at the city's museum

Getty
The day before the militia attempt to clear an Isis-held village, the public-school educated Harry, who once stood as a Conservative councillor, said: "I'm bored. Something needs to happen. I want to start killing people for my beliefs."
Harry returned to Britain unscathed, although seven of his Kurdish former militia colleagues have subsequently been killed in action. He said: "My desire to fight Isis was so strong it led me to actually seek out the YPG and offer my services. I went because I knew British government policy was an absolute tragedy."
He added: "Hardly any British bombs are landing in Syria. All the planes I saw were American or French which is shaming for a British person. Britain could do a hell of a lot more without deploying ground troops. We need more air strikes and to support the Kurds politically. At the moment the situation in Britain is shameful."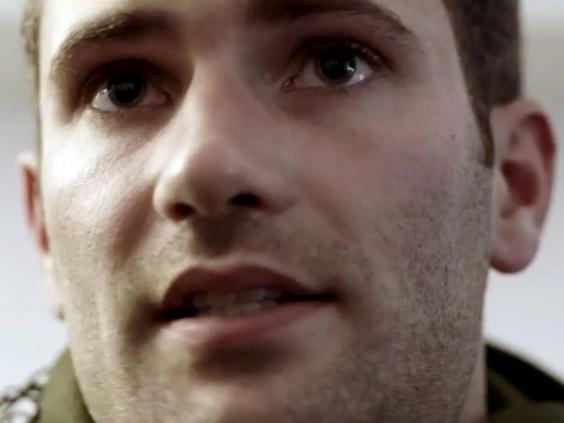 Although "foreign legion" fighters are discouraged within Whitehall, Harry was invited to meet the head of the Foreign Office's "ISIL Task Force" and a representative of the Foreign Secretary. "They said we don't have an effective partner in Syria like we do in Iraq which is complete nonsense," Harry said. "The YPG can mobilise 1000s of troops to take back ground. We liberated territory the size of Wales during my six months there."
Harry added: "I'm now invited to meetings to discuss options. The British government is looking for policy change. They know what's going on is untenable. They're going to start working closely with the PYD (Democratic Union Party established  by Kurdish activists in northern Syria."
There are believed to be around 70 Britons who have joined to fight with YPG-affiliated legions. Harry, who was given basic weapons training before being sent into the field without body armour or a helmet, said he was willing to return to Syria. But he has found a new diplomatic role as a "bridge" between the Kurdish militias and Western Governments.
He did not succeed in his aim to kill Isis fighters though. "You're firing at shadows, at any movement you see. So I never saw a man stand up in front of me and shot him dead. We pinned the enemy down with our fire whilst waiting for airstrikes. Would it have bothered me if I had killed someone? Not really. If they got through us, they would have gone into Christian towns and villages and killed thousands."
The Channel 4 film also follows Jac, a 22 year-old former IT worker from Bournemouth  and Jim, a 40 year-old former soldier and peace activist from Stoke on Trent, who volunteered with the peshmerga force known as "Lions of Rojava".
The recruitment process has been tightened since a man described as "autistic and vulnerable" was lured into fighting with the Lions. It is believed he responded to a Facebook appeal which said: "Send Isis terrorists to Hell and save humanity." The foreign fighters vary from devout Christians to "left-wingers", Harry said.
Frontline Fighting: The Brits Battling ISIS, Weds Sep 16 at 10pm on Channel 4
Reuse content