Chris Grayling, the Justice Secretary, was accused by a former Attorney General of committing several "howlers" in his plans to strip the European Court of Human Rights of its authority over British judges.
The proposals, which will form a key pledge in next year's Conservative manifesto, were greeted with anger and ridicule by critics.
Mr Grayling called for the primacy of British judges and parliamentarians to be reasserted over the Strasbourg-based court, which the Tories have often complained produces perverse judgements.
They have pointed to a ruling that some prisoners should be given the vote and cases where deportations of foreign criminals have been blocked on human-rights grounds.
Mr Grayling said a Tory government would be prepared to "walk away" from the ECHR if it refuses to relinquish its supremacy, a move that could force the UK to quit the European Convention of Human Rights and join Belarus – the only nation in Europe not signed up to the declaration.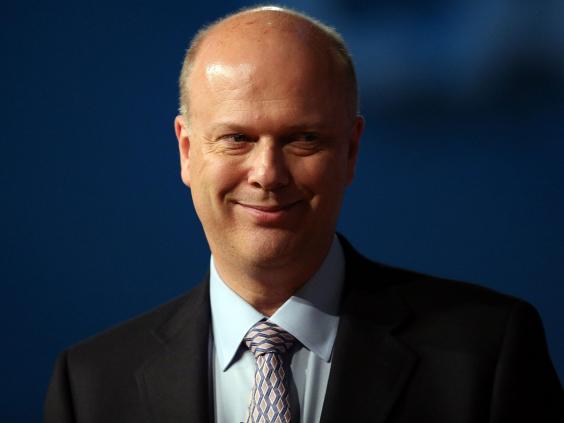 The most damning verdict was delivered yesterday by Dominic Grieve, who was Attorney General until he was sacked by David Cameron in July's Cabinet reshuffle.
He said that many worries about the ECHR were based on "misunderstandings" and that moves were already under way to reform the court.
"The paper which has just been produced by my colleague Chris Grayling includes in it a number of howlers which are simply factually inaccurate," he said. He pointed to the Justice Secretary's claim that the court had prevented the imposition of whole-life tariffs on prisoners, when in fact British rules allow judges to jail offenders for life, and the ECHR allows this.
"Yet there it is in the paper which he has put out on behalf of the Conservative Party," Mr Grieve said.
"It seems to me it is factually inaccurate  ... That is unfortunate, because if one is going to approach a complex subject I think it's very important we should all collectively adopt a moderate and measured approach towards explaining what the issues are and what can and cannot be done."
Kenneth Clarke, who was Mr Grayling's predecessor, denounced the plan as "bewildering" and said the court was "one of the fundamental underlying principles of liberal democratic values across the whole of the continent".
He said: "I have often, even as a minister, lost judicial review cases where I was rather annoyed by the court's judgment, but I have never proposed to sweep away the whole jurisdiction on that basis. We don't lose many cases in the European Court. We win about 98 per cent."
But Mr Grayling said: "I think the people of this country believe that first of all there should not be a legal blank cheque to take human rights into areas where they have never applied before.
"We don't think those things should be decided in a European court ... if they are to be addressed they should be discussed in this country, in our courts and our parliament."
Writing on The Independent website, Sadiq Khan, the shadow Justice Secretary, derided the document as "riddled with inaccuracies, contradictions and myths". He said: "The Tories are betraying their own history as the party with a central role in shaping the liberal Europe we live in today.
"We owe a debt of gratitude to Tories like Winston Churchill without whose vision the [Convention] would never have got off the ground."
The Liberal Democrat Justice minister, Simon Hughes, accused his Tory boss of caring more about Ukip's electoral impact than the rights of British citizens.
"These plans make no sense. You can't protect the human rights of Brits and pull out of the system that protects them."
Reuse content