From riots, traditional Tory rows over Europe, leadership battles, to champagne quaffing, here are eight things to look out for as the Tories meet in Manchester for their first party conference since that surprise election triumph in May.
1. Anti-austerity protests that could turn ugly
Around 80,000 people from across the country are expected to join an anti-austerity march to coincide with the Conservative party conference in Manchester. 
The rally, organised by the trade unions, will pit angry protesters against jubilant Tories hoping to celebrate their surprise election triumph, the capitulation of Labour and the rise of Jeremy Corbyn, which many in the party believe has handed them the 2020 general election already. 
Expect these two contrasting forces to create ugly scenes, even if they are separated by the security 'ring of steel' and hundreds of police. 
Roads have been closed, bus services diverted, trams halted and hundreds of police have been deployed to stop any possible trouble.
The thousands of anti-austerity activists will set off from Oxford Road at 1.30pm on Sunday and will head towards the Conservative party conference venue at Manchester Central in mid-afternoon. 
Tory party chairman Lord Feldman has already warned members not to wear their passes outside of the security zone to protect them from any possible abuse or trouble, but it will not be hard to spot the smartly-dressed conference attendees from the placard-carrying, mega-phone shouting protesters. 
The Conservative party conference often clashes with Freshers' Week, triggering drunk students shouting at equally drunk Tory members in the evening. But this year, rather than the relatively tame chants of 'Tory scum get out of Brum' that we heard last year in Birmingham, has all the ingredients to produce the kind of anti-Tory scenes of the poll tax riots. 
Meanwhile the a movement called the Party Protest has said it will occupy Piccadilly Gardens until the Tories leave town on Wednesday, with organisers planning loud music and speakers to make their presence heard. 
2. Rows over the EU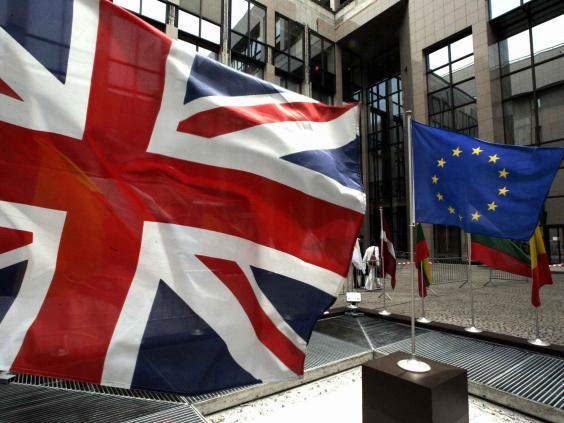 It would not be a proper Tory conference without splits over Europe and with David Cameron expecting to call a vote for next year, this year's gathering could be the last Tory party conference before Britain goes to the poll to decide whether to stay in the EU, expect there to be plenty of heated debates at fringe events and bars in Manchester. 
The Prime Minister has been careful not to reveal much detail on what he hopes to achieve in his bid to renegotiate Britain's relationship with the EU, much to the annoyance of Tory eurosceptics. 
But regardless of the lack of clarity over what staying in would mean, expect both camps to make sure they set out their stock and persuade crucial Tory swing voters over to their side. 
And among the many undecided voters will be Tory MPs themselves, including Cabinet ministers. The Prime Minister is under pressure to give Cabinet ministers the freedom to campaign on either side and all eyes will be on those ministers who would be most likely to vote for a Brexit.
Two of the most senior eurosceptics are foreign secretary Philip Hammond and Justice Secretary Michael Gove, so listen carefully to the words they come out with when asked what they want Mr Cameron to achieve in his renegotiation to convince them to vote 'In'. 
3. Tory discomfort with Osborne's cuts to tax credits
It is certainly not just opposition MPs who are opposed to George Osborne's decision to cut tax credits for the working age poor. 
Mr Osborne claims his new living wage will prop up the £4.5bn cut in the subsidies given to workers on low pay, but the Institute of Fiscal Studies warns that the move could cost the average low-paid household an average £1,350 a year. 
Some Tory MPs defending small majorities in previously Labour territory are worried about the political damage that the cuts could make when they take effect next April.  
And they're not just backbench MPs who can be ignored or bought-off. With 3.2 million households with an annual income of less than £30,000, that's a sizeable chunk of the electorate and the ever-astute Boris Johnson emerged as the surprise figurehead of the growing number of Tories urging the Chancellor to soften the blow before it is too late. 
4. Jeremy Corbyn
It is very rare for an opposition leader to attend the city of a rival party's conference, even more so the Leader of the Opposition. 
Usually they choose to take advantage of a few days out of the spotlight to plan ahead and get some much-needed rest, both of which Mr Corbyn is very much in need of. 
But the new Labour leader will be travelling to Manchester on Monday to speak at one of several events organised by the People's Assembly. 
Mr Corbyn will address a Communication Workers Union (CWU) to discuss the future of UK postal services, along with Green party leader Natalie Bennett, columnist and activist Owen Jones, chair of the Stop the War Coalition Lindsey German and Associate editor of the Daily Mirror, Kevin Maguire. 
Expect big crowds of anti-austerity protesters and hoards of journalists to pack out what will be one of the best-attended fringe events of the week at Manchester cathedral on Monday. 
5. The start of the battle to replace Cameron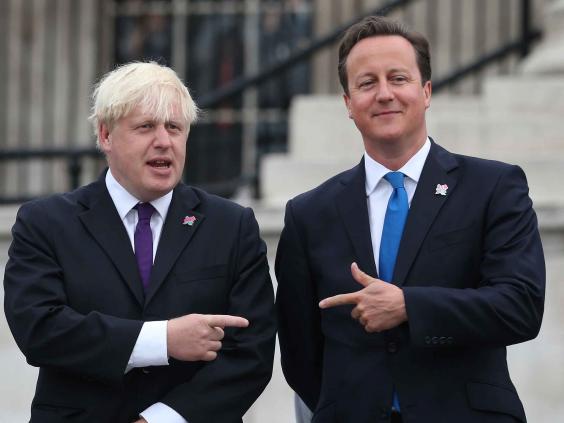 Having pledged not to serve a third term as Prime Minister, Mr Cameron fired the starting gun on the race to replace him as Tory leader. And that prize is even bigger now that many expect the Tories to romp to victory in 2020. 
Watch out for political manoeuvring from the likes of George Osborne, Boris Johnson, Theresa May and even outsiders such as Sajid Javid and Nicky Morgan as they make their early pitches to Tory members ahead of an expected leadership contest in 2018 or 2019. 
The media will pour over their words for signs of direction and strategy, but the individuals themselves and their allies will want to use send messages to the press too as they will want to prove their appeal to the wider public. 
6. Ministers marking their ground against cuts
As the Chancellor prepares to set out exactly where the next round of departmental cuts will fall in the upcoming autumn spending review, ministers will be doing all they can to explain why their department should be spared the knife in a last-ditch attempt to protect their budgets. 
£20bn
The cuts to come from departmental saving by 2020
With £20bn of cuts to come from departmental saving by 2020 and big spending budgets such as Health and Defence already ring-fenced, expect the loudest noises to come from  those in charge of unprotected departments, including Michael Gove at the Ministry of Justice, Iain Duncan Smith at Work and Pensions, Amber Rudd at Energy and Climate Change and Greg Clark at the Department for Communities and Local Government. 
They will all be trying to set out the reasons why chief secretary to the Treasury Greg Hands should go easy on them when he lays out where the huge 40 per cent reduction in spending. 
7.  Champagne
Ahead of the 2009 party conference party chairman Eric Pickles banned delegates from drinking champagne. Since then the Tories have been careful not to be seen popping open the sparkly at the same time as delivering austerity as they tried to give the impression 'we're all in this together'. 
But plenty of Tory members will want to finally celebrate a hard-fought year that saw the first majority Conservative government in almost two decades and with four and a half years to go until the next election and Labour in disarray, many will be tempted to see the champagne flowing late into the night. Keep an eye out for any pictures of over indulgence that Labour will hope to store up to paint the Tories as the party of the rich. 
8. Jubilant Tories failing to restrain their glee at Jeremy Corbyn
George Osborne and fellow senior Tory figures and commentators have warned against complacency as some in the party rejoiced Jeremy Corbyn's landslide win to become Labour leader as a sign they had the 2020 election in the bag already. 
With Labour bitterly divided and seen as even less electable than under Ed Miliband, it would be easy to "slack off" as Rupert Murdoch put it himself. 
But, as Tory MP Nick Hurd warned, "cocky Tory always a bad look" and Mr Cameron will be keen for his party to focus on his goal of "One Nation" Conservativism. 
Reuse content