Attempts to make classic literature relevant to ethnic minority pupils in the inner cities through "inane, yoof-centric" methods were denounced as "viciously racist" by a youth mentor who addressed the Conservative conference.
Lindsay Johns protested that it was "massively condescending" to believe that children can only respond to Shakespeare's plays if teachers are able to present them as "achingly cool".
Mr Johns, a volunteer worker with teenagers in Peckham, south-east London, was invited to speak from the conference platform by Michael Gove, the Education Secretary.
He said: "Hamlet doesn't need a hip-hop sound track for young people to enjoy it or understand it. It's been doing just fine for the last 400 years.
"It's not only incredibly patronising, but also viciously racist to think black and brown kids in the inner cities will only 'get Shakespeare' if it is set to a hip-hop beat and presented in three minute, MTV Base style chunks.
"It is positively evil to deny inner-city kids access to the manifold joys of hearing their national poet's true voice - in essence, their birthright - simply because of a culture of low expectations."
Mr Johns hit out at the "vacuous PC educationalists and the hand-wringing liberals" who opposed Mr Gove's requirement that secondary school children are to read at least two Shakespeare plays in full.
"The sonnets of Shakespeare or the novels of Austen and Dickens are relevant to all young people in this country today, irrespective of their class, colour or creed," he said.
"To deny kids in the inner cities access to such mind-expanding, life-affirming and potentially life-changing authors is not only undeniably selfish and wrong, but is actually positively nefarious."
Mr Johns said the Leaders of Tomorrow programme, where he works, was "unashamedly anti-ghetto grammar", as well as "anti-baggy jeans, hoodies, baseball caps and any other pernicious accoutrements of bling culture which you see in those execrable music videos, and which we feel are retarding our young people's development and hindering their progress in the wider world."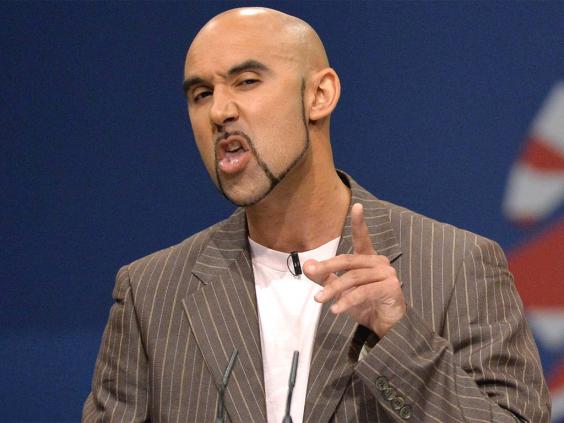 He told the conference: "We aim to get our young people out of the debilitating spiral of the poverty of aspiration which can afflict so many in inner-city environments."
Another speaker, Jo Morley, from Bedford, broke down in tears as she told of the impact the free schools initiative had had on her 14-year-old son's education.
Mr Gove mounted a scathing attack on two teaching unions whose members went out on strike, accusing them of putting ideology before their pupils' interests.
He said: "While we gather here today the leaders of the militant teaching unions have gone out on strike. And the reason they have gone out on strike in a new example of a twisted militant logic, is that they want to stop good teachers being paid more money."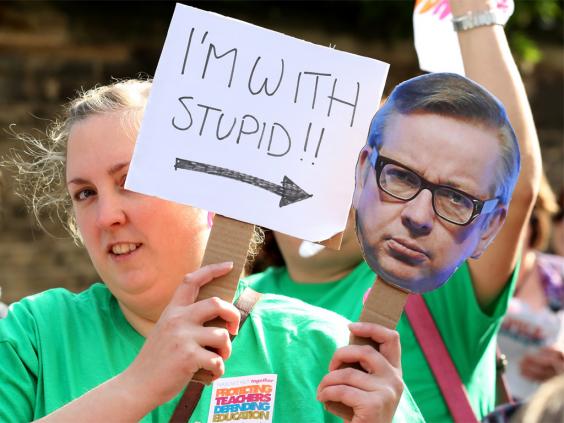 Mr Gove said: "Children lose a day of education, parents have to scrabble to pay more for expensive child care and the prestige of the teaching profession, which we all want to see re-enforced and built up, takes a knock."
Reuse content