It is the largest campaign ever mounted to alert the public to the risk of terrorism, involving 6,000 police officers in all parts of Britain.
High-visibility controls are patrolling crowded places including railway stations and airports, while staff at shopping centres, sports stadiums and cinemas are being briefed on how to strengthen their security measures.
As police hit the streets for the first national "counter-terrorism awareness week", there has been a parallel, carefully stage-managed, burst of activity in Whitehall.
Theresa May has set out plans for fresh anti-terror laws and senior parliamentarians have denounced social media for not doing more to detect terror plots.
Few experts doubt the threat to the UK has increased in recent months, with police and the security services alarmed that returning jihadists could deploy some of the deadly tactics they learned in Syria or Iraq in this country.
And yet campaign groups smell a rat in the burst of security and political activity during the awareness week.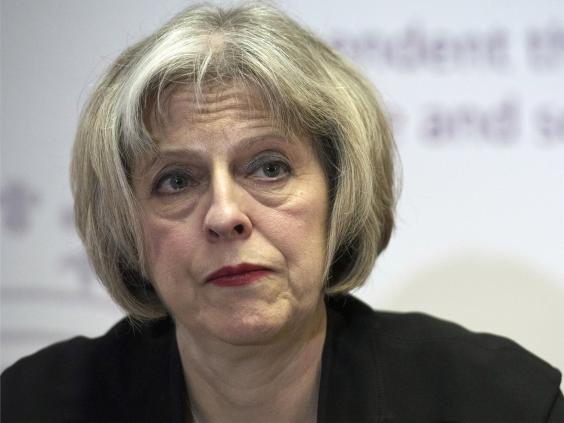 Despite its benign name, reminiscent of campaigns to promote medical issues or healthy eating, campaigners suspect the events are being used as cover for new moves to erode civil liberties.
Renate Samson, the chief executive of Big Brother Watch, said: "If the counter-terrorism awareness week has made us aware of anything, it is that the Home Secretary remains as determined as ever to pursue further data retention on each and every one of us."
The political activity has centred on a report by the Intelligence and Security Committee, which comprises senior MPs and peers, into the murder in May 2013 of the off-duty soldier Lee Rigby.
Its conclusions, including a swipe at internet companies for inadvertently creating a "safe haven for terrorists", were presented to David Cameron several weeks ago. The decision to publish the report on Tuesday, to coincide with the terrorism awareness campaign, was taken by Downing Street.
Appearances by Ms May and Mr Cameron were timed for either side of publication in a choreographed series of events to turn the focus on terrorism – and what ministers were doing to combat it.
To the irritation of the ISC's chairman, Sir Malcolm Rifkind, some of its findings were briefed to a Sunday paper two days ahead of publication. That morning Ms May appeared on BBC1's Andrew Marr Show to warn that the security services needed extra powers to "deal with the increased threat that we now see".
Twenty-four hours later the Home Secretary detailed plans for legislation to increase powers to relocate terror suspects around the country and to oblige schools and universities to tackle radicalisation.
The next day, announcing the ISC findings to the Commons, Mr Cameron told the internet giants they had a "moral duty" to do more to report evidence of terrorist plots being hatched.
Ms May yesterday published the latest Counter-Terrorism and Security Bill, paving the way to new powers which ban UK residents from returning to Britain if they are suspected of fighting in Syria and Iraq, as well as requiring internet firms to store more details of online activity.
The effect has been to turn the political spotlight on terrorism for the first half of the week. One senior Labour figure said: "It has all been very carefully co-ordinated. I can't remember anything quite like it on a security issue."
Jim Killock, the executive director of the Open Rights group, said: "The government is trying to persuade people their freedom is under threat while busily removing it with very little justification.
"It is clearly campaigning to make terrorism crackdowns a major issue and a sign of strength. This is politically driven and not evidence-based. Campaigning against companies and trying to blame them for terrorist acts is cynical, misleading and cheap."
Amnesty International accused ministers of being "intent on fast-tracking  a whole host of potentially  draconian new measures without – again – allowing proper time for Parliament to scrutinise them".
David Anderson, the independent reviewer of terrorism laws, also yesterday suggested the plans were driven by media headlines. He said proposed powers to turn away UK citizens when they return from Syria and Iraq were an "announcement waiting for a policy" and said there could be a "more sensible" way of dealing with such people.
Former MI6 director Richard Barratt said it was "unfair" to ask firms such as Facebook to check all postings for possible terrorist content – given that Britons post tens of millions of updates every day.
Q&A: What is role of internet firms in preventing terror?
Q: Could Facebook have helped prevent the murder of Fusilier Lee Rigby?
A: Sir Malcolm Rifkind, chairman of Parliament's Intelligence and Security Committee, said there was a "significant possibility" that Mr Rigby's murder could have been prevented if MI5 had known about Michael Adebowale's "graphic and emotive" comments about killing a soldier on Facebook. Relatives of the soldier have accused Facebook of having "blood on their hands".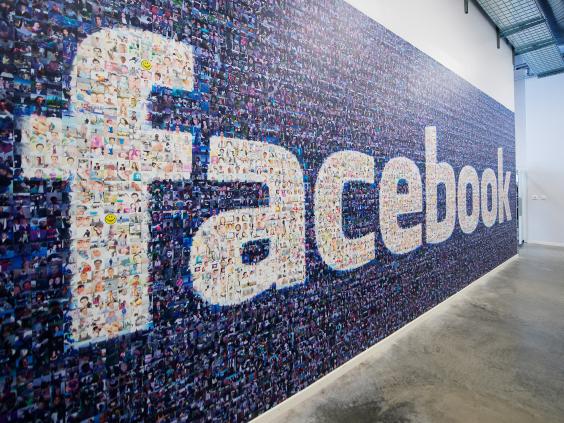 Q: Can social media companies monitor posts for dangerous extremism?
A: They can and they do. Facebook said it take steps to prevent people "from using our service for [terrorist] purposes". Seven of Adebowale's accounts were disabled by the company, five because of remarks that were considered to be extreme.
Q: So why did the UK authorities not become aware of Adebowale's remarks until after Mr Rigby's murder?
A: Facebook has declined to comment on an "individual case". The ISC also said the UK's security agencies have "considerable difficulty" in getting information from Facebook, Apple, Google, Microsoft, Twitter and Yahoo.
Q: Are there practical problems in monitoring social media?
A: The sheer scale of information presents a daunting task. Richard Barrett, a former counter-terrorism director of MI6, said analysing about 125 million posts a day by some 25 million Facebook users in the UK would be an "enormous job" and it would be "unfair" to require social media companies to do so without a comprehensive international legal agreement.
Q: Does the idea of a free internet mean that social media sites can always be used as a "safe haven for terrorists"?
A: David Cameron said terrorists were using the internet to communicate and so the authorities must be able to monitor the exchanges. "We must not accept that these communications are beyond the reach of the authorities or the internet companies themselves. Their networks are being used to plot murder and mayhem," the Prime Minister said. "It is their social responsibility to act on this."
Launching a new anti-terror Bill yesterday, Theresa May, the Home Secretary, said the UK was involved in "a generational struggle against a deadly terrorist ideology" and "must do everything possible in line with our shared values to reduce the risks posed by our enemies".
However she added: "In an open and free society, we can never entirely eliminate the threat from terrorism."
Reuse content