Ministers in charge of Britain's major sports and cultural events are being advised by the chief executive of a business accused of fuelling the trade in "rip-off" tickets.
Ajay Chowdhury was appointed last year as a non-executive director of the Department for Culture, Media and Sport (DCMS), the Whitehall department that oversees the National Theatre, the Royal Opera House and the organisation for next year's Rugby World Cup.
However, he is also boss of Seatwave, a large online company that has upset Britain's arts and sports groups by offering customers the chance to buy second-hand tickets, some of which are sold at vastly inflated prices.
The £1bn-a-year "secondary ticketing" industry, which makes money from additional surcharges, has come in for fierce criticism from pressure groups, MPs and the public for providing a vehicle that could be used to fuel a potentially unlawful trade, which Scotland Yard has linked to organised crime.
The National Theatre, sports groups such as the Rugby Football Union, and other bodies have lobbied the Government asking ministers to get a grip on the industry on behalf of the public – as they did for the London Olympics, for which all tickets had to be sold at cover price.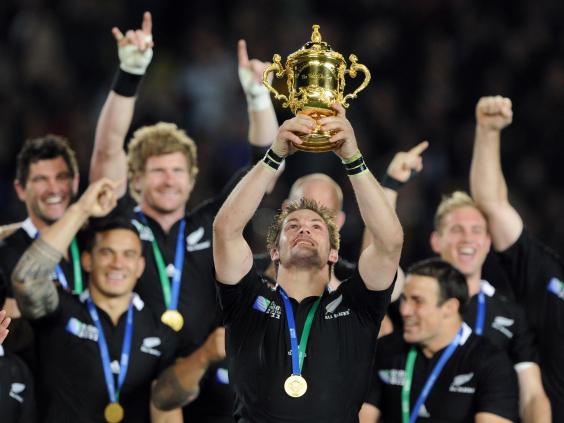 But Sajid Javid, the Culture Secretary and a former banker, has refused to get involved. One of the consequences is that tickets for next year's Rugby World Cup are expected to be sold for several times their cover price.
Mr Chowdhury is a supporter of Mr Javid, who recently described the "ticket resellers" as "classic entrepreneurs, because they fill a gap in the market that they have identified".
Mike Weatherley, a Tory MP who set up the All-Party Parliamentary Group on Ticketing Abuse last December, told The Independent: "Sajid Javid is a very competent person but he is wrong on secondary tickets and it is my job to educate him."
He added that he would like to discuss the issue with Mr Javid and Mr Chowdhury, to ensure that the Government's proposals "are in the public interest and not in the narrow interests of the people on the DCMS executive board".
The Independent put his comments to the DCMS press office. Hours later, Mr Weatherley called back to clarify that he was "now satisfied that ministers were not acting in narrow interests, and Mr Chowdhury is not involved in policy but only in driving the department's costs down."
Clive Efford, shadow minister for sport, said: "I was completely unaware of Mr Chowdhury's position. There must be a conflict of interest. Was this person involved in any discussions relating to the decision to allow the secondary ticket market to operate?
"I will be raising this matter in Parliament. It is the ordinary fans who are going to find themselves completely ripped off. The Rugby World Cup organisers don't want it to happen but the Government won't listen and thousands of fans are going to be furious when tickets go on sale."
Last December Helen Grant, the sports minister, had promised that the tournament would be "enjoyed by rugby supporters and not exploited by ticket touts".
Kate Bush fans were incensed this year when tickets for the singer's first tour in 35 years sold out in 15 minutes – only to be flogged later on by touts at huge mark-ups. Tickets were originally priced up to £135 but Seatwave had a pair on offer for £3,537.
Mr Chowdhury was appointed to his Whitehall role in April last year. A few months later, he became chief executive of Seatwave, which claims it is "Europe's biggest ticket exchange", just as pressure mounted on the Government to reform the industry.
Mr Weatherley's all-party parliamentary group has found that more and more fraudulent or cancelled tickets are being sold on websites, leaving fans stranded at venues – although the main websites, including Seatwave, all have refund or guarantee policies.
Mr Chowdhury told The Independent: "We provide a marketplace and 97 per cent of tickets sold on our site come from fans. We completely believe in the free market and you should be allowed to sell their tickets on.
"Lots of tickets are sold under face-value. Less than 10 per cent of tickets that go on sale end up on the secondary ticketing market. An incredibly small proportion of tickets relating to the arts world are sold on our site."
A DCMS spokesperson said: "Non-executive directors declare all business interests. They do not make policy decisions and would be asked to leave any board discussion that could result in a potential conflict of interest.
"The DCMS Select Committee looked into the ticket market and concluded that new legislation was not needed, which is why the Government maintains the system put in place by the previous Government.
"We have encouraged event organisers to work with ticketing agents to increase controls to limit secondary sales, and many of them are doing this. These include using bar-coding technology, named tickets and staggered ticket release."
Reuse content