Sajid Javid, MP for Bromsgrove, has been appointed the new Culture Secretary by David Cameron following this morning's resignation of Maria Miller.
Miller resigned from the Cabinet today as she bowed to the chorus of criticism of her response to a parliamentary inquiry into her expenses.
Hours before David Cameron faced tough questions about the controversy engulfing her, she fell on her own sword.  It had become clear she had lost the confidence of many of her fellow Conservative MPs.
In her letter to the Prime Minister, Ms Miller said she was resigning with "great regret". She thanked Mr Cameron for his personal support but added: " It has become clear to me that the present situation has become a distraction from the vital work this Government is doing to turn our country around."
Ms Miller appeared to blame her downfall partly on her work implementing the Leveson inquiry proposals on newspaper regulation, which she said was always going to be "controversial for the press." She did not apologise for her conduct.
In his reply, Mr Cameron said he was "very sorry" she was quitting, telling her: "I hope that you will be able to return to serving the Government on the frontbench in due course, and am only sad that you are leaving the Government in these circumstances."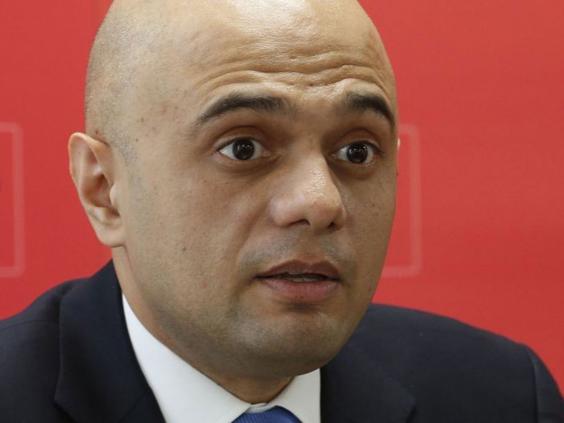 Sajid Javid, the Treasury Financial Secretary, was promoted to the Cabinet to be Ms Miller's successor as Culture Secretary.  The MP for Bromsgrove, he is a close ally of the Chancellor George Osborne and seen as a rising star.  
Although Tory MPs will be surprised that David Cameron did not choose a woman to replace Ms Miller, Mr Javid, aged 44,  is one of the few Conservative Cabinet ministers to come from a working class background. The son of a Bristol bus driver, he became the youngest vice president ever of Chase Manhattan Bank at 24 before moving to Deutsche Bank, where he was a board member.
His website records: "He is a specialist in helping to raise investment in developing countries and is considered a global leader in this field.He has been engaged in community work his entire adult life, including raising £710,000 in a single event for the Disasters Emergency Committee and leading a charity expedition to the summit of Mount Kilimanjaro for Help the Aged."
Nicky Morgan, the Treasury Economic Secretary, was promoted to Mr Javid's role as number three at the Treasury. She will also take on Ms Miller's role as Minister for Women, which will allow her to attend Cabinet meetings.
In her first interview after stepping down, Ms Miller looked close to tears as she said she was quitting the Cabinet to prevent her situation in "any way detracting from the achievements of the Government".
She did not deny the suggestion that she had been forced to resign, saying: "I take full responsibility for my decision to resign. I think it's the right thing to do."
Ms Miller was cleared of misusing the expenses system by claiming £90,000 for her second home in Wimbledon, south London, in which she lived with her elderly parents. But she was criticised by the Parliamentary Standards Committee for the way she responded to the year-long inquiry. She apologised for this in the Commons last Thursday, but her statement lasted just 31 seconds and was seen by MPs in all parties as grudging and perfunctory.
Maria Miller: The damning and defensive quotes about the Culture Secretary
Maria Miller: The damning and defensive quotes about the Culture Secretary
1/9 'Not how I would have apologised'

Esther McVey told ITV: "I can honestly say it wouldn't be how I would have made an apology. But different people have different styles and do things in different ways"

2/9 'A plague on all our houses'

One Tory MP told Huff Post UK: "Any expenses scandal is a plague on all our houses. It fills us full of dread, because it just drops the whole standing of Parliament another notch with our electorate. We are all tarred with the same brush."

Getty Images

3/9 'She's done the right thing'

"What matters is doing the right thing. I think Maria has done the right thing by repaying the money, making an apology and now getting on with her job. "We ought to remember she was found innocent of the claim that was levelled at her at the start of this process. Maria Miller is in her job because she is doing a good job as Culture Secretary."

4/9 Mark Miller?

A Conservative backbencher told HuffPost UK: "I do wonder if her name was Mark Miller something different might happen. Colleagues think he would have been gone a week ago."

Rex Features

5/9 'She's being hounded'

Boris Johnson told Radio 4: "I don't know the facts of the case in great detail but it seems to me she is being hounded quite a lot." He added: "She is staying."

LEON NEAL/AFP/Getty Images

6/9 'Contemptuous'

Labour MP Sheila Gilmore has made a formal complaint to the standards committee, saying Miller's apology was "inadequate to the point of being contemptuous of your committee's report and the members' code of conduct".

PA

7/9 'A witch hunt'

Iain Duncan Smith said: "I think she has done a very good job in a very difficult set of circumstances, with the Leveson Inquiry, which has stirred up a lot of media antipathy to her." He added there was a risk of the episode developing into a "witch hunt of somebody".

Getty

8/9 'Arrogant'

Norman Tebbit: "Mrs Miller has not just re-ignited the flames but, by the arrogance of her response to the scandal, poured petrol on the fire."

Reuters

9/9 'She needs to get on with her job'

Grant Shapps refused to back Mrs Miller four times when questioned on the BBC, but later said: "She has accepted fully the recommendations of the committee, without reservation and she should be able to get on with the job. And the Prime Minister's said that's what he wants her to do"
Although she clung on to her job, the storm over her response failed to die down, with several newspapers and an online petition calling on her to quit.
Today had been seen as a crucial day in her struggle to survive. Mr Cameron was expected to come under pressure over his refusal to sack her at Prime Minister's Questions at lunchtime, and again this afternoon when she spoke at a private meeting of Tory MPs.  Their leaders have told Mr Cameron the row was causing huge damage to the party.
John Mann, the Labour MP who made the original complaint about Ms Miller's expenses, claimed she had quit to spare Mr Cameron further embarrassment and reduce the damage to the Tories at next month's local and European elections. "My reaction is 'about time too.' Maria Miller should have resigned immediately and when she didn't, David Cameron should have sacked her," he said.
The affair has already lead to calls for  reform of the system under which MPs police themselves over standards. Kathryn Hudson, the independent Parliamentary Standards Commissioner, recommended that Ms Miller repay £45,000 of expenses, but this was reduced to just £5,800 by MPs on the Standards and Privileges Committee, who have the final say.
Reuse content