Moves to cut the size of the House of Commons will thwart the drive to increase the presence of female and ethnic minority MPs in Parliament, David Cameron has been warned.
Preparations are already under way to reduce the number of MPs from 650 to 600 in what will be the biggest redrawing of the political map in a generation and result, at the next election, in the arrival of the smallest number of MPs since the Second World War.
But the plans, which the Prime Minister argues are important for reducing the cost of politics, could have an unforeseen side-effect – that of setting back by 10 years efforts to improve Parliament's diversity.
The warning has been sounded by the think-tank British Future, which points out that there will be fewer "safe" seats for newcomers to inherit as backbenchers compete with each other to represent the new larger constituencies that will emerge in 2020.
That could slow down, or even stop, the advance of groups which have been better represented in recent parliamentary intakes, particularly women and ethnic minorities.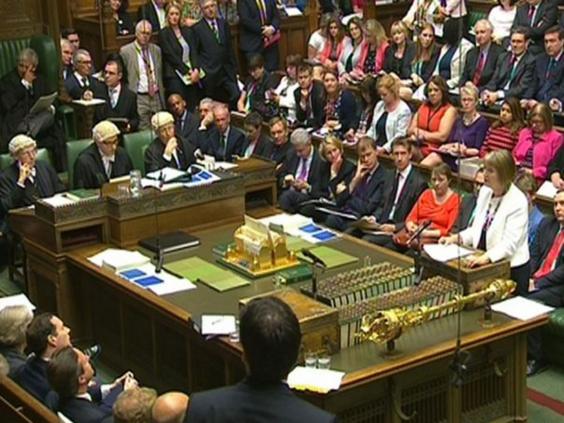 British Future pointed out the seven new Conservative ethnic minority MPs who were elected in May had all replaced party colleagues who were retiring.
It suggested that six more black and Asian MPs could be elected in 2020 if the size of the Commons remained unchanged, but the number would fall to just one if it shrank to 600 MPs.
The think-tank is calling for the Government to halt the move and has urged the new Women and Equalities Select Committee to investigate the potential impact of the policy on efforts to make Parliament more representative.
Sunder Katwala, the director of British Future, said: "This proposal to shrink the House of Commons is bad news for anybody hoping to broaden and open up the political class in any way.
Corridors of power: where they studied
Corridors of power: where they studied
1/7 David Cameron

Eton College, Berkshire Brasenose College, Oxford

Russell Cheyne - WPA Pool | Getty Images

2/7 Nick Clegg

Westminster School, London Robinson College, Cambridge

Getty Images

3/7 William Hague

Wath-on-Dearne comp, Yorks Magdalen College, Oxford

Getty Images

4/7 George Osborne

St Paul's School, London Magdalen College, Oxford

Getty Images

5/7 Ed Miliband

Haverstock comp, London Corpus Christi College, Oxford

Getty Images

6/7 Harriet Harman

St Paul's Girls' School University of York

PA

7/7 Ed Balls

Nottingham High School Keble College, Oxford

Getty Images
"Whether people want to see more local candidates, more Members of Parliament with experience outside politics, or a parliament that looks more like Britain in terms of its class, gender or ethnic make-up, all of these things are simply made more difficult."
A record total of 191 female MPs were elected in May, but they still only occupy only 29 per cent of the Commons seats, while 41 black and ethnic minority MPs were elected, compared with 27 in 2010.
Mr Cameron's determination to scrap 50 constituencies has sparked unrest among many Conservative MPs who had hoped the measure would be abandoned after the party secured an unexpected overall Commons majority.
However, he has made clear that the reduction will go ahead and early planning has already started with groups of Tory MPs summoned to party headquarters to be briefed on how they could be affected.
An estimated 19 seats could vanish, along with around 20 held by Labour and four of the Liberal Democrats' remaining eight constituencies.
Reuse content