Dame Tessa Jowell has launched her campaign to become Mayor of London with a pledge to build 2,000 affordable homes a year and a sideswipe at one of her main rivals.
The former Olympics Minister, the front-runner in a six-horse race to be Labour's candidate in next year's election to choose Boris Johnson's successor, warned Labour it needed to learn the lesson of its shattering general election defeat.
Speaking in Brixton, she said Labour  would be "complacent and very dangerous" to regard London as a "Labour city" and said the party needed to reach out beyond its natural supporters.
"We have to look outward to all of London. Ken [Livingstone] won with Tory votes and Boris won with Labour votes….If we can't win over Tory voters we can't win," she said. "We won't do it through the old politics of back room deals and factional stitch-ups".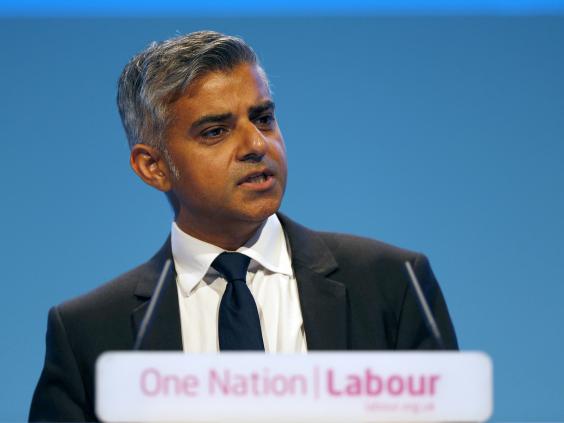 Her remarks were seen as a dig at her rival Sadiq Khan, the MP for Tooting who has stood down from the Shadow Cabinet to seek the Labour nomination and enjoys strong support from the trade unions.  However, he also has backers from across the party including Mr Livingstone, the left-wing former Mayor, and Baroness (Oonagh) King, a Blairite who challenged Mr Livingstone for the Labour nomination ahead of the 2012 Mayoral election.
Dame Tessa said that if she became Mayor,  City Hall would build 2,000 high-quality affordable homes a year on public sector land to help tackle London's housing shortage.   She argued that Mr Johnson's attempts to mobilise private sector developers had failed, and that on her first day in office, she would set up an agency called Homes for Londoners, an equivalent of Transport for London.  The first homes would be on the 5,700 acres of land owned by Transport for London.
The former Greater London Council and London boroughs built more than 23,000 homes a year between them in the late 1960s and early 1970s but budgets were cut as most building was carried out by housing associations.
Dame Tessa said:  "If home building is to increase substantially, the public sector once more needs to make a significant contribution, alongside the private and voluntary sectors."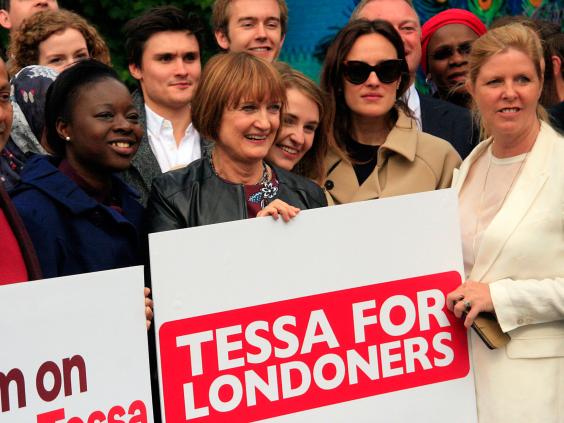 The former MP, who stood down at this month's general election, said the question for Labour members in the capital was "who can deliver the change that London needs?"  She added: "We can win, all of us, not by talking to ourselves but by working with Londoners. I've got a plan. Not just the same old empty boasts we always hear at election time – people are switching off and who can blame them?" She said she had delivered for London on the Olympics – after persuading a reluctant Tony Blair to bid for the 2012 Games – and would deliver again as Mayor.
There is a crowded field of six candidates seeking the Labour nomination. The contest has been delayed from July to September so it can run in tandem with the election to chose Ed Miliband's successor as Labour leader.
Labour runners for London Mayor
Dame Tessa Jowell
Blairite former Culture Secretary and Olympics Minister and former MP for Dulwich and West Norwood
Sadiq Khan
Son of a bus driver who became Transport Minister and first Asian to attend the Cabinet. MP for Tooting
David Lammy
Former Universities Minister in previous Labour government who grew up in his Tottenham constituency
Diane Abbott
Left-wing MP for Hackney North and Stoke Newington who ran for Labour leadership in 2010
Gareth Thomas
Former International Development Minister, the MP for Harrow West wants London to get greater powers and become a "city state"
Christian Wolmar
Journalist specialising in transport who has cycled 2,000 miles around London since launching his campaign in 2012
Reuse content