David Cameron said he had started "conversations" with European leaders over renegotiating Britain's relationship with Brussels as he warned it would take "patience and tenacity" in the run up to the EU referendum before the end of 2017.
Admitting he had not been met with a "wall of love" by his EU counterparts as they met in the Latvian capital Riga, the Prime Minister said there was nevertheless an increased willingness among leaders to address "concerns of the British people" since his surprise election victory.
Mr Cameron held a series of meetings in the margins of the summit on the EU's relations with six former Soviet states and he said they had "scratched the surface" on his attempts to secure reforms to the EU.
"Today is not the start of detailed negotiations… it's about starting conversations," he told journalists after the summit, refusing to give a timeline or guidance of the challenge ahead.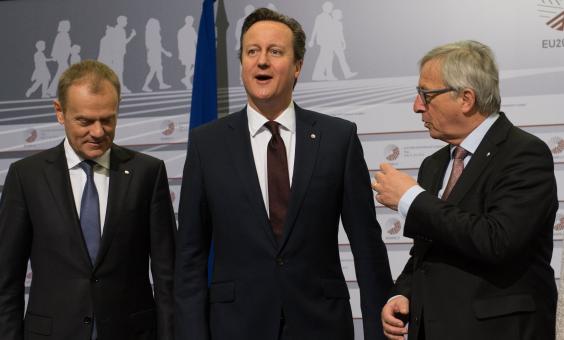 He called on Europe to address Britain's "commons sense" issues such as reforming abuses to freedom of movement, which he claimed had led to a movement of people "far bigger than people intended".
He also urged his continental counterparts to cut "burdensome" red tape, scrap the drive towards an "ever closer union" and recognise that the British people "are not happy with the status quo," adding: "Neither am I."
Mr Cameron ruled out campaigning for Britain to leave the EU if his renegotiation failed but insisted he would not provide a "running commentary" on his progress. ""I'm not going to negotiate in public or through the media," he said and pointed to his shock election victory, saying: "My advice will be, wait for the result."
Giving a summary where things stand on the renegotiation, Mr Cameron said: "I'm confident, I've set out a series of changes which I think address the main concerns which the British people have, that I have about Europe and the way it works and I'm confident of getting those changes.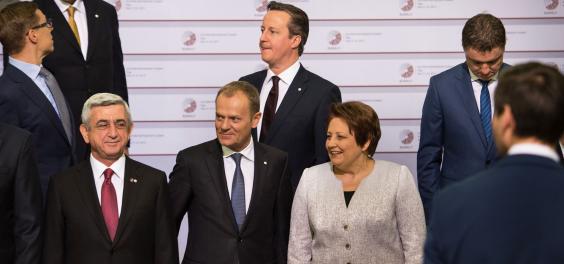 "I've tried to aim at things that are deliverable and doable rather than things that are impossible.
"But I've always said that if I don't get what I think I need, I rule nothing out."
"There's the concern that we are being driven towards an ever closer union. That may be what some others want but that is not for us," he said in a briefing to journalists.
"There's the unnecessary and burdensome EU rules holding our businesses back and stopping them from seizing the enormous potential of the single market.
"And there's the concern - that I fully share - about the huge increase in people migrating to the UK from Europe and fear that we can do nothing to address this.
"But I believe we can find a way through all these problems. I believe that we can transform our relationship with Europe for the better.
"And that is what I have now embarked upon. He added: "I do not expect to find agreed solutions straight away.
"These talks will require patience and tenacity. But by working together in the right spirit and sticking at it, I believe we can reform the EU and our relationship with it.
"And then the British people will have the final say. They will decide."