Justice Secretary Chris Grayling has confirmed that a tennis match between David Cameron and Boris Johnson will go ahead, and defended the controversial £160,000 donation to the Conservative Party which secured the game. 
Mr Grayling rejected claims that donors "buy" party policy. He said the Tories were within their rights to accept the donation made by the wife of a Russian oligarch and former finance Minister to Vladmir Putin, because she is a British citizen.
The Prime Minister has insisted that Vladimir Chernukhin is not a crony of the Russian president, and said it would be "wrong" to return the money.
The Mayor of London also said it was right that the match should go ahead, but added that a date has not been set.
"It's very important that we don't, as Londoners, start lashing out against all Russians everywhere," he said.
"It seems the people in question are not associated with the Putin regime, quite the reverse."
Responding to pressure on BBC Radio 4 Today programme, Mr Grayling said: "Well, the tennis match is going ahead because it's a donation from a British woman, a British citizen who is perfectly entitled to make a donation.
"A wide range of people contribute money to the Conservative Party. They have to be legal British donors and in that particular case this was a British woman who happens to be married to a former Russian minister who was sacked by Vladimir Putin 10 years ago.
"When you contribute money to the Conservative Party, you don't buy policy decisions. Those people who contribute money to the Conservative Party... do it because they believe a Conservative government is best for Britain," he added.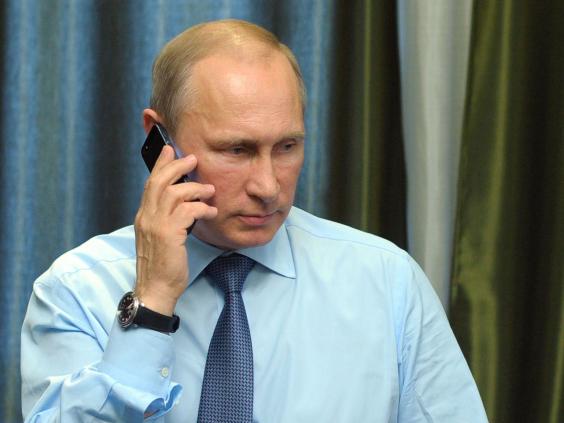 His comments came ahead of a speech in London in which he attacked Labour, who he argued implemented policies at the request of the unions.
Mr Grayling accused Labour of being involved in "shoddy backroom deals" to devise policy that meets the demands of major donor Unite and its boss Len McCluskey.
"Len McCluskey and his colleagues made Ed Miliband leader, and they now want to make him prime minister," he said.
"Ed Miliband will be more dependent on union money in 2015 than any Labour leader before him. All that money will come with a price. No one seriously believes the union bosses are providing all that cash for nothing."
But Labour shadow cabinet office minister Michael Dugher branded the comments "absolute garbage" from the "Tory lie machine".
"Chris Grayling seems to have confused the Labour Party, who never have and never will link donations to policy, with the Conservative Party who have rewarded the few City fat cats - who give them millions of pounds - with tax cuts for millionaires and hedge funds," he said.
Mr McCluskey said: "Even by their own standards of rank hypocrisy, the Tories are today setting a new benchmark for double standards. They denounce trade unions while they fill their pockets with Moscow gold supplied by an ever-increasing number of donations for Russian oligarchs."
Additional reporting by PA
Reuse content