David Cameron has compared himself to Tom Cruise over his bid to reform the European Union.
His efforts were described as "close to mission impossible" by Donald Tusk, the Polish President of the European Council earlier this week.
But Mr Cameron hit back this afternoon, predicting he will "prevail in the end," just like Hollywood film star Tom Cruise does in the film Mission: Impossible.
He then went on to boast about what he claims to have achieved on EU reform during his time in office, such as "returning over 100 powers from Brussels to Britain" and reforming fisheries, which had proved he was sucessfull at "getting things done in Europe".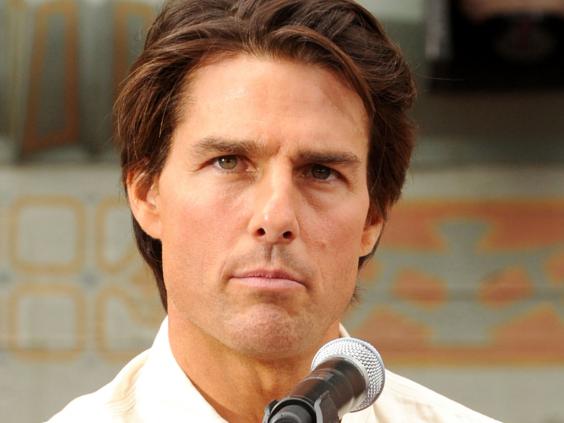 But he wants to go further, from repatriating more powers to the British Parliament to clamping down on "benefit tourism" by restricting EU migrants' access to the welfare system.
His battle with his European counterparts is likely to be a little less lively than Tom Cruise's action-packed movie however, and will involve many more late-night negotiations  behind closed doors.
Mr Cameron was addressing journalists following his last European Council meeting before the general election.
Responding to President Tusk's gloomy prediction, Mr Cameron said: "If you watch any of his movies, Tom Cruise normally prevails in the end. He is a little bit smaller than me but I hope to be just as effective," he said.
"The point is that if I come back after the next election I will have a mandate and a mandate to deliver change in Europe. That mandate will be very powerful.
"If you have a mandate for change I think that that mandate will be taken seriously, those changes will be achievable and it is very, very important for the country that we do that."
Mr Cameron is already preparing the ground for the heated negotiations ahead of him, if he wins the election of course.
He wants the traditional late-night meetings between European leaders to start in the morning and end the practice of working late into the night.
"I generally think starting in the morning and ending in the evening is better than working until four o'clock in the morning.
"But if it's four o'clock in the morning you have to work to get the budget cut, I'm here and I'm doing it. However long it takes, you will never find me absent from the fight."
Pleading with the British people to send him back to Number 10 with a "mandate" to reform the EU, Mr Cameron said:
"If you sent me back here as prime minister on 8 May, I have a very clear plan," he said, addressing the cameras at the close of the two-day summit. "I want to sit at that negotiating table with a mandate from the British people to reform the EU and fundamentally change Britain's relationship with it."
"If Ed Miliband comes here in June there will be no reform and no referendum. There might be many in the EU who would breathe a sigh of relief because the status quo would continue unchallenged. But I believe that would be bad for Britain and bad for Europe."