David Cameron is facing a legal challenge over his decision to authorise drone attacks that killed two British Isis fighters in Syria last month.
The Prime Minister defended the attack – the first time an RAF strike has targeted a British citizen in a foreign country – insisting it was "entirely lawful" and said the Government was "exercising Britain's inherent right in self-defence".
But the Green party's MP Caroline Lucas and peer Baroness Jones have joined with human rights charity Reprieve and law firm Leigh Day to start the process of a judicial review over the Government's "targeted killing" of people in countries where Britain is not at war.
In a Letter Before Action (LBA) they have claimed they argue that the Prime Minister either failed to formulate a "targeted killing policy" or failed to publish it , which they claim are both positions that are illegal under domestic and international law.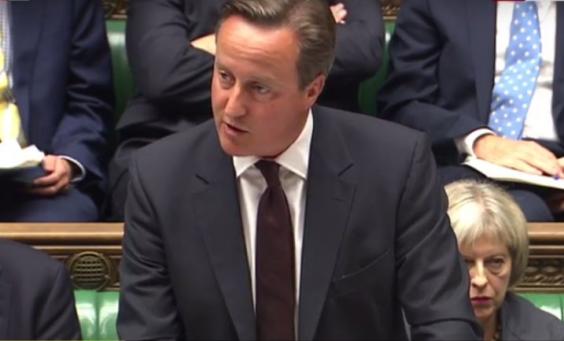 The Green party claims that a "combination of faulty intelligence and a lack of safeguards has seen hundreds of civilians killed" by US drone attacks in Pakistan and Yemen and fear the RAF attack in Raqqa last month will create a precedent for future secret killings without seeking parliamentary approval.
The Coalition failed to win parliamentary backing for airstrikes against President Assad's regime in 2013 and since then the situation has complicated further, with Isis taking control of large swathes of northern Syria.
It has led to what ministers have described as the "absurd" situation where Britain is carrying out airstrikes on the jihadi terrorist organisation in Iraq but not Syria. Mr Cameron has signalled his intention to seek another parliamentary vote to approve strikes in Syria, but the election of Jeremy Corbyn as Labour leader could thwart the move.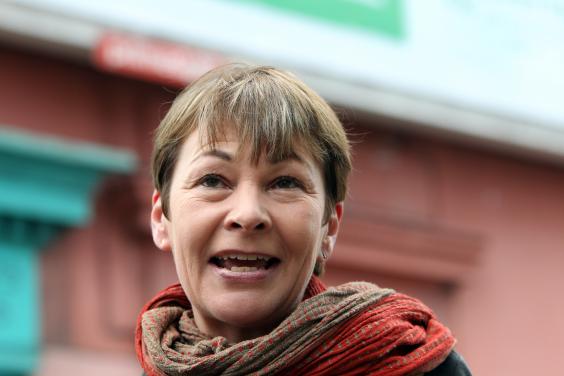 He wants to see a diplomatic drive instead of airstrikes, bringing together a coalition of neighbouring countries, Russia, the US and the EU to look for a political solution to the conflict.
Mr Corbyn has also questioned the legal basis for the RAF strikes, which killed Cardiff-born Reyaad Khan and Ruhul Amin, from Aberdeen, on August 21.
Mr Cameron announced the attack in a statement to MPs in the House of Commons earlier this month, but has refused to disclose what evidence led him to give the go-ahead.
It has since emerged that he has approved a secret hit-list of around 10 Isis fighters who the RAF can take out at a moment's notice if the opportunity arises.
Ms Lucas said: "The Government appears to have adopted a 'Kill Policy' in secret –without Parliamentary debate or the prospect of proper independent scrutiny. Sanctioning lethal drone attacks on British citizens is a significant departure from previous policy, as well as potentially unlawful, and it's deeply concerning that it has occurred without appropriate oversight. 
"By refusing to publish the legal basis for these attacks, the Government has created a legal and accountability vacuum. We need to be able to determine whether the attacks – and what they signify in terms of Government policy - meet the robust conditions set out in international and domestic law."
Terror plots foiled by British security since 7/7 attack
Terror plots foiled by British security since 7/7 attack
1/10 'Poppy terror plot'

Nadir Ali Sayed, 21, his cousin Yousaf Shah Syed, 19, and Haseeb Hamayoon, 27, were charged with terrorism offences over an alleged plot to behead a member of public. The trio were arrested in London and High Wycombe, Buckinghamshire on 6 November - three days before Remembrance Sunday

2/10 Heathrow airport arrests

A 19-year-old from Coventry man was arrested at London's Heathrow airport on suspicion of preparing for acts of terrorism in November 2014

3/10 Extradition of Abu Hamza

Radical muslim cleric Abu Hamza was used as an example of the kind of people the Home Office has extradited

Getty

4/10 South East Counter Terrorism Unit arrests

Six people were arrested on suspicion of terrorism offences after a series of dawn raids in the south of England in October 2014. Three men and three women were detained separately in two properties in Portsmouth, one in Farnborough and one in Greenwich following an operation by the South East Counter Terrorism Unit. Counter-terror officers said they had disrupted what was believed to be the early stages of what could have turned into a "significant plot"

5/10 Law student arrest

A law student who was the subject of a controversial secret trial was convicted for possessing a bomb-making manual, it can now be reported. Erol Incedal, 26, is said to have kept the manual on a memory card adhesive-taped to the inside of his iPhone cover. He now faces a retrial starting on 23 February next year after jurors failed to agree whether he was plotting a terrorist attack

PA

6/10 October 2014 arrests

Three men were arrested in central London on 13 October as part of an investigation into Islamist-related terrorism. The arrests come nearly a week after five men were arrested in dawn raids that Whitehall officials said "may have foiled the early stages" of a plan to attack the UK

Peter Macdiarmid/Getty Images

7/10 Anjem Choudary arrest

Anjem Choudary, the radical activist and co-founder of the banned al-Muhajiroun group, was arrested in September 2014 as efforts intensify to disrupt the ideological backers of young British Muslims travelling to fight in foreign conflicts. Mr Choudary was among nine men held on suspicion of supporting a banned terrorist group and encouraging terrorism. The arrests came shortly after Mr Choudary fired off a series of angry tweets after David Cameron called on MPs to back air strikes against Islamic State militants in Syria

Oli Scarff/Getty Images

8/10 North West Counter Terrorism Unit funds seizing

Police seize £250,000 of cash intended to fund Isis at Manchester Airport and north-west ports. Using powers under the Terrorism Act, the money was confiscated by officers from the North West Counter Terrorism Unit

Getty Images

9/10 Tarik Hassane arrest

A medical student who was offered a place at a London university has been named among four men who are being questioned by counter-terror police after a series of raids across the capital. Tarik Hassane, 21, is believed to have been Tasered when he was arrested on suspicion of being involved in a "significant" Islamist terror plot on 7 October

10/10 Abu Qatada removed from UK

Radical preacher Abu Qatada will not be returning to the UK after being cleared of terror charges in Jordan

Reuters
The letter threatening legal action accuses the Government of a lack of clarity or consistency in its various justifications for the attack, claiming it has at has variously claimed the Isis targets posed a "potential," "direct," "likely" or "imminent" threats to the UK.
"Such a lack of clarity as to the test which is being applied by the Government in deciding whether to pre-authorise the targeted killing of British nationals or individuals overseas raises real and serious concerns over the lawfulness of the Government's past and expected resort to the use of lethal force," the letter says.
"The Raqqa strike, and the intention of the Government to pre-authorise targeted killings in the future in countries where the UK is not at war, is of concern to the claimants and many others," the letter reads.
"The concern is heightened by the lack of clarity about the circumstances in which the Government reserves the right to kill British citizens outside of an armed conflict.
"It is unclear what, if any, policies, procedures and/or safeguards are in place to ensure that this 'new departure' is only exercised in accordance with domestic and international law."
Reuse content