David Cameron has hailed today's summit of European Union leaders as a "significant milestone" in his efforts to reform Britain's membership of the EU as talks got under way in Brussels.
The Prime Minister will begin the process of formally outlining his proposals for a new deal for Britain to fellow EU leaders when he addresses them at a dinner in the Belgium capital tonight.
However his hopes of making significant progress at today's summit have been dashed by more urgent issues on the agenda: the on-going deadlock over Greece's debt and the Mediterranean migrant crisis.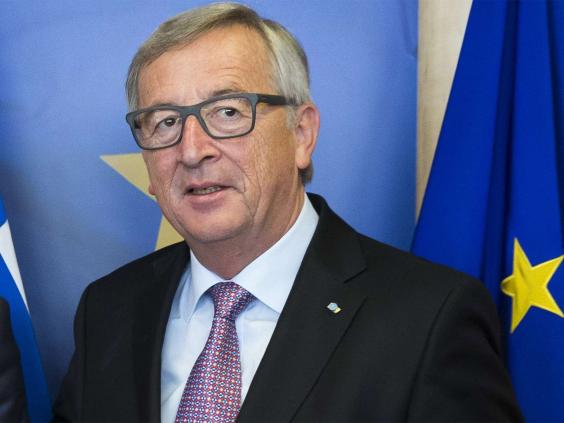 Mr Cameron will have to make do with presenting and discussing his "broad-brush" approach during a dinner with the 28 leaders.
His chances of securing any substantial agreement on his renegotiation bid from the summit suffered further setbacks after warnings by foreign leaders that he is in for a tough ride at today's EU summit.
Belgium Finance Minister Johan Van Overtveldt poured scorn on Mr Cameron's demands for treaty change, predicting that his call for Britain to be exempt from the EU's "ever closer union" principle would be "very difficult" to achieve.
It comes after EU diplomats predicted that France would prove a major stumbling block to his demands, while Jean-Claude Juncker, the European Commission's President, sidelined senior British officials in a reshuffle of the top jobs in Brussels.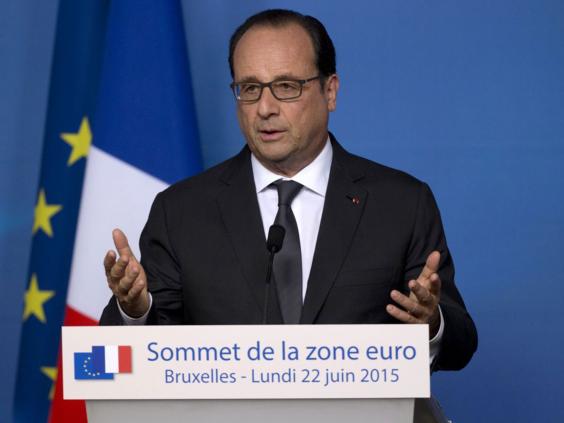 But speaking to reporters on his arrival in Brussels, Mr Cameron struck an upbeat tone: "Today marks a significant milestone in the process of saying that it's right for Britain to have this renegotiation and this referendum to address the concerns that the British people have about Europe, and to make sure the British people have the final say about whether we stay in a reformed European Union or leave."
The President of the European Council, Donald Tusk, accepted that the summit would mark the start of a consideration of Britain's concerns, but warned that the EU's fundamental principles were "not for sale" and "non-negotiable". He said any concessions given to Mr Cameron must be done in a way that will be "safe for all Europe".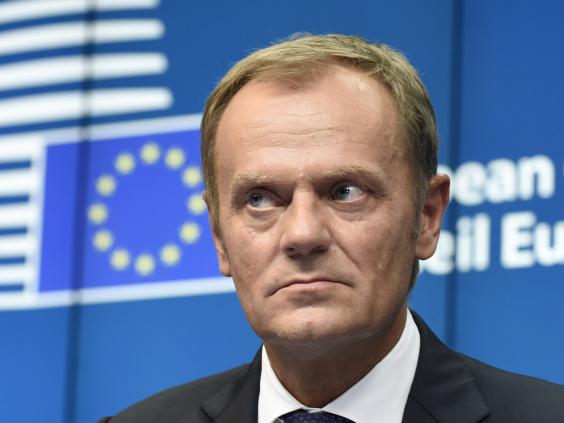 The summit's agenda will be overshadowed by the threat of Greece being forced out of the euro and the looming deadline for Greece to repay a £1.1bn IMF loan by next Tuesday. The country faces defaulting on the loan if it fails to agree a new deal with its international credits – the IMF, European Central Bank and the European Commission.
The latest talks between Alexis Tsipras, the Greek Prime Minister, and creditors ended in deadlock.
The summit's first working session will discuss the Mediterranean migrant crisis, with more than 1,800 people having died trying to cross from North Africa this year alone. EU leaders disagree over Italian calls for a quota system to be imposed on countries to resettle more than 100,000 migrants who have entered Italy and Greece since the start of this year.
Britain wants to see a voluntary resettlement scheme whereby nations take in the numbers of migrants they believe they can cope with. Mr Tusk warned, however, that any voluntary mechanism "cannot be an excuse to do nothing".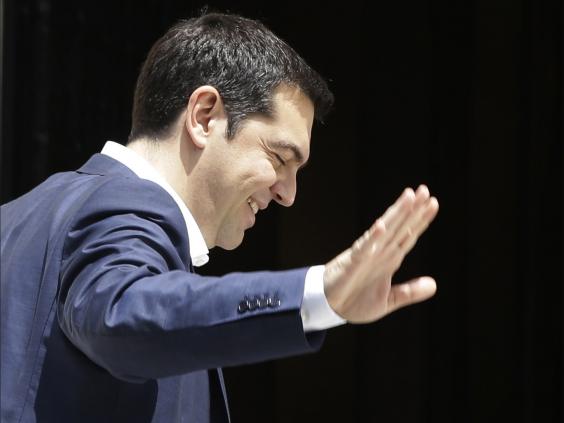 He said: "I can understand those who want this voluntary mechanism, but they will only be credible if they give precise and significant pledges by the end of July at the latest.
"Solidarity without sacrifice is pure hypocrisy and now we don't need empty declarations on solidarity, but only dates and numbers."
Mr Cameron will get an opportunity at the end of the dinner with EU leaders to address the third main item on the summit's agenda – his bid to secure reforms in four key areas before staging an in-out referendum before the end of 2017.
They are: sovereignty (exempting the UK from the EU's commitment to "ever closer union" and boosting the role of national parliaments); safeguarding the position of the nine EU states including the UK which are not in the eurozone; curbing the rights of EU migrants to draw state benefits; and ensuring the EU is a source of economic growth, not stagnation.
Eurosceptic Tory MPs
Eurosceptic Tory MPs
1/7 Owen Paterson

Formerly a cabinet minister, Owen Paterson is now free to make his opinion known on the backbenchers. On the subject of Europe, he does so regularly – claiming recently that the EU referendum was "rigged" in favour of staying in

Getty

2/7 John Redwood

A longstanding eurosceptic, Mr Redwood warned last year that businesses that spoke out in favour of EU membership would be punished at the check-outs by anti-EU

Getty

3/7 Bill Cash

Awkward squad rebel Bill Cash said last year that he thought the EU had become an undemocratic, German-dominated project. "An increasingly assertive German Europe is at odds with British national interests," he wrote in the Daily Telegraph

Getty

4/7 Philip Davies

From the Conservative party's hard right wing, Philip Davies has been a longstanding critic of the EU. He founded the Better off Out campaign and is so eurosceptic that Ukip decided not to stand a candidate against him in 2010 because they agreed with him

Rex

5/7 Nadine Dorries

Outspoken Tory MP Nadine Dorries has previously advocated an alliance with Ukip. At the height of the Greek crisis in 2013 she said that the EU was "dying on its feet"

Rex

6/7 Liam Fox

The former defence secretary is a central figure on the right wing of the Conservative party. He's long put pressure on David Cameron over EU negotiations

Getty

7/7 Zac Goldsmith

A socially liberal eurosceptic, Goldsmith was one of the founding members of the People's Pledge campaign to get MPs to sign up for an EU referendum. His father ran the Referendum Party, a precursor to Ukip

Getty
However, Mr Cameron will not table specific proposals today for fear that he would not achieve them all, which would allow Eurosceptics to dismiss his new deal in the referendum he will call by 2017.
UK officials insisted that the other 27 EU leaders, most of whom have held one-to-one talks with Mr Cameron ahead of the summit, had shown they were willing to engage, but stopped short of claiming they all backed the British proposals.
It will mark an unprecedented moment in the history of the EU – no leader before Mr Cameron has come to Brussels with the threat of leaving the EU if fellow leaders refuse to grant reforms.
Speaking ahead of his arrival in Brussels, Mr Cameron said: "This presents an opportunity to get the negotiation under way and to kick off a process to work through the substance and to find solutions.
"It will take us another step closer to addressing the concerns that the British people have about the EU.
"And closer to changing the status quo for the better and then giving the British people a say on whether the UK should stay in or leave the EU."
Reuse content