David Cameron's plans to double the amount of free childcare have been dealt a blow after warnings they could send the system into "meltdown" due to a lack of funding.
The Tories pledged to increase free care for three and four-year-olds from 15-hours a-week to 30-hours-a-week by 2017 but the Prime Minister has announced he will bring forward the policy a year early.
Mr Cameron hailed the plans this morning, claiming his government was "going further than ever before to help with childcare costs".
But the Pre-School Learning Alliance, which represents 14,000 private, voluntary and independent groups, warned the existing 15 hours a week of free childcare is already "grossly underfunded".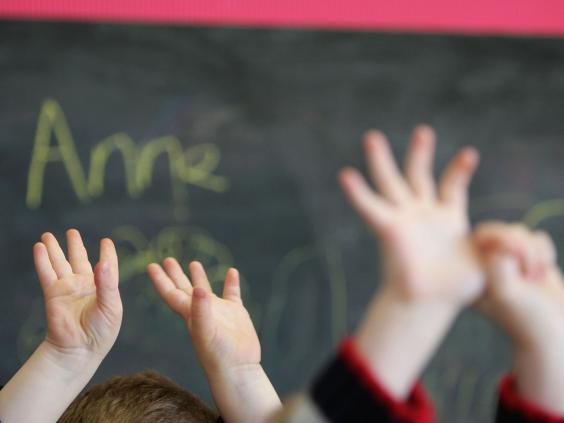 It said extending the policy to a total of 600,000 families, saving each household a total of £5,000 in childcare costs, was simply unaffordable and would leave a £354 million funding gap.
Neil Leitch, the charity's chief executive, offered a damning verdict of the government's approach to the policy.
"Just about everyone that you talk to who has an ounce of knowledge about delivering childcare will tell you it is under-funded," he said.
"It seems to me that the only people that have very limited knowledge, because we have asked time and time again, is actually the Government. They have no idea how much it costs to deliver childcare."
Research by the Alliance has predicted the total cost of free childcare will cost the sector £1.95 billion a-year – creating a shortfall of around £250 million.
The Tories made the attractive policy commitment in their election manifesto, a day after Labour had offered 25 hours of free childcare a-week for the same age group just a day before.
Mr Cameron admitted it will "take time" to get his plans to double free childcare provision but insisted many parents would be "very excited" about the opportunities the policy would give them.
"It is going to take time to get this right, because obviously we need an expansion of the childcare sector," he told ITV's This Morning show.
"We need them (providers) to expand and so we are going to start talking to them immediately about what is the best way of making sure they are being paid properly for the level of childcare they provide."
Appointments in David Cameron's Tory government
Appointments in David Cameron's Tory government
1/7 Amber Rudd: Energy and Climate Change Secretary

Wins a big promotion after increasing her majority in Hastings and Rye despite once describing her constituency as a "bit depressing". The former banker and financial journalist is considered a moderate Eurosceptic

2/7 Priti Patel: Employment Minister (attending Cabinet)

Former party press officer and now the Witham  MP is rewarded for her  forceful performances  during the election campaign. She is on the right of the party and a Eurosceptic.  Ms Patel has called for the return of hanging

3/7 John Whittingdale: Culture Secretary

Having never been a minister in his 23 years as an MP John Whittingdale's elevation to the Cabinet is meteoric. But his appointment sends a message to Tory backbenchers that preferment is possible even for those who may have given up hope (and be tempted to rebel)

Getty

4/7 Anna Soubry: Minister for Small Business

Not long ago the former defence minister feared she would not even be an MP but now she has a key role in the Department for Business and the right to attend Cabinet

5/7 Sajid Javid: Business Secretary

Rising star tipped as Britain's first prime minister from an ethnic minority. Son of a bus driver, he grew up in two-bedroom flat in Bristol. After university he joined Deutsche Bank. Parliamentary aide to George Osborne before becoming Treasury minister and Culture Secretary

6/7 Greg Clark: Communities Secretary

Thoughtful moderniser who grew up in Middlesbrough where his father and grandfather were milkmen.  Was a special adviser before entering Parliament in 2005. In previous ministerial posts he drew up plans to devolve powers to cities

7/7 Matthew Hancock: Cabinet Office minister and Paymaster General

A former aide to George Osborne before becoming an MP in 2010 election. Hancock has had a meteoric ministerial rise
Priti Patel, the Employment minister, said she will lead a chair a taskforce to review childcare funding and oversee its provision.
"I will be chairing a Government-led taskforce on the delivery of this and we will be working with providers on the point about funding, to review the overall funding model, so that we can bring an uplift to the hourly rate for childcare entitlement which strikes the right balance," she told the Today programme.
"As part of our commitment to improve and support families with childcare and ensure that the sector helps to deliver on that, we have pledged to increase funding rates for providers in different parts of the country, and we will be starting a review of the rates across the country before the summer.
"We know that funding rates need to increase, which is why we are going to have this consultation."