The Conservatives will promise a tax cut for middle-income professionals in next year's general election manifesto, David Cameron has signalled.
The Prime Minister said he would "love" to raise the threshold for the 40p rate, which has been cut since the Coalition came to office.
Some two million people have been dragged into the band, prompting demands from Tory MPs for rate to be raised to ease the burden on middle-earners. It is currently applied at £41,865, rising to £42,285 next April.
Mr Cameron gave his clearest indication yet that a tax cut for Middle England would be a key pledge in the party's manifesto, saying the 40p rate hit earners who did not feel they were wealthy.
He told a meeting in Warrington that lifting the burden on basic rate taxpayers remained the Government's priority.
But he added: "I know a lot of people believe the 40p rate now kicks in quite early and quite a lot of people who don't see themselves as fundamentally very wealthy are paying that 40p tax rate.
"Now I would love to be able to stand here and say we are going to sort all this out, we will raise the thresholds of all these tax rates. I can't make that promise today."
When the Coalition to office, just over three million people paid the higher rate tax, which was then levied at £43,875. According to the Institute for Fiscal Studies, the number is set to rise to 5.3 million in 2015-16. On current trends, one in three workers could be dragged into the band by 2023.
Mr Cameron has been under pressure from senior Tories to ease the tax demands on middle-income workers such as teachers and senior police officers.
Party sources say rises in the basic tax rate have filtered through to better-off families, but critics counter that the benefit has been outweighed by cuts to the higher rate threshold.
Recent surveys suggest that voters no longer associate the Tories with tax cuts. A poll this week discovered that voters believed the Conservatives were more likely to impose "higher taxes for people like you" by a 34 per cent to 24 per cent margin.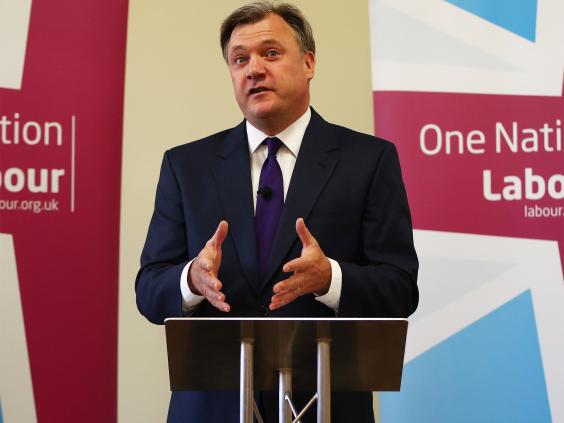 The shadow Chancellor, Ed Balls, accused the Tories of "champing at the bit" to cut taxes for the rich and said Coalition policies had led to sharp falls in real wages over the last four years.
He seized on a report that the Conservatives' policy chief, Oliver Letwin, had suggested a discussion on a "flat tax" system, where everyone pays the same rate regardless of income, "will no doubt open up" when the public finances improved.
The Liberal Democrat Chief Secretary to the Treasury, Danny Alexander, said: "Any Conservative plan to have a flat rate of income tax in which cleaners would pay the same rate of income tax as bankers would be unspeakably unfair."
But a Tory spokesman said: "There will be no flat tax. We oppose it. Full stop."