Three ministers have been ordered by David Cameron to pay back taxpayers' money which they had wrongly claimed, after they were "named and shamed" by the parliamentary expenses watchdog.
Tobias Ellwood, Edward Timpson and Caroline Dinenage were among 26 current or former MPs identified by the Independent Parliamentary Standards Authority (Ipsa) for failing to return cash to which they were not entitled.
Ipsa said it had spent the past eight months trying without success to retrieve more than £2,100 owed by the politicians.
The sums involved were relatively small, but the disclosure brought an immediate rebuke from Downing Street. Mr Cameron's official spokeswoman said: "The Prime Minister's view is that he expects any ministers who owe money to pay it back. I think a number of ministers are intending to do so."
The 26 were named as Ipsa disclosed that the bill for MPs' expenses and office costs climbed by 1.6 per cent to nearly £106m last year.
The 10 highest expenses claimants were also revealed. They included Chuka Umunna, the shadow Business Secretary, who received £192,170. A spokesman said the figure reflected the cost of running a high-street office in London, along with staffing costs reflecting the volume of Mr Umunna's constituency work.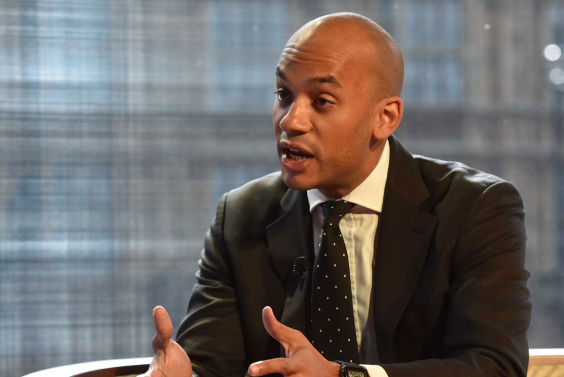 This list was headed by the DUP MPs Jim Shannon (£205,798) and Ian Paisley Jr (£195,247) and the former Liberal Democrat minister  Jo Swinson (£193,224), who lost her Dunbartonshire East seat at the election.
But among the non-payers was Mr Ellwood, a Foreign Office minister, who recently wrote to Ipsa backing the proposed 11 per cent pay rise for MPs on the grounds that he was "watching the pennies". He was named as owing £26.50: £17 for a train fare, £5 for food and drink and £4.50 for parking.
Mr Timpson, the children's minister, put a £127.50 "public transport" bill on his MPs' credit card before later ticking a box to say he did not want to claim the sum as expenses.
According to Ipsa, Ms Dinenage, the equalities minister, used her card for a £13.50 constituency office telephone bill which was later ruled to be ineligible.
Mr Ellwood and Mr Timpson later contacted Ipsa to say they would return the outstanding amounts.
But Ms Dinenage was among several MPs who said the body had wrongly named her. She tweeted: "Just to reassure everyone – I had no overdue expenses, Ipsa have now admitted their error & will remove me from the list on their website."
Chris Skidmore, who is parliamentary private secretary to George Osborne, spent £125 on a London hotel, but the claim was deemed not allowable, while the former health minister, Dan Poulter, was named as owing £229.62.
Ipsa's decision to identify the 26 MPs provoked a backlash with politicians on the list protesting they had been wrongly named.
Stephen Williams, the former Liberal Democrat minister who was defeated at the election, insisted he did not owe the £195.68 for office costs and £13.50 for a telephone bill cited by Ipsa.
The former Tory minister Charles Hendry, who stepped down in May, was said to owe £87.60 for an ineligible hotel claim. But he tweeted: "The last I heard was an email from Ipsa on 16 June saying I had 'no outstanding debts'."
The Tory MP Laurence Robertson, who was said to owe £27 for phone bills, said: "Ipsa are a set of berks."
Named and shamed: Members rebuked by Ipsa – and what they owe
Current MPs
Dan Poulter (Con) £229.62
Guy Opperman (Con) £161.09
Edward Timpson (Con) £127.70
Chris Skidmore (Con) £125
Clive Efford (Lab) £79.20
Barry Gardiner (Lab) £77.30
Stephen Barclay (Con) £62.75
Peter Bone (Con) £40.17
Khalid Mahmood (Lab) £36
David Mowat (Con) £35
Paul Farrelly (Lab) £28
Stephen McCabe (Lab) £27
Michael Meacher (Lab) £27 
Laurence Robertson (Con) £27
Tobias Ellwood (Con) £26.50
Caroline Dinenage (Con) £13.50
Ian Mearns (Lab) £10
Stewart Jackson (Con) £7.50
Former MPs
Joe Benton (Lab) £309.55
Stephen Williams (Lib Dem) £209.18
Sian James (Lab) £193
Charles Hendry (Con) £87.60
Julie Hilling (Lab) £75.30
Frank Roy (Lab) £63.37
Tim Yeo (Con) £10
Frank Dobson (Lab; former Health Secretary) £7.50
Reuse content